After it was launched, Apple's AirPods have always been in great demand. One of several factors that perhaps the Apple AirPods are common is that they sound perfectly clear on phone conversations,
it is quite easy to be rid of cables when listening to music and it combines easily with smartphones. Isn't that a win-win?
How do you
pair your AirPods with an iPhone?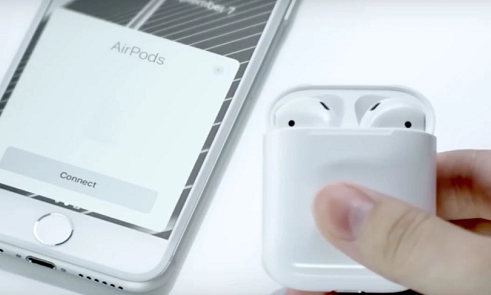 Just unlock the charger case, press the setup button on the back of the charger case and tap "Connect" (ensure the Bluetooth is switched on). If you attach the AirPods to your iCloud computer, it will immediately identify other compatible devices namely iPads, iPods, Macs, and Apple Watch.
Apple's AirPods Pro are a noticeable improvement from AirPods of the new version launched previously in 2020. The AirPods Pro edition also fits with all the iPhone, iPad, or Mac, but also incorporates additional functionality and style.
Tips and Tricks
Without any further ado let's take a look at 10 AirPods tips and tricks you must know about:
1) You get to keep the audio playing
Some of the best things the AirPods are worthy of is to pause playback until you take both or even either of them out of your ears, and you don't choose to disrupt playback whilst going to have to pay attention to the current environment for the time being.
Open Settings in iOS → Tap Bluetooth and select the "i" next to your AirPods (aka the Info button) → Automatic Ear Detection (toggle switch) to Off. Voila! This feature is now disabled!
Also check:
2) Let Siri read your texts out
Will Siri need to read those incoming texts through your AirPods? Hardly any issue with that! If you want to allow this when you first configured the earpods, you will be told to enable it. But you have the option to set it up later as well. In the iOS Settings app head to Notifications → and Announce Messages with Siri. You may want to think about who's text is read out though! Click on Messages and select whoever necessary. The ear buds have to be paired for that to function and the ios device needs to also be locked.
3) Let Siri tell you who is calling
The iPhone will even inform you whenever a call comes in and you decide whether or not you choose to answer and speak whilst using those AirPods. For this to work, open the Settings in your phone → select Phone, Announce Calls, and Headphones & Car (or Headphones only as you like)
4) Find those AirPods which are lost
It becomes a pain when you lose one of your earbuds and have to keep searching all over for it. Some people may not know this, however AirPods are also part of the products which identify Apple via the 'Find My app' on the iPhone as well as other Apple devices — this monitoring is activated immediately once you add the AirPods, despite needing to do something else. The choices which appear require you to even get guidance right to their last known position, or make them play a sound.
5) Using iPhone as a remote microphone
You can use your iPhone as a remote mic when it's attached with your AirPods, should you need it — this can help you figure out what someone has said in busy situations meetings, or just let yourself listen to what's going on in another place.
For making use of this feature go to Control Center → Customize Controls → add Hearing to the Control Center panel: Tap  Live Listen and enjoy!
6) Two pairs of AirPods sharing audio
Users can also stream music from one iPhone to two AirPods sets at the very same time, which is quite useful to watch videos or connect to a buddy's songs, for instance. Click on the AirPlay icon→  select Share Audio. Bring the second pair close enough and done!
7) Using the AirPods in other devices
AirPods operate just fine as standard Bluetooth listening aids for your other devices, but if you attach these with your Smartphone which is Android or a Windows screen, you won't get quite as many smarts. In that case, place your AirPods with the lid open, click the configuration button on the rear of the case as the front light begins to blink white and then enable the Bluetooth communication procedure from your device.
8) Testing your audio fit
For AirPods Pro, Choose AirPods Pro (Bluetooth menu found in Settings – iOS)→  Ear Tip Fit Test. You will be taken to an auditory check which will literally determine how well the seal operates in-ear, via the microphone of the earpieces. Perhaps you need a particular tip to each ear! 
9) Access to Siri
Users can start Siri even with a "hey siri" voice order on the second generation AirPods and the AirPods Pro even when they are in your people's ears without actually touching your smartphone. Go to Siri & Search, and check whether Listen for "Hey Siri" is on.
10) Toggle noise cancelation
When you have a nice pair of AirPods Pro, you may turn on and off noise cancellation from Settings in iOS to Bluetooth and AirPods Pro, so you can even turn from the devices between your ears — press and keep each earbud's stem before you hear a noticeable chime.
What's the verdict?
We shared 10 tips and tricks that we think are the best. We recommend that you stick with any of these tips that work for you.
Similar Posts: