Having a smartphone nowadays is more of a necessity than luxury. Because a smartphone comes loaded with features that allow you to perform a multitude of tasks at the click of a button, regardless whether you're on the move, at work or resting at home. Generally, most Indians look for smartphones that allows them to take excellent selfies, access social media, WhatsApp instant messenger, make and receive calls, play games and watch videos.
However, there are several mobile apps that can actually make your life easy. They can help you perform several tasks from almost anywhere, as long as you have a mobile Internet connection. Perhaps you are aware of some of these apps or maybe you've never heard of them.
In any case, I'm using these five best mobile apps that make my life a lot easier. And I'm confident these apps will work the same way for you as well.
5 Best Mobile Apps for Easier Life
When I say five best mobile apps, I'm assuming you already have WhatsApp, Facebook Messenger, YouTube, Google Chrome and others that usually come pre-loaded with a new smartphone. Hence, I'm writing about apps that I use. Best mobile apps to make your life easy but which you might be unaware of.
1. UMANG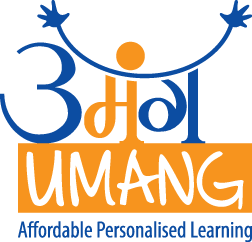 UMANG is a short form for Unified Mobile Application for New Age Governance. As the name suggests, this app comes from the Government of India. It is available for both Android and IOs based smartphones. What is UMANG app all about? I'll explain now. Also, I strongly recommend you download one right away. There are already 10 million people using UMANG across India.
The UMANG app allows you to apply for various services available from Central and state governments from your smartphone. Major services that are currently available on UMANG include checking your Provident Fund account, National Pension Scheme, Passport Seva to track application status, Digisevak volunteer management system, Digilocker where you can safely upload all government documents and access them without hassle, even if you lose the originals.
UMANG also enables you to order for cooking gas cylinders at the click of a button from BharatGas, Hindustan Petroleum and Indane, among others. You can pay electricity, water, telephone and other bills including fees for government services through the Bharat Bill Pay feature on this app. And more services are being added by the Central and state government on UMANG almost daily.
Also Check these apps:
2. IRCTC Rail Connect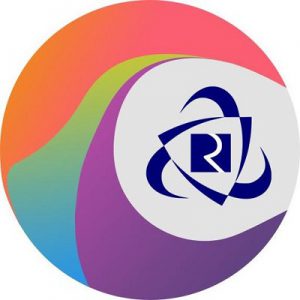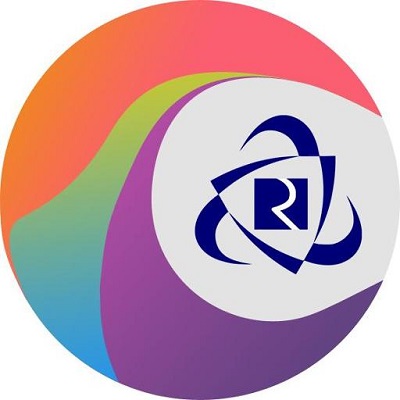 Yes, you might have got it right. IRCTC Rail Connect app comes from Indian Railways Catering & Transport Corporation. This is one of the best mobile apps to make your life easy, regardless of where you live in India. To use this app, you'll first have to create a username and password on the IRCTC website. Submit your mobile number while registering, which helps you to get One Time Password and conduct hassle-free transactions of all sorts. I repeat- transactions of all sorts and not just limited to Indian Railways.
So how does the IRCTC Rail Connect app make your life easier? It goes without saying that you can reserve train tickets for journeys anywhere in India with this app. And you can learn about departure and arrival times of a train if you'll be receiving someone at a railway station. Additionally, you can book bus, air tickets, taxis, hotel accommodation, meals, sightseeing tours, travel insurance and also financial products such as insurance from IRCTC app.
According to latest figures, over 10 million users across India and some in foreign countries are using IRCTC Rail Connect app. This app ranks among the most commonly used anywhere in the world. Indian Railways continues to add several more services to make this app more attractive for users and make your life easy. This app has one small flipside though: you may encounter slight delays in getting the necessary information. This occurs due to a large number of people using the Indian Railways online reservation system.
3. PhonePe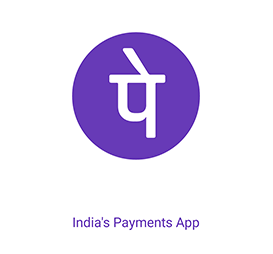 PhonePe comes from a Bangalore-based financial technology company and is a must-have app to make your life easy. PhonePe works on Unified Payments Interface (UPI) of the Indian government's National Payments Corporation of India (NPCI). PhonePe is all about money, investing and shopping. It combines all features of Bharat Interface for Money (BHIM) app and lots more. In fact, several newer features continue to be added to PhonePe even as you're reading this article.
Google Play store indicates, over 100 million people are using PhonePe. And there's no reason to doubt this figure. PhonePe allows you to connect multiple bank accounts in your name to a single app. This facility enables instant transfer of money between your different bank accounts. You can invest in Mutual Funds, buy insurance policies, send money to friends or relatives, recharge mobile number and find excellent bargains while shopping online with this app.
Other services available on PhonePe include paying electricity and water bills, ordering cooking gas cylinders, payment of municipal taxes, recharging satellite TV account and buying and sending gift cards for special occasions such as birthdays and wedding anniversaries among others.
4. PayPal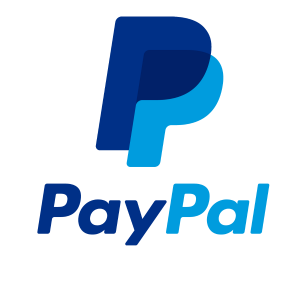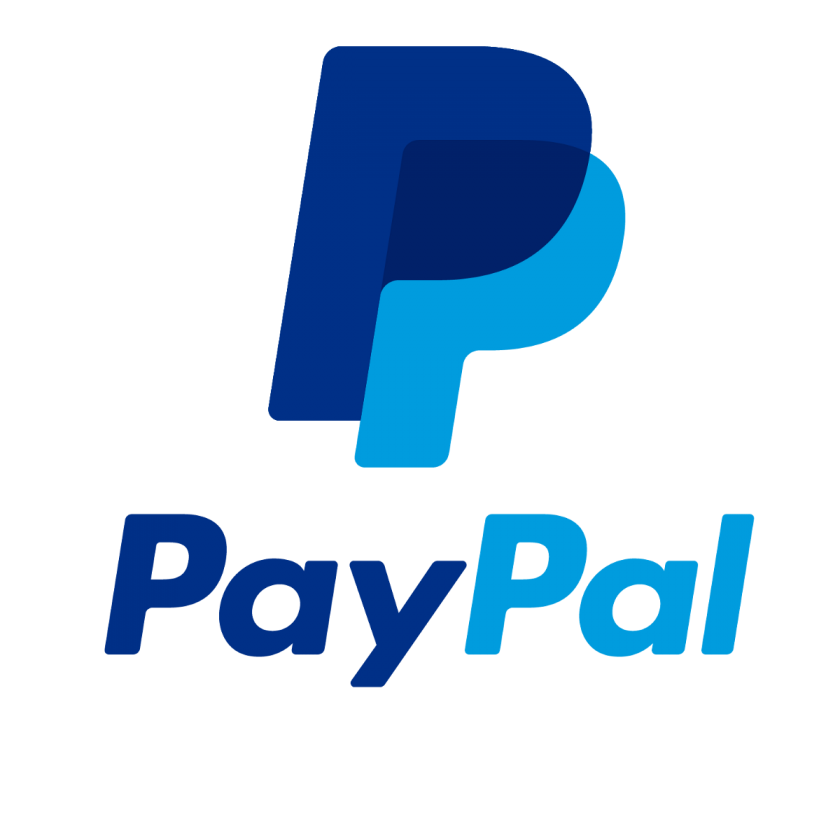 Talking about apps for financial transactions, PayPal is a must-have app if you need to send or receive money from foreign countries for any reason. In fact, PayPal is the single largest universal payment system in the world. It allows you to receive money from some 200 countries around the world. And if necessary, send money abroad too. However, there are limits on the amount of money you can send abroad from India due to existing foreign currency regulations and laws.
PayPal is very popular among freelancers, bloggers and business persons. They can receive or send money to their foreign associates very quickly and through a legal channel. PayPal is legit in India, provided you complete full Know Your Customer (KYC) formalities. Freelancers and businesspersons now require Goods & Services Tax Identification Number (GSTIN) to use PayPal.
In India, PayPal doesn't offer a mobile wallet like in foreign countries. Instead, the money you receive from a foreign source is automatically converted as Indian Rupee and goes into your bank account that's connected with your PayPal. Similarly, sending money abroad is done by debiting the amount in Indian Rupees from your bank account. You can also pay for online shopping from foreign websites such as Amazon.com and eBay using a PayPal account. So, Paypal is one of the best money transfer application to make your day to day life much easier.
5. Dailyhunt
Dailyhunt is an app that gives you live, breaking news whenever and wherever it occurs in whichever language you prefer and from whatever source you want. In fact, most people learned about demonetization of Rs.500 and Rs.1,000 currency notes through news flashes on their smartphone available from Dailyhunt. This app aggregates news from various reliable sources across India and presents them in the language of your choice. You can also set the app to receive the type of news you want such as sports, political, crime, entertainment or financial.
This app makes your life easy especially if you're always on the move and have no time to read newspapers, watch TV or listen to the radio. Also, the app provides the latest weather updates so you can plan travel accordingly. However, Dailyhunt is not merely about the news. It also features off-beat stories, jokes, and cartoons as well as daily inspirational quotes, greetings and lots more.  On some smartphones, Dailyhunt comes as a pre-loaded app. Just in case you don't have it, I recommend you to download it immediately. Who knows, it might also help save your life?
In Conclusion
Thanks to the wide proliferation of mobile Internet and easy availability of low price smartphones in India, several new apps continue to appear on the horizon almost daily. While there are several amazing apps, it's not possible to download all without jeopardizing the limited memory of your smartphone. Hence, I would recommend you to download mobile apps that make your life easy and yet leave sufficient memory on your smartphone.
Similar Posts: