Finding a best laptop is very difficult and finding a gaming laptop is too tricky. Every laptop seems to be better than one another. To select the best among a thousand products is not an easy job to do. You have to run many analyses on each product you pick. So here I did the analysis for you to bring the top 10 gaming laptops to meet your needs. You can select based on your convenience. If money is not an obstacle you can find the best one for you. I have also picked the cheap and best products too.
1. Asus ROG Zephyrus G14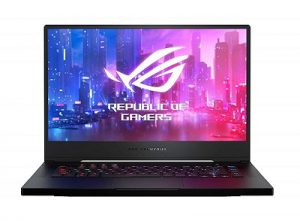 It has a 14-inches and 1920 x 1080 display with a RAM of 16GB and a storage of 1 TB SSD. Its weight is about 3.5 pounds. It provides great performance on gaming. It comes with a great display and audio and it has no webcam.
It has a super portable design paired with 11-hour battery life to provide you the best gaming experience. The AMD Ryzen 9-49000HS processor and Nvidia GeForce RTX 2060 Max-Q GPU can handle the latest PC games at 1080p with cranked-up settings.

2. Asus TUF A15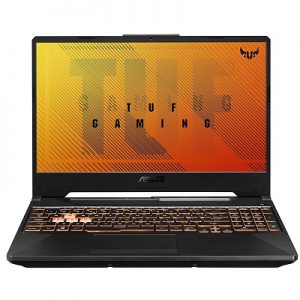 It has a CPU of AMD Ryzen 5 4600H – 7 4800H with a Graphics of NVIDIA GeForce GTX 1660TI – RTX 2060. The RAM is about 32 GB SDRAM and a storage of 1TB 5400 rpm SATA HDD – 256GB/512GB/1TB PCIe Gen3 SSD. It has a great 1080p performance and an excellent battery life.
It may not be the most powerful gaming laptop that you are looking for and the design won't be for everyone. It has the most powerful 1080p graphics cards, which gives the wonderful gaming experience to you.

3. HP Pavilion 15-dk0047TX 2019 15.6-inch Gaming Laptop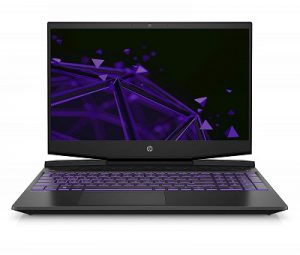 The excellent gaming laptop with 15.6-inch screen, NVIDIA GTX 1650 4GB Graphics. It has a 8GB DDR4 RAM and with a 1TB 7200rpm hard drive+ 256 GB SSD. It has a maximum display resolution of 1920 x 1080, that is full HD.
It is a wireless type of 2.4_ghz_radio_frequency. It has a good battery life and comes with a attractive keyboard.

4. Alienware Area-51m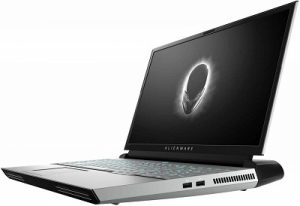 It has a screen of 17.3″ FHD (1920 x 1080) 60Hz Anti-Glare IPS – 144Hz IPS NVIDIA G-SYNC with a RAM of 16GB – 64GB. It also has a storage of 1TB SSHD – 2TB RAID0 SSDs + 1TB SSH. It comes with a CPU, Intel Core i7-9700 – i9-9900K.
This is so far the most powerful gaming laptop on the market currently, and you won't be able to help but be impressed. This laptop has loud fans that makes you disturbed and becomes hot. But it would be the best laptop with an extremely powerful and aesthetic performance.

5. Lenovo Legion Y540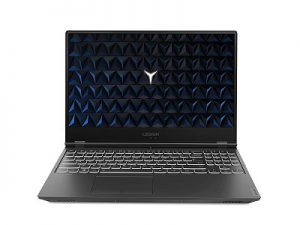 It has a display of 15.6-inch screen with (1920X1080) full HD display | Anti Glare technology | 60Hz refresh rate | 250 Nits Brightness | IPS Display. It comes with unique memory and storage of 8GB RAM | Storage: 1TB HDD + 256 GB SSD | 4GB NVIDIA GTX 1650 Graphics. The laptop weighs about 2.3Kg with a style of thin bezeled gaming laptop. It has a good battery life of 5 hrs.
Dolby Atmos pulls you into the game with powerful, moving audio that sweeps all around and above you with amazing precision and realism. In addition to this a dual-channel thermal system can provide, including individual CPU and GPU cooling for cooler system temperatures, four thermal vents for improved airflow, dedicated heat syncs for cooler keyboard temperatures, and 70 individual fan blades per channel to reduce system noise. Get it on Amazon.

6. Acer Nitro 5 AN515-55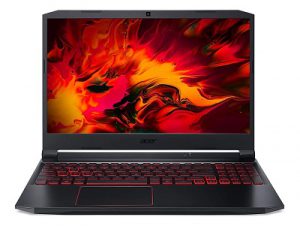 It has a display of 15.6″ display with IPS (In-Plane Switching) technology, Full HD. It has a memory of 8 GB of DDR4 system memory, upgradable to 32 GB | Storage: 1 TB HDD 7200RPM + 256 GB SSD. It has a good battery average life standby of 10 hours.
It has a CoolBoost Technology that increases the fan speed by 10% and CPU/GPU cooling by 9%. It gives you the maximum speed and massive storage. Get it on Amazon.

7. Dell Alienware m15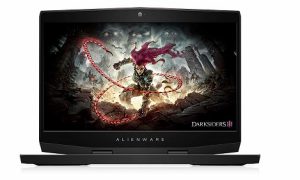 It has a display of 15.6-inch screen, Nvidia GE Force RTX 2070 8GB Graphics. It has a memory and storage about 16GB RAM, 1TB PCIe SSD. It weighs about 2.16 kg and has battery life of 4 hours.
A front—facing integrated camera offers FHD resolution for incredible clarity. It has about 90 unique blades that cools both the CPU and GPU. The only negative is, this is expensive. Get it on Amazon.

8. ASUS TUF Gaming FX505GT
It has a memory and a storage of 8GB DDR4 2666MHz RAM upgradeable upto 32GB RAM with| Storage: PCIe NVMe 512GB M.2 SSD + 2.5-inch SATA Expansion Slot. It comes with a good battery life and it weighs about 2.20kg.
It's X technology delivers immersive, high-fidelity 7.1-channel virtual surround-sound for theater-quality audio, even when you're using a headset. It has Anti-Dust Cooling (ADC) system and HyperFan to ensure exceptional cooling during gaming marathons.

9. Acer Nitro 7 AN715-51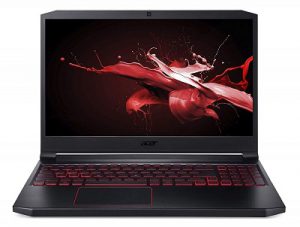 It has a 15.6-inch screen, NVIDIA GeForce GTX 1650 with 4 GB of dedicated GDDR5 VRAM 4GB Graphics. A memory of GB of DDR4 system memory, upgradable to 32 GB using two soDIMM modules and Storage: 1 TB SSD. Battery stands up to 7 hours and it weighs about 2.5kg.
Better audio delivers a competitive edge and a more entertaining experience. Get it on Amazon.

10. MSI Alpha 15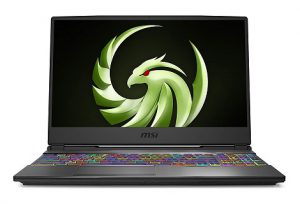 It has a memory of 16GB DDR4 RAM, 2400Mhz with RX5500M, GDDR6 4GB and a Storage of 512GB NVMe M.2 SSD. It is a Light Design Gaming laptop with Backlight Keyboard.
Gamers can feel every engine sound roaring past with the upgraded giant speakers. Exclusive audio module design and independent sound chamber for top-notch auditory sensation. You can enjoy optimized frame rates with tearing-free, stutter-free visuals. Get it on Amazon.

Conclusion
Finding the next is always depend on the product's quality. So choose the cheap and best among the list.
Similar Posts: