One of the most essential gadgets for a computer science student is a laptop. Without a laptop, a computer science student cannot reach his/her full potential. Coding and programming are mandatory skills for a computer science student or an app developer. The laptops used for programming are slightly different from regular ones in terms of hardware requirements. Buying a laptop for programming blindly without seeing and analyzing its specifications and hardware would be huge of loss of money and time. This guide is useful to people who don't have much knowledge about computer hardware and just wanna buy a laptop for their programming and app development needs.
The laptops used for programming differ from the regular ones in the following ways :
Processor
The CPU or the processor is the most essential part of the component, it is the part which decides your overall experience and you can the laptop's capabilities by looking at its CPU. Regular laptops start from an Intel Atom processor and picking up low-end processors like the Atom, Celeron, and Pentium is not sufficient for programming. Similarly picking up the AMD A-series or the E-series is insufficient due to old architecture and limited processing capabilities.
RAM
The RAM of a laptop is necessary for multitasking and for making the OS snappy and lag-free. Laptops usually have a starting RAM capacity of 2gb which makes them extremely sluggish and laggy. For a laptop which is primarily intended for programming, you would require at least 6gb of RAM to be on the safe side.
Graphic Card
If you intend to develop games and apps, a graphic card is a necessary component. Laptops with graphic cards usually start from Rs30,000.
ROM
ROM is the storage capacity of your laptop. ROM is nothing but the hard drive of your laptop. There are mainly two types of hard drives, SSD and HDD. SSDs are ones you need to try to get due to faster transfer rates which will make your laptop snappy and augment its performance well. The only disadvantage of SSDs is that they have limited memory. HDDs are to be considered if you have a tight budget, they do the same job but the transfer rates are slow but they have large memory capacity.
To help you decide the best laptop for your needs, the best laptops under various price ranges are mentioned below :
Under Rs 30,000
1. Asus  X540UA-GQ284T Laptop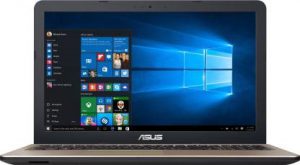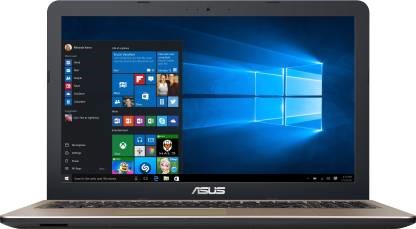 The Asus  X540UA-GQ284T Laptop is one of the most affordable laptops in which you can be able to carry out less intensive programming. It is not suitable for anything which is graphic intensive as it does not have a graphic card. The laptop is powered by an intel core i3-6006U  processor along with 6gb of RAM. As expected from an entry-level device, it comes with a 1 TB HDD. The display is 15.6 inches diagonally and has an HD resolution. The laptop is powered by Windows 10 Pro.
Flipkart Price at the time of writing – Rs 29,990
Under Rs 40,000
2. Asus VivoBook X505ZA-EJ509TX505Z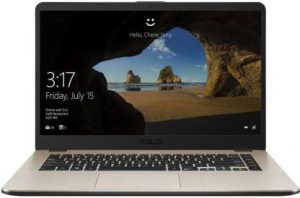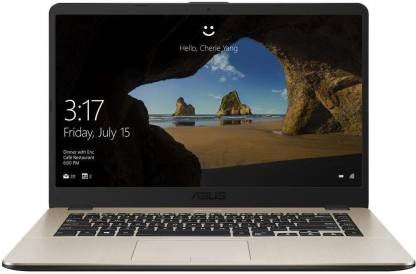 The Asus X505ZA-EJ509TX505Z is one of the best laptops you can get under 40k as it is the right balance between portability and performance. The laptop is powered by an AMD Ryzen 5 2500U processor along with with Radeon Vega 8 graphics. It comes with a 15.6-inch display with a Full-HD resolution. One of the most interesting features of this laptop is the USB Type- C port which is extremely rare in laptops of this price range. The Radeon Vega 8 graphics can be made as powerful as the Nvidia MX150 by adding additional RAM so as to reap the benefits of dual-channel memory. This laptop is powered by Windows 10 Home.
Flipkart Price – Rs 35,990
Under Rs 50,000
3. Asus  F570ZD-DM226T Gaming Laptop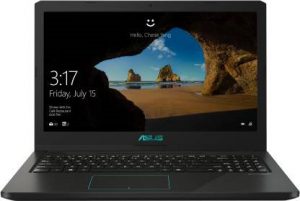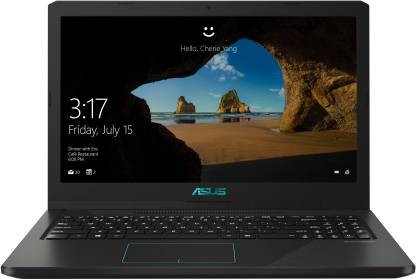 This Asus gaming laptop is a slight upgrade from the one mentioned above. It is one of the most affordable laptops with a 4gb graphics card under Rs 50,000. This laptop has an AMD Ryzen 5 2500U processor and comes with 8gb of RAM which is expandable. It comes with an Nvidia GeForce GTX 1050 graphic card. The laptop even though primarily intended for gaming, can be well suited for your programming requirements. Even though this is a gaming laptop, it weighs in under 2kgs which makes it one of the lightest gaming laptops and therefore undercuts its competitors in terms of weight and portability. It comes with Windows 10 Home preinstalled.
Flipkart price – Rs 49,990
Under Rs 60,000
4. MSI GL63 9RC-080IN Gaming Laptop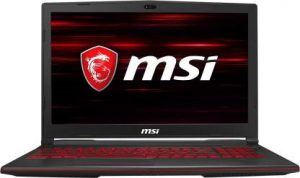 This MSI gaming laptop is powered by the latest 9th gen Intel core processors. It is powered by the latest Intel Core i5-9330H processor and comes with the GTX 1050 graphic card having 4gb of GDDR5 RAM. Even though this laptop is a powerhouse when it comes to performance, it tips the scales at 2.2kgs. One of the most important factors which affect its performance is the 512GB SSD. It also comes with a class-leading 2-year warranty. It comes with Windows 10 Home pre-installed.
Flipkart price – Rs.58,990.
Also Read:
Similar Posts: