Finding the best among thousands is not an easy job. If you decided to buy a laptop everything looks perfect at your price. But you have to choose the best one based on the purpose. In case of a gaming laptop, it needs high configuration and if it is a office laptop it should have an easy usage. In this article I am going to give the best 5 office laptops based on its usage and customer reviews.
1. Lenovo Ideapad S145 AMD Ryzen 5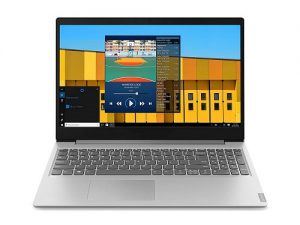 It has a 15.6-inch screen with (1920X1080) full HD display with an anti Glare technology. It's memory and storage are 4 GB RAM, Storage 1 TB HDD. It is a thin and light Laptop with a 180 Degree Hinge. This laptop weighs about  1.85kg with a maximum battery life upto 5.5 hours as per MobileMark.
Enjoy every little detail, of pictures and videos with a 15.6 inch Full High Definition Screen capable of displaying more than a million pixels. With 1.5W Dual speakers and Dolby Audio, the Ideapad S145 delivers crystal-clear sound whether you're watching a video, streaming music, or video-chatting.

2. HP 14 Pentium Gold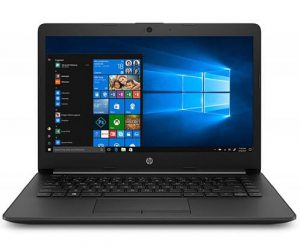 It has a 14-inch HD (1366×768) display with brightness about 220 nits with a WLED display. It's memory, graphics & Storage: 4GB DDR4 RAM (1×4) which is upgradable to 16GB with Intel HD Graphics 620 and a storage of 256GB M.2 SSD. The Laptop weight is 1.47 kg and has a good  average battery life of 7 hours, HP Fast Charge battery.
It rely on long-lasting performance and the latest processor for all your streaming, surfing, and multitasking needs. Plus, extensive quality testing ensures it keeps up with your active lifestyle. It enable you to see your digital world in a whole new way. Enjoy movies and photos with the great image quality and high definition detail of 1 million pixels.

3. HP 14 7th Gen Intel Core i3 Processor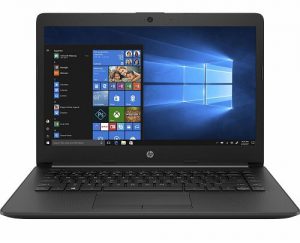 It has a 14-inch screen, Intel UHD 620 Graphics. It's memory and storage are 8GB DDR4 RAM and 256GB SSD. This laptop weighs up to 1.47kg.
It has a 'Fast Charge Battery' feature because it is a world where you cannot be lagging behind. Powered by a long-lasting 3 cell 41 WH Li-ion fast charge battery. It comes with a 7th gen Intel Core i3 processor, 8GB DDR4 RAM and 256 GB SSD storage, so that it doesn't stop you from going forward. Combined with powerful dual speakers, HP Audio system delivers immersive sound. Its deep, rich bass and crystal clear voice will leave you mesmerized.

4. ASUS VivoBook 15 X512FA Intel Core i3 8th Gen
It has a display of 15.6″ (16:9) LED-backlit FHD (1920×1080) and an anti-Glare with 45% NTSC| 88% Screen-to-body ratio. It has a memory & storage of 4GB DDR4 Onboard RAM and it is  upgradable upto 12GB with a  Storage of 256GB SATA3 M.2 SSD + 1x 2.5-inch SATA slot for Storage expansion. It has a 5.7mm Thin bezel. The  Laptop weight is around 1.75 kg.
The 5.7mm ultra slim bezel, a pleasing HD camera is accommodated on the top bezel for you videochat with family and friends a world away. VivoBook 15 keeps you going for longer thanks to a high-quality lithium-polymer battery for all-day computing. The full-size backlit keyboard on VivoBook 15 is perfect for working in dim environments.

5. Dell Inspiron 3585 15.6 Inch FHD Laptop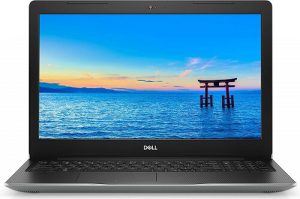 It has a 15.6-inch screen, with a  Vega 3 Graphics. It comes with a powerful Windows 10 operating system. This laptop weight is about 2.2kg with a good battery life of 4 hours. It's memory is about 4GB DDR4 RAM and a storage with 1TB 5400rpm hard drive. The black all-plastic case is relatively thin and covered in a honeycomb structure at the top and on the palm rests. The AMD Ryzen 5 2500U is an excellent laptop APU with strong integrated Vega graphics. You can even use it to play some older and lighter games fairly easily. Besides having 1GB of VRAM, it has a clock speed of 1100MHz and a total of eight graphics cores.

Conclusion
As far I think, you would got an idea about getting a good and best laptop. Be selective towards the brand and it's usage.
Similar Posts: