What is the Amazon Fire TV Stick?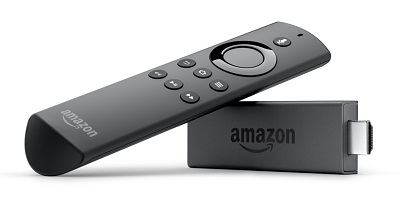 The Amazon Fire TV Stick is a device that lets you access various media content on your TV and content here refers to the content on various streaming platforms like Netflix, HBO Now, Amazon Prime, Hulu, ESPN, Spotify, and more. The device looks like a dongle and also has a remote to operate it. With this, you can turn your regular HD TV into a Smart TV. Also, all your apps and channels will be stored on this device and you can carry it anywhere to watch your favorite shows and movies. All you need is a Wi-Fi connection. Do not mix it up with Chromecast. This is not a casting device. It has a lot more potential than that.
Thus, it can be established that this is a great device, especially if you don't want to spend on a Smart TV. So, let's find out how to set it up, once it reaches your doorstep.
Prerequisites
There are some things that you need to have in addition to the Fire TV Stick and the components which come with that before you begin setting up the Fire TV Stick. These are:
A TV with an HDMI port

An Amazon Account

A stable Wi-Fi connection
Steps to Set Up Amazon Fire TV Stick
Once all the above-mentioned requirements are available, you can start setting up your Fire TV Stick by following the steps below:
Plug the Micro USB cable into the power adapter and the other end of the cable into the Fire TV Stick (the dongle like device). 

Plug in the power adapter to a power outlet. 

Plug the Fire TV Stick into the HDMI port of your TV.

Turn on your TV and go to Source, then select the HDMI port into which you plugged in the Fire TV Stick.

The screen will be showing the Fire TV Stick logo on it. It will take some time to load.

Next, you need to set up your Fire TV Stick remote. Put in two batteries in the remote.

After doing this, your remote should automatically pair with the stick. But if it doesn't, press the Home button on the remote for up to 10 seconds. This will send your device into Discovery Mode and complete the pairing process.

Once paired, press the Play/Pause button to start setting up the Fire TV Stick.

The screen will show a list of languages. Select the language you prefer and press Select/OK on the remote.

Then it will search for available Wi-Fi networks and show you a list of networks. Select your Wi-Fi network and enter the password. You will be connected to your Wi-Fi.

Next, you will have to register your Firestick to your Amazon Account. Enter your login credentials and follow further instructions to register your account. If you don't have an Amazon Account, you can create one too. Registration will take a few seconds.

You will be asked whether to save the Wi-Fi password to Amazon. You can select Yes or No based on your choice.

Choose whether you want to opt for Parental Controls or not. If yes, click on Enable Parental Controls and if not, click on No Parental Controls.

Click on Get Started.

The next screen will ask if you want to sign up for Prime or not. 

Choose the apps that you want to download on your device. Or skip this step if you want.

If you click on Choose Apps in the above step, you will be shown popular streaming apps, TV apps, sports Apps, and featured apps. Select according to your preferences and click on Play.

Click on Download Apps, to download all the apps that you selected.
That's it. Your Fire TV Stick will be successfully installed and will be ready to use. You can go about the interface and find more apps that you may like. All the apps will be available on the Amazon App Store and they are pretty easy to install. Here are some of the Best Fire TV Stick Channels. You can also get an Alexa remote for your Fire TV. With this remote, you can use voice commands instead of fiddling with buttons. There is also an Amazon Fire TV App that helps with simple navigation, a keyboard for easy text entry, and voice search as well. You can also Jailbreak Fire TV stick i.e. install third-party applications on it. 
Conclusion
It is really easy to set up the Fire TV Stick. Once it's done, you will have an endless number of options to choose from and stream your favorite content. So, what are you waiting for? Follow the above guide and get started!
Similar Posts: