What Is A Chromebook?
A Chromebook is a laptop or tablet that runs the Linux-based Chrome OS as its operating system. These devices are mainly used to perform a variety of tasks using the Google Chrome browser. However, most applications and data reside in the cloud rather than on the machine itself.
Google first introduced Chromebook on June 15, 2011. Google provides 100 GB of Google Drive cloud storage for all Chromebooks.
What is the difference between a Chromebook and a laptop?
We know that a laptop is a portable computer with its functionality and input devices similar to a desktop computer. However, Chromebook is a laptop that runs the Chrome OS operating system.
But these days, plenty of Chromebooks can hold their own against more traditional laptops. However, some best Chromebooks can do anything that most people would need from a laptop. Some kind of heavy lifting necessary tasks such as video editing or 3D design will require a laptop for sure.
Best Chromebooks In 2020
However, Chromebooks come with fantastic battery life. They are perfect for those wanting to do some light gaming or video streaming on the go. Some of the best Chromebooks in 2020 can be as follows.
1. Lenovo Chromebook C340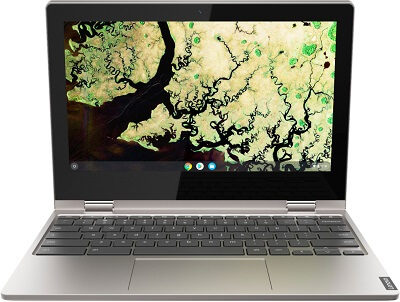 The Lenovo Chromebook C340 features a USB-A and USB-C port on each side of the machine. It includes a larger volume and power buttons. This Chromebook also swaps the full-size SD slot for a more compact and widely-used microSD.
Features
It has an 11.6-inch 10-point IPS touchscreen.
It comes with an Aluminum lid and plastic body.
Intel Celeron N4000
It includes 4-8GB RAM and provides storage of 32-64GB.
Up to 10-hour battery life.
Pretty pink or silver colour options.
2. Asus Chromebook Flip C434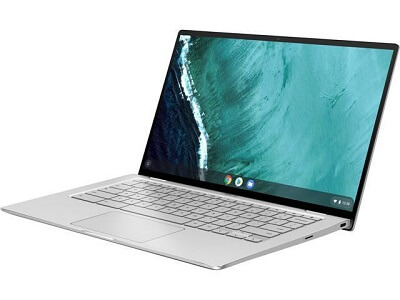 It is essentially a 14-inch Chromebook in a 13-inch shell. The Flip C434 can be considered as an excellent successor to the Flip C302CA. However, its super-small bezels allow Asus to fit its large 14-inch screen into a smaller chassis. Moreover, its aluminium design provides a more premium feel than most Chromebooks.
Features
It has a 14-inch 1080p touchscreen.
It includes a Backlit keyboard and large trackpad.
It provides up to 10-hour battery life.
3. Google Pixelbook Go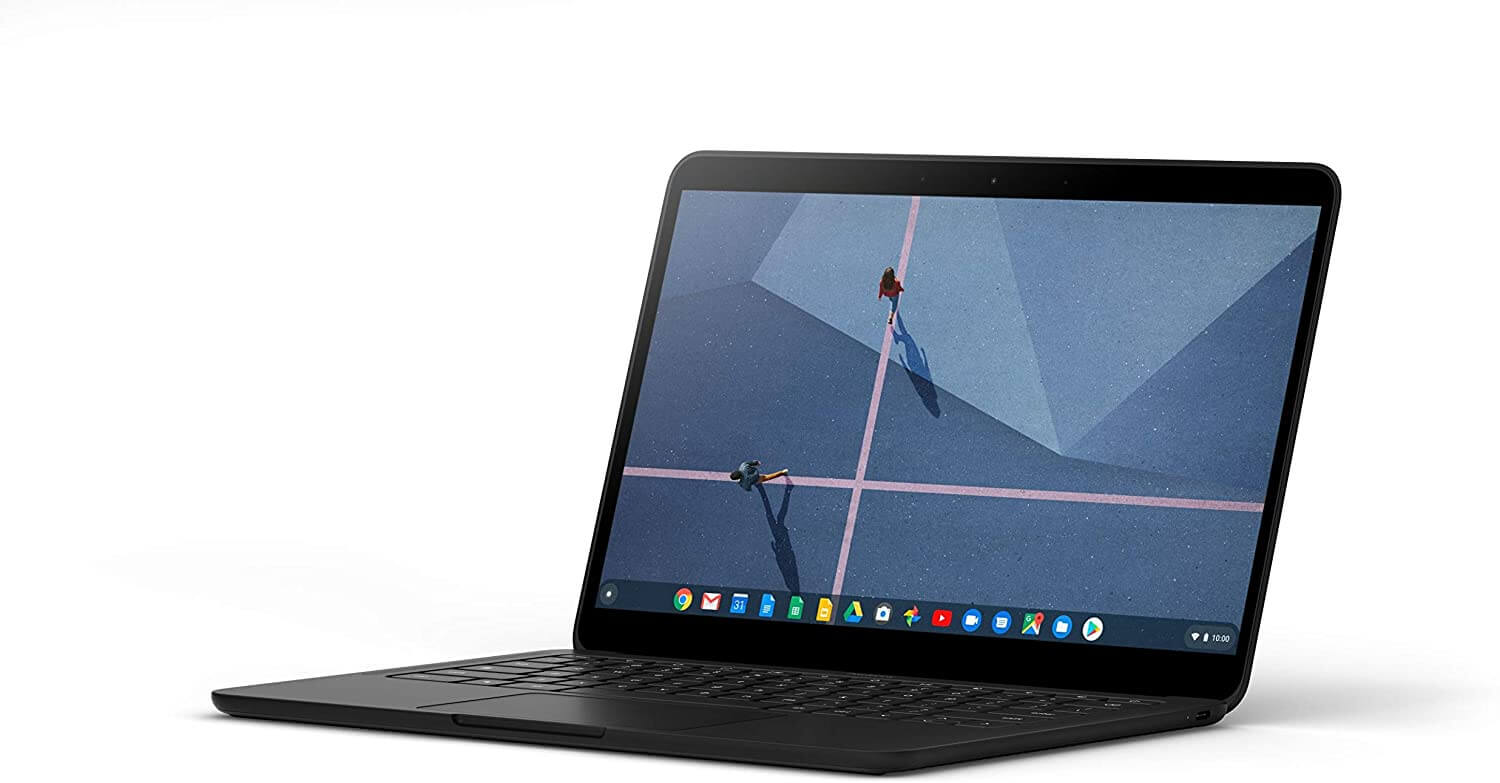 When you are most concerned with the battery life, this Chromebook will suit the best for you. It is super slim and light, and it sports an easy-to-grip design. This Chromebook even lasted for 11 hours and 29 minutes on a web-surfing battery test.
Features
It provides a bright 13.3-inch touchscreen.
It has a premium magnesium body.
It provides up to 12-hour battery life.
It includes 8-16GB RAM with 64-256GB storage.
Intel i7 processor
4. ASUS Chromebook Flip C214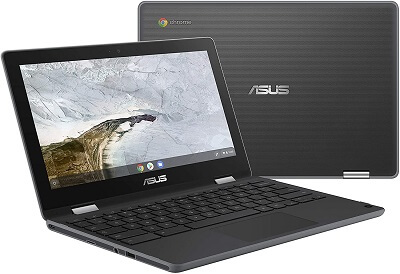 This Chromebook can fold completely flat into tablet mode. Its high-strength zinc alloy hinge will not wear out no matter how hard you are on it. ASUS also provides the feature of moving the secondary camera from the top of the keyboard to the lower right corner.
Features
It provides a durable 11.6-inch touchscreen.
Mil-STD-810G rugged 2-in-1.
It has up to 12-hour battery life.
It includes 4 GB RAM with 32 GB storage.
It provides a spill-resistant keyboard.
EMR stylus model available.
5. Google Pixel Slate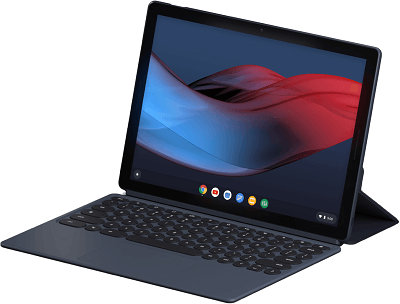 The Slate provides a 3000×2000 "Molecular Display" touchscreen. Now, it goes on sale more often than the newer Pixelbook Go. It also supports the Pixelbook Pen if you like to sketch, doodle or annotate on your tablet.
Features
It has a vibrant 12.3-inch 3:2 touchscreen.
8th Gen Intel m3, i5, or i7 processor.
Its battery lasts up to 12 hours.
It includes 8-16GB RAM with 64-256GB storage.
Proper Chrome OS tablet.
It can be great for multitasking.
6. Acer Chromebook Spin 13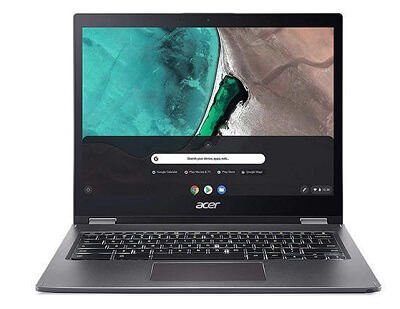 Acer Chromebook Spin 13 can be considered as one of the most powerful Chromebooks on the market. Its 2-in-1 touchscreen combines with the WACOM stylus. This makes it one of the best models around for chronic doodlers and precision-tapping Excel sheets.
Features
It provides a 13.5-inch 2K touchscreen.
8th-Gen i5 processor.
It provides a 10-hour battery life.
It includes 8GB RAM with 128GB storage.
Nice build quality.
7. Dell Chromebook 3100 2-in-1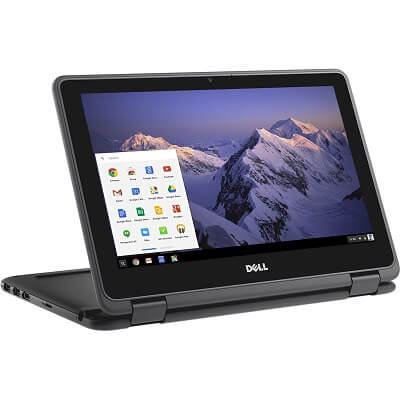 We know that Dell debuted three new education Chromebooks last summer. However, its 3100 2-in-1 can be considered the best among them. Since it's aimed at education, it provides up to 13 hours of battery life.
Features
It has an 11.6-inch Gorilla Glass touchscreen.
Its battery lasts for about 13 hours.
It comes with two USB-C and USB-A ports.
It includes 4-8GB RAM with 32-64GB storage.
Mil-spec durability & rugged shell.
It provides a spill-resistant keyboard.
8. Acer Chromebook 715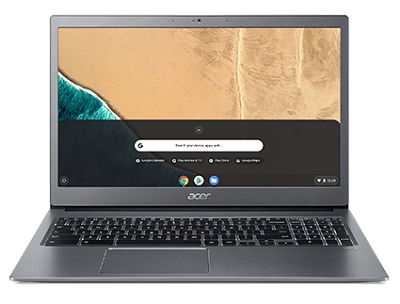 It is a premium Chromebook that offers a durable aluminium chassis packed with high performance. It also provides a battery life of about 10 hours. Acer Chromebook 715's integrated Numpad is also a boon for students.
Features
It has a 15.6-inch 1080p IPS touchscreen.
Its battery life is up to 12 hours.
It includes a full keyboard with number pad.
It consists of a 4GB RAM with 128GB storage.
Solid build quality.
8th Gen Intel i3 processor.
9. Samsung Chromebook 3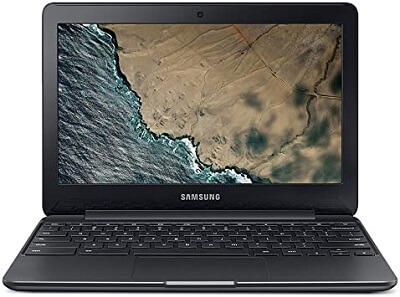 Samsung Chromebook 3 can be considered as the best Chromebook for students. It has a 4GB RAM and is Celeron N3060-powered. This Chromebook can handle multitasking with aplomb.
Features
It has a Bright and accurate 6-inch screen.
The battery lasts for about 9 hours and 44 minutes.
Strong performance.
Awkward button layout.
10. HP Chromebook x2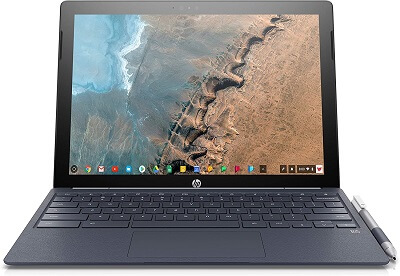 The HP Chromebook x2 is the best 2-in-1 Chromebook to date. Its detachable design is one of the best Chromebooks for business users. This Chromebook also provides quality sound and a comfy keyboard for reliable typing.
Features
Core m3 processor.
It provides a bright and high-resolution display.
It has an all-day battery life.
It provides a comfortable typing experience.
A bit heavier than other convertibles.
It has thick bezels.
Final Words
So, these can be the best Chromebooks that help you out for various purposes. Before choosing your Chromebook, you need to make sure which features you want, comfortable size, memory and storage capacity, and also make sure of the expiration date of the update.
Similar Posts: