Offline Sniper Games – Spending free time playing NDS games is certainly an exciting choice, especially for gamers. In addition to playing console games, now there are also many exciting games that can be played on mobile devices such as Android.
One of them is the type of sniper game that offers fun and various challenges. Sniper games are one of the most popular genres by gamers.
Here are some sniper games were chosen by Techholicz that can be recommended to play.
Offline Sniper Game Recommendations
1. Blazing Sniper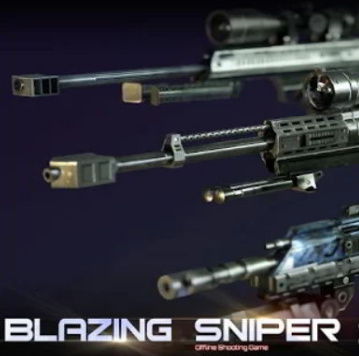 If you're looking for sniper games that are minimal in size, Blazing Sniper may be your best offline option. The game's plot is around a journey in a unique setting that involves missions.
In the game, there are a lot of enemies that must be eliminated with a shot from the sniper.
The following, harder game level will become available after each mission is finished. Pretty cool weapons will be used to help the players.
Completing tasks awards you bonus points in addition to unlocking new game levels. The points collected can be used to purchase new, more powerful, and complex sniper rifles.
2. Sniper 3D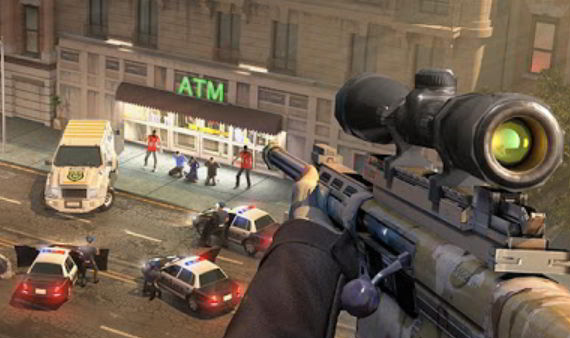 From Fun Games For Free, there is an offline sniper game called Sniper 3D. Having a pretty good visual effect makes this game much loved.
Players are tasked with taking down criminals and completing numerous crucial missions in this top sniper game.
With some cool weapons, players can fire at targets from the tops of buildings. A target who is hit square in the head receives a bonus or reward.
You will receive more money for completing each task in the offline 3D sniper game, which you can spend to purchase new weaponry. The money that players have can be used to modify their weapons as well.
3. Kill Shot
Kill Shot is one of the newest sniper game genres that must be downloaded. A game with nice graphics and engaging gameplay.
This best android sniper game also has an effect that is quite interesting and different from other games. There are bonus points that will be obtained if you complete missions or game levels.
The main character is a unique soldier who will have cool sniper weaponry to shoot targets.
Riffles, shotguns, and other weapons fall under the category of sniper weapons that can be utilised. What's interesting about this game is the slow-motion effect that can be used when playing games.
4. Gun War: Shooting Games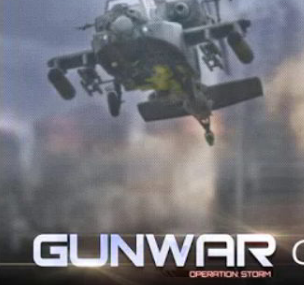 One of the best sniper game genres is Gun War: Shooting Games, which is also quite little in size. This sniper game from Shooter Studio features some really nice 3D graphics.
A leader who rallies the group to defeat the enemy is the key player.
More than 50 cool weapons are available for usage by players to help them defeat enemies more quickly.
Additionally, there are a number of game modes available in this android sniper game that provide varied entertainment options.
5. King of Shooter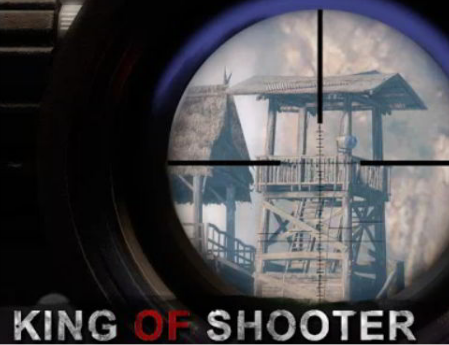 One of the games with excellent visuals is King of Shooter. This latest sniper game also provides simple and easy to use controls.
This game from WEDO1.COM GAME is available for free download and is suitable for devices with limited RAM.
Millions of users have downloaded the finest sniper game for Android, which also has a good rating.
In addition to solid 3D visuals, this game can also be played offline.
So players don't have to worry about being disturbed by ads that appear while playing games.
6. Last Hope Sniper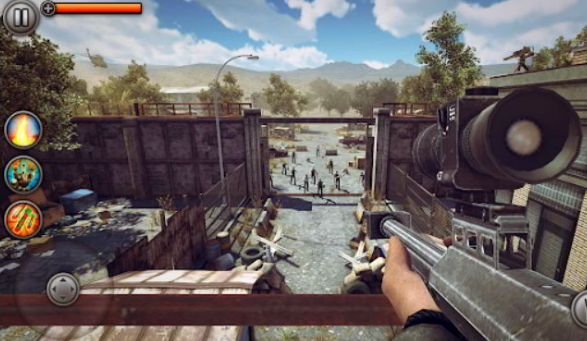 One of the top zombie-themed sniper games for Android is Last Hope Sniper. Interestingly, the sniper was assigned to kill the enemy in the form of zombies in considerable numbers.
In order to shoot the incoming opponents, players are not required to run or move around much. All that is required of them is to find a hiding spot and fire directly at any incoming zombies.
Because it has amazing visual effects, the greatest sniper game for Android is highly appealing to players.
Even with limited movement, this game is more enjoyable thanks to the stunning graphic display.
7. Modern Sniper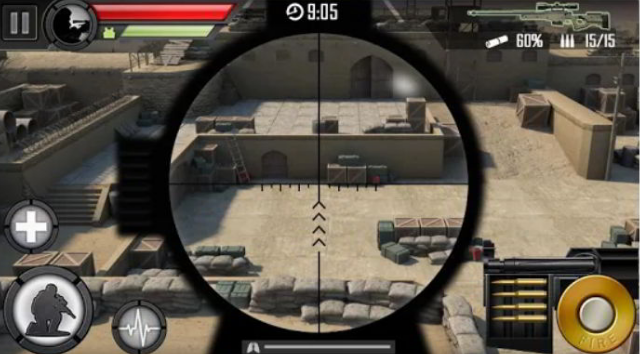 Modern Sniper is a type of sniper game that is quite light in size but still fun. This light game's visual graphics are extremely impressive for their genre.
This HD quality game is worth playing due to the 3D graphics, which are extremely realistic. providing the player the option to play in either the story mode or the endless mode.
There are 4 chapters in the story mode of this free Android sniper game. Each chapter in this game has a chance to win money that can be spent to upgrade characters, purchase weapons and supplies, and buy armour.
8. Call of Sniper WW2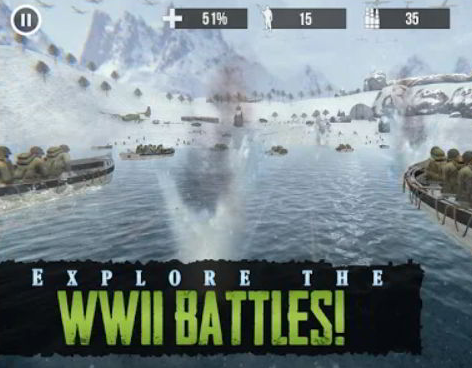 With this sniper android game, you can experience what it's like to play games in a World War 2 or World War 2 zone.
The main character played is a special soldier attack. This soldier is assigned with completing a hazardous mission in a place that resembles a snow desert.
The soldier who was a sharpshooter will work as part of a special team to complete the hostage-rescue mission.
In order to free the hostage, it is necessary to defeat dangerous terrorist swarms.
9. Shoot Hunter-Gun Killer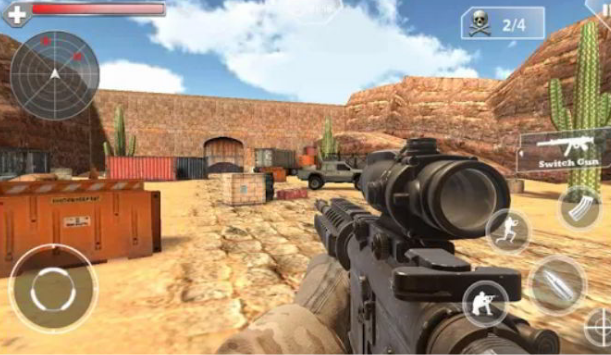 Shoot Hunter-Gun Killer is one of the top sniper games for Android with a great 3D vision. This game puts a sniper assigned to finish off the enemy in a battlefield.
To quickly beat the current enemies, one may choose sophisticated weaponry.
With millions of downloads, this RAY3D game has been able to achieve a good rating.
This first-person shooter game offers a variety of cutting-edge weapons, including the M16, WA2000, M400, and AK47. The available game controls are also quite simple.
Different game settings are available for players to select, including city or city, desert, ice or iceworld, and others. Skill in shooting is the key to winning this sniper game.
10. Jungle Sniper Hunting 3D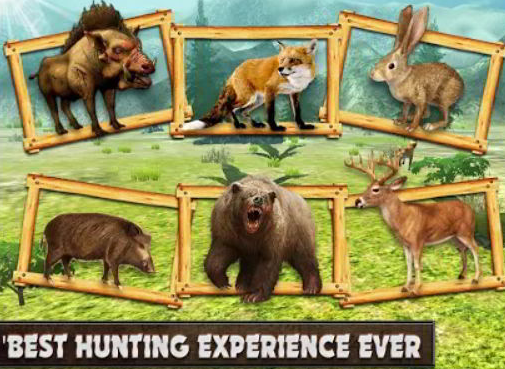 Jungle Sniper Hunting 3D is a shooting game where the main character is an animal hunter.
He enjoys using complex and stylish weaponry to hunt wild creatures in the forest. The hunting forest is home to a wide range of wild creatures, including deer, wild boars, bears, and others.
This RationelVerx Games Studio game offers a reasonably small sniper game.
One of the free sniper games with decent animation is Hunting 3D.
With 8 playable levels, the gameplay is entertaining as well. Each level presents a unique set of difficulties and obstacles.
Similar Posts: