Remix OS is a free Android operating system developed by Jide Technology. With this operating system you can literally convert your laptop or desktop into an Android device along with some features of Mac and Windows that are otherwise not accessible to Androids. One of the most exciting features of this operating system is that it can be stored in a USB device and be booted onto a device at your leisure while also taking care of saving your personal files within.
Remix OS comes with its own cool features such as browser, downloads, file manager, settings and exclusive apps. It looks like any other operating system- a dedicated taskbar at the bottom of the screen, a Remix OS logo start button that presents the applications. As the OS converts your device to an Android you retain your access to Google Play store while giving you the ability to toggle between apps and resize them like any other Windows and Mac OS. 
Requirements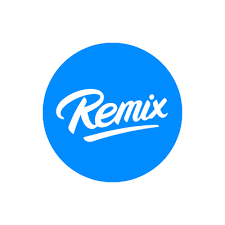 A 2Ghz dual core processor or higher

2GB of available system memory

8GB of free space on your hard drive (or USB drive)
The Remix OS is available for free download online and have two versions- for 32-bit system and 64-bit system. Before you begin with the process of downloading it is necessary that you know your system's version. You can easily do it by going to the Windows icon at the bottom-left of the taskbar and selecting System Information or just start a simple Run command with Ctrl+Esc and type msinfo. A new window will open consisting the particulars of your system. Look for System Type to know whether yours is a 32-bit or a 64-bit system.
Having identified your system type you can select the relevant software version from the website and download it.
Steps to Install Remix OS
Step 1: Wait for the download to finish. Go to the open folder option. A new pop-up will appear containing the file.
Step 2: Right click on the file and select Extract.
Step 3: Another panel will appear with the extracted files. Select the file that reads Remix OS for PC Installation Tool.
Step 4: The Tool will open another panel. You are required to fill in the ISO File details. Just toggle to the Installation Tool panel and copy the Disc Image File (see Type in the columns of the panel) which reads Remix OS for Android. Paste the ISO in the mentioned space. Before proceeding to installation make sure that your location of OS is correct.. You can install Remix OS either on your Hard Drive or a USB. The location Type is preset to Hard Disk . If you want to install it on your USB make sure that you connect a USB 3.0 flashdrive with at least 8GB memory space. It is recommended that the USB be empty at the time of installation. Select the Type as USB. If you choose to install it on the Hard disk the you can select different Drives from the drop-down menu to the right. Having affirmed your installation location click on OK. (Inn the case of USB a dialogue box will appear seeking permission to remove all data from the USB, proceed if you agree.)
Step 5: Reboot your system.
As you restart the system you will be greeted by options to select either of the two operating systems- your old Windows/ Mac and the new Remix OS. 
Step 6: Select Remix OS to complete installation.
The installation may take some time.
Step 7: Follow the command prompts and grant permissions when asked.
Voila, you have you Android operating system set and ready to go on your laptop / desktop. 
Similar Posts: