Kodi is the new rage among people nowadays. On its own, Kodi is an open-source media player that is free to download. But with add-ons, what it can access becomes virtually limitless. Some add-ons can be officially accessed along with unofficial ones from third-party sources. The Magic Dragon is one such third-party add-on that can be accessed on Kodi for streaming various content.
What is a Kodi Add-on?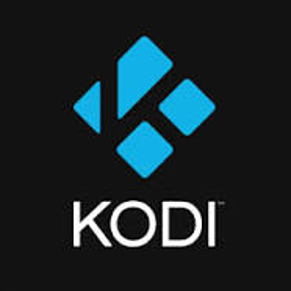 A Kodi add-on is a software extension that is designed to give some additional features to Kodi. For example, Audio and Video add-ons let you stream content on the internet, Skins add-ons let you change the interface, Programs, and Services add-ons provide helpful tools, etc. These add-ons come in .zip files and can be installed easily.
The Magic Dragon is an Audio and Video add-on.
About Magic Dragon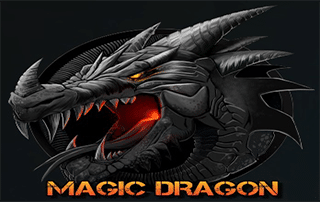 The Magic Dragon is a very popular Kodi add-on. It is the rebranded version of The Pyramid. It was also known as The Dog Bollocks previously. As the name suggests, this add-on is indeed magical as it has all types of content like movies, TV shows, documentaries, music, sports, radio, etc.
The interface of the add-on is clean and easy to use. You can see how many people are watching the show/movie that you are watching. You can easily find new releases and catch up on the latest episodes of your favorite shows. You can stream videos in HD and 4K quality. It is also compatible with a lot of third-party services like Real Debrid.
This add-on is all about quality content. It will give you the healthy and high-quality links for streaming. With a Real Debrid account you can have even better links and seamless streaming.
How to Install Magic Dragon Kodi Add-on?
To install The Magic Dragon on Kodi, you need to follow certain steps. The very first requirement of installing The Magic Dragon on Kodi is to Enable Unknown Sources, as it is a third-party add-on. To do that, follow the steps below:
Open the Kodi app and go to Settings

Click on System Settings/ System(depends on the version of Kodi you are using)

From the list of options on the left, click on Add-ons

You will see Unknown Sources as an option. To enable it, click on the icon next to it.

A warning will pop-up about enabling access to unknown sources. Click on Yes.
After enabling the installation of add-ons from unknown sources, you have to install the Diamond Wizard Repository. This is similar to an app store, just that instead of apps it has add-ons. Follow these steps to install this:
Open Settings and click on File Manager

From the list of options on the left, click on Add Source.

A small window will open. Click on <None>

Enter the URL:

http://repo.rubyjewelwizard.com

and click on OK.

At the bottom of the window, there will be a text box where you need to add a name for the source you just added. You can name it anything you want. For example, Diamond Repo.

Again click on OK.

Click on the back button again and again until you are on the home screen of Kodi.

From the list of options on the left, click on Add-ons.

Click on the Add-on Package Installer (the icon looks like an open box)

A list of options will appear. Click on Install from Zip File.

Again a small window will open up, from where you have to select the source you just added i.e. Diamond Repo (or whatever you name it)

Click on repository.Diamond-Wizard-Repo-x.x.x.zip

You will get a pop-up message near the upper-right corner "Add on Installed".
This will successfully install Diamond Wizard Repository on Kodi. The last part is installing the add-on that you want i.e. The Magic Dragon, for which you will have to follow the steps below:
From the Add-ons menu, click on Install from Repository.

You will see a list of all the repositories which you have installed. Select Diamond Wizard Repository.

Click on Video Add-ons.

From the list of add-ons, click on The Magic Dragon.

Click on Install.

After the add-on is installed, you will again see a pop-up message on the upper right corner "Add on installed".
That's it. After successful installation, The Magic Dragon will be ready to be used. It looks like a lot of steps but they are really simple and the entire process will hardly take a few minutes.
Accessing The Magic Dragon
After you install the add-on, you would want to check it out, right? Follow the steps below to open The Magic Dragon add-on:
Open the Kodi app

Click on Add-ons from the list of options on the left.

Click on Video Add-ons from the list of options on the left.

You will see The Magic Dragon icon on the screen.

Click on it and you will see the categories available.

Choose whatever you like and enjoy streaming!
Using a VPN
A Virtual Private Network(VPN) helps you to be anonymous on the internet by creating a private network from a public internet connection. Your IP address is hidden and thus, your actions online cant be traced. Since The Magic Dragon is a third-party add-on, you might consider using a VPN while streaming it. This will help you maintain your privacy and anonymity when you use it. Also in some cases, you may not be able to use this add-on completely, without a VPN.
Conclusion
That was all about The Magic Dragon Kodi add-on. It is one of the greatest all-in-one add-on and if you are using Kodi, you should definitely try it out. Would you like to know about other Kodi add-ons? Read Best Kodi Add-ons 2020. Hope you liked this article. Let us know in the comments below!
Similar Posts: