Do you know what is the difference between VR (virtual reality) and AR (augmented reality) technology? Because it turns out that the two have big differences.
Advances in technology have brought us into a new era. Even if you want to look back for a moment, many of the old technology has been replaced by technologies like smartphones.
Well, one of the new technological trends to break out in 2018 is virtual reality (VR). At the same time, the trend for augmented reality (AR) is booming again this year. So What is the difference between VR and AR?
Difference between virtual reality and augmented reality
You should be familiar with VR headsets, right? Also with the term augmented reality, which was made popular by the Pokemon GO game. Examine a calibration, it turns out that virtual reality and augmented reality are different things.
Virtual reality: elimination of the real world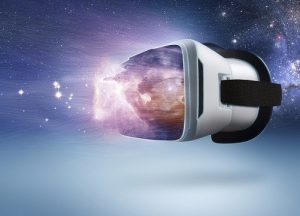 Literally, virtual reality can be interpreted as virtual things that seem real. Overall, virtual reality is the process of eliminating the real world around you and then being propelled into a new virtual world.
If you are interested in a VR headset, make sure your smartphone supports a VR headset.
To do this, a special device is required with which the user's contact with the real world is lost. So don't be surprised if you want to enjoy virtual reality content and need a VR headset like Oculus Rift or Samsung Gear VR.
Examples of VR content that can be played on smartphones are now widely available on the Google Play Store. In addition to virtual reality-based games and applications, the content of virtual reality is also more comprehensive, as it can refer to 360-degree videos that are now becoming a trend.
 Augmented reality: enriching the real world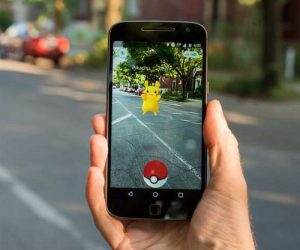 Unlike virtual reality, in which real contacts are separated and a new world is created virtually, augmented reality enriches the real world with virtual or imaginary content. In general, virtual reality is the process of adding virtual content to the real world so that users can interact with virtual content directly in the real world.
No further improvement is required to take advantage of AR content. But enough smartphone cameras only have a gyroscope and built-in magnetic sensors. The Pokemon GO game is one of the AR games that brought the AR trend to light. In addition to Pokemon GO, there are still many games and applications that use augmented reality technology, for example B. Screen, Ingress and Google Translate.
You may be wondering why Google Translate uses augmented reality technology. Yes of course. With Google Translate's "Scan to Translate" function, you can translate words or foreign languages ​​on instructions and display panels without having to re-enter them. Well, things in the virtual world that can be represented virtually in the real world are called augmented reality.
Augmented reality in the Automotive industry
In the past, a car designer still needed a 3D design program that was still considered too rigid. This time they have even used AR tablets in developing their latest car designs! What is sophistication?
Reporting from Futurism, designers from Ford and Volkswagen have now used augmented reality to make blueprints of their new cars. That way, the designers can be more creative to make cars that are increasingly futuristic guys.
Even Ford itself has given its designers using headsets from Microsoft HoloLens. Meanwhile, Volkswagen also uses a technology called Cave Automatic Virtual Environment. This technology is in the form of a room with a white background where the projector will visualize the design that has been made.
Now that's the development of the automotive industry by utilizing augmented reality (AR) in designing cars. What do you think AR can be used for? Don't hesitate to share your opinion in the comments column below!
Similar Posts: