Borderlands is a 2009 open-world action role-playing first-person shooter video game. It is the first game in the Borderlands series, developed by Gearbox Software, and published by 2K Games for PlayStation 3, Xbox 360, Microsoft Windows, Mac OS X, and Shield Android TV. If you're up for some action then you know that borderlands is for you. Borderlands is a perfect combination of irrelevant humor and action. This game offers you co-op if you want to play with your team.
Basically in the game, in a faraway land called Pandora, you have to find a vault that is supposedly filled with alien technology far ahead of the present times. Along with finding it we have to make sure that similar groups who are also pursuing the vault don't reach it first. The game is completely cartoon based with not so good graphics but with a strong storyline and a large range of weapons and skills to choose from. So, if you are a borderlands fan and your thirst for the game is not quenched then you can look at the similar options which might match the level of the game.
1.Destiny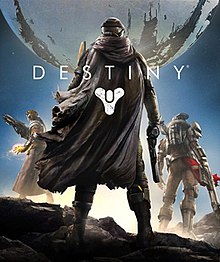 With over 180 awards and nominations, this game is at its very best. Its amazing graphics and storyline completely steal the show. Being a game of other planets, it surely gives you the feel of it. But it lacks in one thing that is communication. Destiny includes on-the-fly matchmaking that allows players to communicate only with other players with whom they are "matched" by the game. To communicate with other players in the game world, players must use their respective console's messaging system. It was developed by Bungie and previously published by Activision. It was released worldwide on September 9, 2009, for the PlayStation 3, PlayStation 4, Xbox 360, and Xbox One consoles.
2. Rage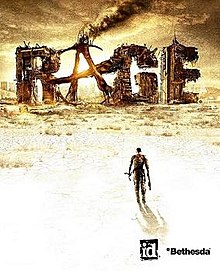 "The game is simple, kill or be killed." The game has a wide assortment of weapons to choose from for the player like crossbow and boomerang like weapons but it can't match the level of Borderlands. This game is all about vehicular combat and you can modify your ride the way you want. It is a first-person shooter video game developed by id Software, released in November 2010 for iOS, in October 2011 for Microsoft Windows, the PlayStation 3, and the Xbox 360, and in February 2012 for OS X.
3. Fallout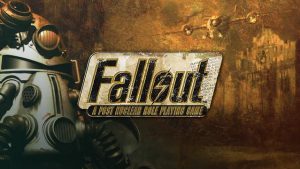 Fallout is a game based on future. Its is a game of mid 22nd century in a post apocalyptic earth. Although the game does not have good graphics but it does have a range of ways you can kill the enemy very similar to borderlands. The game also has a humorous outlet along with role playing game. This game has a series with part 1, 2 and 3 and they were made by different developers. Fallout 1 was made by Interplay Productions in 1997.
4. MadMax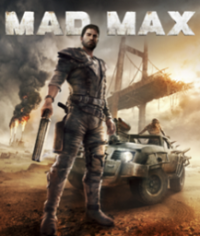 The game is based on the MadMax movie series. The game is located in a wasteland where the player of the game is called Mad Max. The main objective of this game is to survive in the wasteland by improvising. Mad Max can make cars and modify them as the main combat in this game is vehicular combat. Although there is no multiplayer in this game, still the game is pretty good. The game goes into slow motion when you simultaneously drive and aim at the target because it becomes difficult to switch between the two. The game reminds you of borderlands when you do vehicular combat. It was developed by Avalanche Studios and published by Warner Bros. Interactive Entertainment, it was released for Microsoft Windows, PlayStation 4, and Xbox One in 2015.
5. Bulletstorm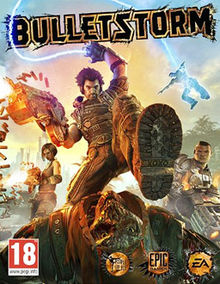 Bulletstorm is a first-person shooter game where you experience a new age gaming world. Though this might not be for the faint hearted 'cause you get rewards for killing in the most creative manner aka in the most terrifying way you can think of. Its newness will remind you of borderlands and will satisfy your thirst for it. It was developed by Polish developer People Can Fly and the American company Epic Games and is published by Electronic Arts for the PlayStation 3, Xbox 360 and Microsoft Windows.
6. S.T.A.L.K.E.R.: Shadow of Chernobyl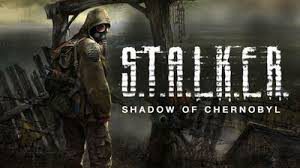 The game is based in a real-life location called Chernobyl where the nuclear disaster took place. Here the player i.e. you has lost all memories of the past and is trying to find and kill the mysterious Strelok within the Zone, a forbidden territory surrounding the Chernobyl Nuclear Power Plant. The mission is to kill as many mutants possible who have mutated because of the radioactive emission. The multiplayer co-op allows upto 32 players.
7. Serious Sam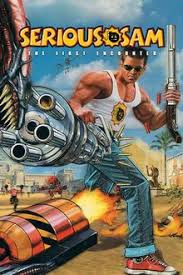 The game is pretty simple. You have to kill as many aliens as possible. The game is a first person shooter action with co-op available and a wide range of weapons to choose from. Serious Sam is a video game series created and developed by Croteam. The series started on Microsoft Windows and has been released on a number of different platforms, including the Xbox, Xbox 360, Palm OS, Game Boy Advance, PlayStation 2 and GameCube.
8. Warframe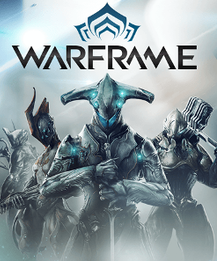 Warframe is a third person shooter game that means you can look at your avatar from a third person's view. In the game, the players control the members of a race called Tenno who have woken up from a century long sleep only to find out that the world is at war. These members have different abilities and skills and a wide assortment of weapons to fight with. Warframe is a free-to-play cooperative action role playing and third-person shooter multiplayer online game developed and published by Digital Extremes. Originally released for Windows PC, it was later ported to the PlayStation 4, Xbox One, and Nintendo Switch.
9. Dead Island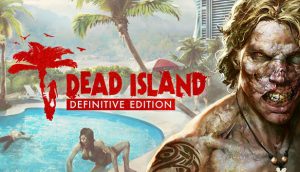 The game is set in a fictional island called Banoi where you have to survive and escape from. The game has great storyline with a good narrative giving it an emotional touch. The game does not have great graphics but that can be dealt with. You have to fight your way out from the zombies who will stop you from escaping. It was developed by Techland and published by Deep Silver for Microsoft Windows, Linux, OS X, PlayStation 3, and Xbox 360.
10. Shadow Warrior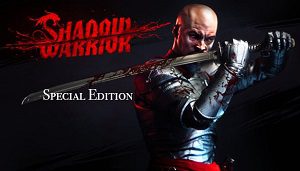 The game is played in first-person perspective and allows players to switch from melee to ranged combat. You are Lo Wang, a ninja warrior who fights off demons. The game has good humour and will remind you of borderlands a lot. The series was originally developed by 3D Realms and published by GT Interactive; later, Flying Wild Hog and Devolver Digital took over development and publication, respectively.
Also Check:
Similar Posts: