Notably, Chatbots are better and more advanced when compared with a live chat tool. It helps you to address and understand the doubts and issues of your customers immediately. And in today's time when 90% of businesses are carried out online, these chatbot builder apps have become an absolute necessity. There are basically 3 types of Chatbot builder apps, that is Hybrid Chatbots, Rule-Based Chatbots and AI Chatbots. So scroll below to check out the 10 best chatbot builder apps in 2022.
1. Octane AI

Octane AI offers a free trial of 14 days. And its paid plans come in two types. The pro plan comes at $209/month and the basic plan comes at $9/month.
This app is limited to messenger. And the UI interface is slightly complex as well. However, it allows a vast range of integrations like Nexmo, Facebook Messenger, PayPal, Salesforce and Slack etc.
2. Botsify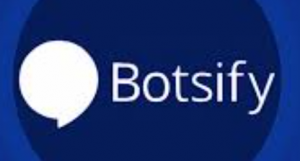 Botsify offers a multi channel support. This app swiftly integrates with third party tools. It offers a trial period of 14 days for free. The basic paid plan comes at $50/month. And the pro paid plan comes at $300/month.
This app creates conversational forms easily and has chatbot to human handoff too. It provides multiple channel support as well.
3. Flow XO

Flow XO lacks good technical documentation. It offers a good free trial and has paid plans too. You do not need any technical expertise for it. It has a drag and drop editor along with a multi channels support. The free plan is however limited to 500 interactions only.
The paid plan has variations. The $19/month paid plan gives 5000 interactions and 25,000 interactions more at $25/month. You can get 5 additional bots at $10/month.
4. ManyChat

ManyChat is restricted to Facebook Messenger only. And it offers both paid and free plans. The paid plan has two variants with one at $10/month for 500 subscribers and another at $145/month for a total of 25,000 subscribers.
It easily integrates with Shopify, Zapier and Stripe etc. This app offers ready to use templates, and several tutorials for better usage.
5. Bold360

Bold360 does not publicize its pricing. And you have to contact them directly for it. Its UX/UI seems to be old and its appealing features are not that great. The pricing strategy is unclear too. But, Bold360 offers a solid platform with lots of features.
The app has tightly integrated live agents and it's easy to use with quick human handoffs.
6. LivePerson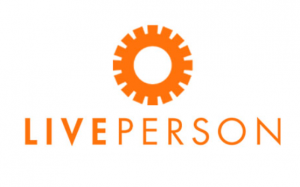 LivePerson flaunts stunning features like canned responses and hyperlinks. This app offers a greater customer experience to all its users. It provides flexible communication and fulfilling live chat features. Also, it is very convenient to use. It has no free trial.
And its program gets slow when the data is more. You can take a demo test on this app. And the prices are customised as per the messaging channels and automation scope.
7. WotNot

Wotnot is a great chatbot builder app but the bottom limit is only upto ten bots per account. However, it supports numerous channels from SMS to Mobile apps, websites, WhatsApp and Messenger. It allows infinite messages and conversations.
Wotnot gives you a free trial for 14 days. The paid plans with all features cost $99/month and $949/year. Also, it gives smooth integrations with IBM Watson, Salesforce, WordPress, Zoho, Slack, Dialog Flow and Shopify.
8. Intercom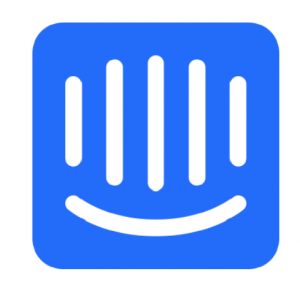 Intercom allows you to integrate your conversations from social media channels to a CRM. It also allows you to design a bot fast and does not require any coding. Intercom gives you personalised help at scale too. But, it has no free version.
Also, the UI is complex and therefore difficult to build bots. The paid plans come at $499/month including 10 seats only.
Intercom engages with every qualified lead amazingly as it uses advanced targeting to start conversations.
9. Landbot.io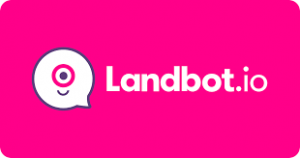 Landbot.io offers all free, custom and paid plans. It's paid plans come at 100€/month and 30€/month. Landbot.io allows you to personalize your chatbots with brand elements. It is super easy to use and various integrations are available.
You can create a chatbot for numerous platforms with this app. However, the conversations have a limit. And also, the integrations are only available in the paid plans.
10. Drift Chatbot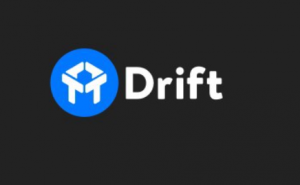 Drift Chatbot offers a free plan which only covers the live chat. And it's paid plans come at $400/month which covers live chat and chatbot and is billed annually of course. It offers a wide range of integrations.
And Drift Chatbot also allows real time conversations. It has drift automation which answers questions quickly. But, it's mobile app does a crappy job of clarifying conversations via push notifications.
Final Words:
All the apps come with their own pros and cons. So choose the one which suits you and meets your business needs the best. However, note that the numbering done is for representation purposes only and it does not determine the level of efficiency or quality of any app.
Similar Posts: