Education classes to work from home jobs, nowadays everything is done through online medium. And we owe it the most to COVID-19 global pandemic. So how do we cope up with such pressing situations? Well, worry no more. At Techholicz, we make sure that you make the best use of gadgets and evolving technologies. Thus, in today's "Best Series", I've brought you 10 best online whiteboards for team collaboration.
List of best online whiteboards
These online whiteboards give you extreme ease of convenience. Imagine such online whiteboards, which allow you real-time brainstorming experience. How great would it be if it offered project planning and editing too? Seems nice, right! So, in this brief blog post, I'll update you on the best online whiteboards, which can be used by anyone. Starting from students, to corporates and enterprises, these online whiteboards give the best in class features. And therefore, are so much in demand.
1. Conceptboard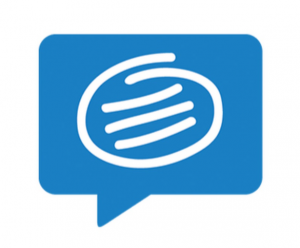 Conceptboard offers lovely features like webinars, journey mapping, workshops, design collaboration, online education, project planning etc. It gives an unlimited. Also, it assigns every user a customized color-coded and labeled cursor. Messaging chat, voice, video and drawing tools are it's other offerings. Conceptboard has one free plan and 3 paid ones which come at $6/month. The pre-made diagrams and charts, Guest editing, storage, 50 participants each board and board version history are it's best highlights.
2. Microsoft Whiteboard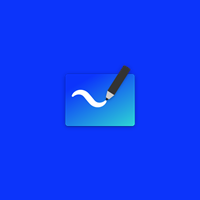 Microsoft Whiteboard is an unlimited online whiteboard app which is cloud-based. It is totally free of cost. Microsoft Whiteboard offers larger color ranges as compared with other online whiteboards. Also, it works with fingertips, a stylus and keyboard too. The intelligent object recognition tool replaces or improves hand-done drawings automatically with much detailed and clearer upgradation. Object resizing, autosave, and customizable pen thickness are its major highlights.
3. Stormboard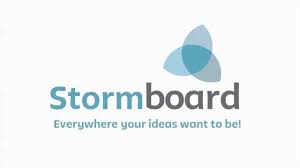 Stormboard is best for live edits. It is a device-agnostic and no-download whiteboard. It has no native audio features or video calling. Stormboard has one free plan and two paid plans at $10/month and $16.95/month. The great features include user voting plugin, unlimited canvas, live editing, chat messaging tools, pre-made templates and many more. It integrates with Slack too.
4. Ziteboard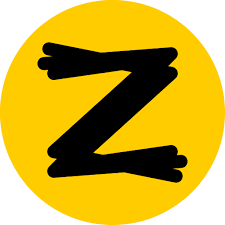 Ziteboard allows you to import pictures and PDF files to a board. And this is to mark or work on any project or assignment file within the online whiteboard. You can export the created whiteboards as SVG, PDF and PNG files. Ziteboard offers video conferencing and voice and text options too. It gives an unlimited sandbox blank canvas with a clean, white background. Ziteboard is mostly free of cost. And it's paid versions come at $5-$9/month. The sticky post-it notes, WordPress, and smart shape creation tool are it's significant features.
5. Limnu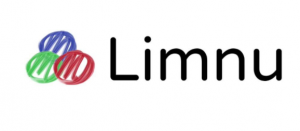 Limnu is a sandbox-style tool. And is mostly used by eBay, BuzzFeed, Pinterest, etc. It hosts up to 350 board viewers simultaneously. It has a 14-day free trial plan. And two paid plans at $5/month and $8/month. The native calendar tool, survey feature, content search bar, slack integration and user status are it's best features.
6. AWWApp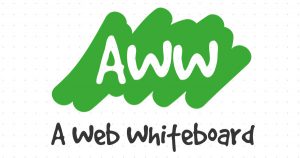 The AWW App means " A Web Whiteboard ". Most clients of IBM, Home Depot and Microsoft prefer this app. It has one free plan. It's other 3 paid plans come at $10/month. This app allows the host to manage which participants can share, edit or access the board. It gives every participant a different labeled pointer. The version control, board analytics, adjustable pen colours and size, pre-made templates, and unlimited board participants are it's best features. It has google classroom integration too.
7. Whiteboard Fox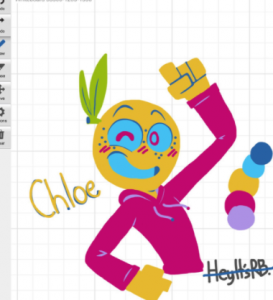 Whiteboard Fox is totally free of cost. It is a browser-based online whiteboard app. And you can access It via Safari, Firefox or Google Chrome. Whiteboard Fox does not save the created boards. Therefore, only screenshots can be taken to see the work done. The main features offered in Whiteboard Fox are free hand writing, adding texts and images, zooming in or out etc. It also gives a ruler tool to use. This app is great for those who want free online whiteboard tools. And that is because it is easy to take notes, explain views and brainstorm ideas.
8. Miro
It is an online collaborative platform. And it has more than 5 million users on Spotify, Netflix and Twitter. Miro has one free plan and 3 paid plans at $8/month. It has a checklist feature to edit videos to boards, pin files etc and makes staying on schedule convenient. It allows 50 participants at a time. Miro has Trello, Jira and Zapier integrations with a pre-made library. The Kanban views, time tracking, board commenting, group polling and single sign-on are it's best offerings.
9. Mural

Mural is used by more than 40% of all Fortune 100 companies, globally. The polling tool, viewing activity insights of all team members, infinite workspace and version history are great features. It gives searchable boards, storyboards, mind maps, diagrams, flowcharts, pre-made template libraries as well. Sadly, Mural offers no free plans. However, it's paid plans come at $12/month to $20/month and even more. Mural integrates with platforms like Microsoft Teams, JIRA and Slack etc.
10. Witeboard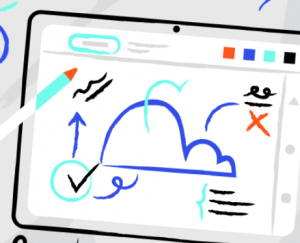 Witeboard is very user-friendly and of course, totally free. It is a web browser-based online whiteboard with a clear UX design. You can share the boards with others in real-time through links. You can choose from blackboard or whiteboard backgrounds here. It allows you to make use of shape detection features and see version history. But, it does not offer native video, audio or chat messaging options. It integrates with various screen sharing apps and Slack too. But, you can save the boards as image files only.
(P.S. The numbers do not declare the quality or level of any of the above.)
Similar Posts: