Virtual phone systems are one of the simplest paths to automate your online business. It does all the messy work for you and let's you grow your business quickly. Virtual phone systems allow you to generate good leads and aid the process of lead conversion. And of course, they help you be in contact with all remotely working members well. Therefore leading to effective team management.
A virtual phone system plays a major role in helping you grow your business. And in today's time, when every business needs an online presence, they become even more important. So in today's blog post, I've got you 10 best virtual phone system solutions. Scroll below to check those out.
1. Google Voice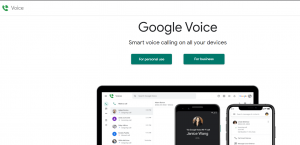 Google Voice is another virtual Phone System (VoIP) solution which offers a pleasant and useful free trial to its consumers. The best highlights and features of Google Voice include unlimited number of SMS in the United States. It also offers advanced reporting and multiple level auto attendant. The paid plan comes at $10 for each user every month.
2. RingCentral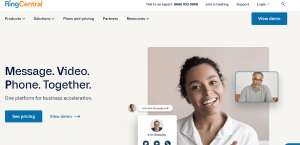 RingCentral services are priced at $19.99 per user every month. And it also offers free trials to those who want to check its services before purchasing. The best features of RingCentral include unlimited calls, unlimited business SMS, click-to-call feature benefits, and team messaging as well.
3. UniTel Voice
UniTel Voice offers a free trial to it's new consumers as well. It allows one phone number and it's paid version is priced at only $9.99 every month. The most significant features of UniTel Voice includes voicemail transcription and voice talent studio. SIP trunking and unlimited call handling are it's other special highlights.
4. 8×8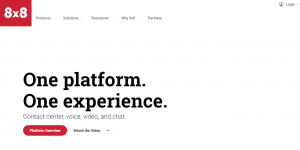 8×8 offers a nice free trial as well, just like most other virtual phone systems mentioned in this post. It allows two phone numbers and delivers excellent skill-based routing. The major features of 8×8 include IVR, call handling, and cross-platform team messaging. 8×8 also offers unlimited internet fax. And the paid version of 8×8 comes at a minimal price of $12 each month.
5. Grasshopper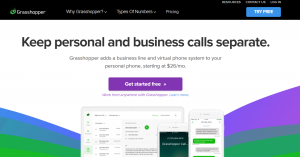 Grasshopper gives you a good free trial. And it's best features include personalised greetings, forwarding calls and access to business phone numbers too. Grasshopper also has a premium paid plan which comes at $29 each month. This paid plan has additional benefits and access to more useful features. It also offers playing music on hold.
6. CallHippo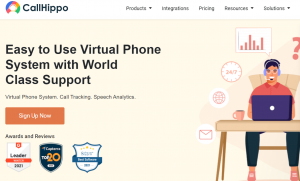 CallHippo is priced at $14 for each user every month. And of course, it offers free trials to its consumers who want to check the services first. It allows one phone number. The major features of CallHippo include call analytics, global connect and call barging as well. CallHippo easily gets itself into one of the best virtual phone system solutions available today.
7. Phone.com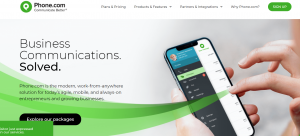 Phone.com allows one phone number and it gives a free trial to it's first time users. Phone.com is a great virtual phone system solution. And it's major highlights include call screening, HIPAA compliance and unlimited extensions. It also offers proper account management. The paid version of Phone.com is priced at $12.99 each month only.
8. Freshcaller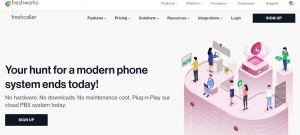 Freshcaller is another virtual phone system solution which offers free trials to it's new customers. And the number of phone numbers is unlimited here.
The best and most significant features of Freshcaller include custom reporting, and omnichannel customer timeline. Freshcaller also offers an advanced inbound routing engine to its users. And it also has a paid monthly plan which comes at $15 only.
9. Talkroute
Talkroute too offers a free trial for its first time consumers. It allows one phone number. And the best highlights of this virtual phone system solution is call stacking and live call transfer. Talkroute allows unlimited calls when you use it's service. It also has a paid plan for those who want better services. And it is priced at a cost of $19 every month.
10. MightyCall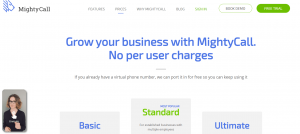 MightyCall also allows it's new users to have access to it's free trial. It allows you to use two mobile numbers and the extensions are infinite. The major highlights of MightyCall include the mini-CRM, SIP phone, IVR and access to an unlimited number of users. It also offers a fantastic paid plan which is priced at $29.99 every month.
All the ten above mentioned virtual phone systems are unique and serve specific purposes. All of them are great and are priced accordingly. You can choose their free trials and get the one which suits you the best. Remember that you should select that virtual phone system which meets your business requirements mostly. Also, make sure to check out the features offered by them all.
(Note- All the numbers mentioned serially are for representation purposes only. They do not determine which service is best or which is not.)
Similar Posts: