Introduction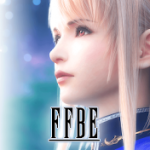 The Final Fantasy series is one of the biggest RPGs in the gaming industry. It has created a huge name for itself and gained a lot of fame, since its inception. So far there have been 15 games that are part of the core storyline, tons of spin-off games, remastered versions, sequels, movies and so much more! Square Enix Co., Ltd, released a free-to-play Final Fantasy game for smartphones as well. Final Fantasy Brave Exvius was initially released in Japan in 2015 and then released internationally in 2016 for IOS and Android devices. It has had over 10,000,000 installs and isn't going to stop any time soon, because there are so many die hard fans and new fans coming up every single day. With that brief introduction, let's go through some of the features of the game. 
Final Fantasy Brave EXVIUS Features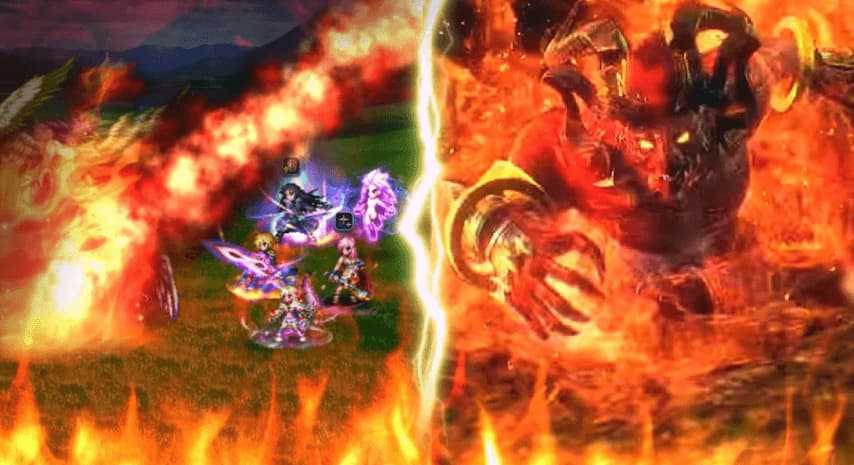 Gameplay and Objective
Final Fantasy Brave Exvius incorporates and combines the features from several Final Fantasy games. You are in control of different characters that are used to fight in battle. You can use these characters to attack the enemies, defend yourself from attacks, use special attacks, use magic spells, esper summoning and equip different items. The different characters that are controlled by you are displayed on screen along with their HP (Hit Points), MP (Magic Points) and limit bursts.
So, players along with their characters, go through a dungeon where they can explore the dungeon, advance through a sequence of objectives, and finally beat the final boss within that dungeon. In addition to that, they can interact with the NPCs (Non-Player Characters) within a dungeon, explore towns, interact with the NPCs over there as well and complete quests proposed by them. Players can assemble a squad of 6 characters for exploring dungeons and for taking part in battle. You can discover hidden paths, faster routes and unlock rare items for your characters to use. 
Graphics
The graphics are sort of pixelated but that gives it a vintage feel like the classic RPGs out there. The colors and themes used are quite attractive. In addition to that, the soundtrack and music used adds on to the experience and makes your battles even more fun!
Characters
Final Fantasy Brave Exvius contains 3 main characters that are integral to the storyline. 
Rain
He is a knight at the Kingdom Of Grandshelt and also a pilot who controls an airship. 
Fina
By character she's a very a innocent, but in terms of battle, she's a skilled magician and a bowman or archer. 
Laswell
Laswell is also a knight at the Kingdom Of Grandshelt and the childhood friend of Rain. In addition to that, he is the co-pilot of airship controlled by Rain. 
Furthermore, other characters can be summoned to become a part of your squad from the previous Final Fantasy games. As mentioned initially, Final Fantasy Brave Exvius has features that were present in the previous games. Some of them are Dragon Knight Freya from FFIX, Sir Iron-tail Fratley from FFIX, Yuna from FFX-2 and Wizardess Shantotto from FFXI. There are over 100 more characters you can choose from!
Roles and Characters
Each character can have a single role or even have roles combined. These roles are:
Physical Attacker 

Healer

Magic Attacker 

Debuffer

Physical Tank 

Support 

Magic Tank 
Multiplayer
You can take part in intense PvP (player vs player) battles and fight your way to the top. You can even win great rewards after winning battles with your party. 
With the MOD APK you get rid of ads, you get unlimited coins, extra damage and unlimited money. 
Steps to download Final Fantasy Brave EXVIUS with download Link
| | |
| --- | --- |
| Title | Final Fantasy Brave EXVIUS |
| Size | 93MB |
| Platform | Android |
| Publisher | Square ENIX Co., LTD |
| Rating | 4.2 |
Steps to Follow
Click download and wait for the Final Fantasy Brave Exvius Mod.apk to download.

This downloaded file can be saved on either your phone's memory or your SD card.

Install the APK file in your device by allowing Unknown Application Permission first.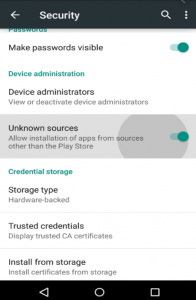 The previous step is required for installing third-party applications without any issue. 

After that, go back to the download folder, open the Final Fantasy Brave Exvius mod apk and enjoy. 
Download Final Fantasy Brave EXVIUS
[custombutton url="https://play.google.com/store/apps/details?id=com.square_enix.android_googleplay.FFBEWW&hl=en_US" target="_blank" text="Download Original Final Fantasy Brave Exvius APK"]
[custombutton url="https://www.4sync.com/mobile/42Xlbp00/FINAL-FANTASY-BRAVE-EXVIUS-_MO.html" target="_blank" text="Download Final Fantasy Brave EXVIUS Mod APK"]
Conclusion
So, if you're a Final Fantasy fan, then this game will not disappoint. In fact, it will make you fall in love with the series even more. This game is a pretty good spin-off of the Final Fantasy series and is definitely at the top of list. So, assemble your squad, upgrade them, fight off dungeon bosses and face players around the world. Enjoy!
Similar Posts: