Final Fantasy is Role-Playing Game or RPG that is familiar to all of us and there have been many installments in this series since it came out. The first Final Fantasy game initially released in 1987 compatible with the Famicom which was a disk system-based video game console. Till date, 15 Final Fantasy games have come out along with several other variations and spin offs. So, you could say there are over 20 different variations of this MMORPG series!
But today's article will focus on the 14th installment of the series, Final Fantasy XlV: Shadowbringers. FFXlV released 10 years back in 2010 and is compatible with Windows, PlayStation 3, PlayStation 4, macOS and Xbox. It is clearly quite diverse in terms of compatibility.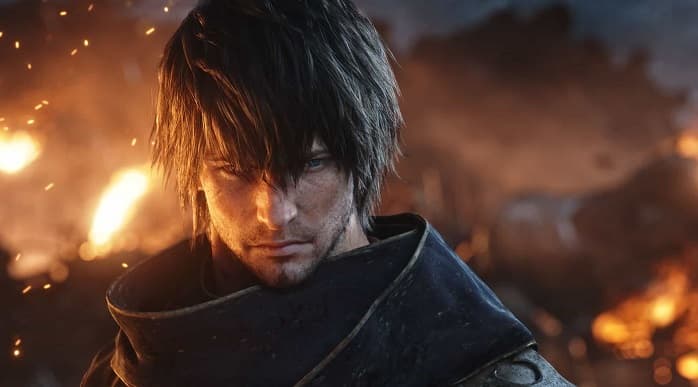 Final Fantasy is a very large game with so many features, so we won't be able to cover every single feature in detail, but we can go through some of them in brief.
Features
Graphics
Graphics and background score have come a long way since its inception. Production value has increased a ton. 
Story and Plot
The story and plot of the game is very complex, deep, gripping and there is no room for boredom. You're bound to get addicted to the game and you'll want to finish the story mode as quickly as you can.
Characters
Like other MMORPGs, there are several types of character classes and even subclasses you can pick from and wish to play with, and you can level up each character. You can even customize your character by giving them tattoos or changing their hairstyle.
Console Compatibility
Cross-platform compatibility exists. It doesn't get more exciting than that.
Hours of Gaming Content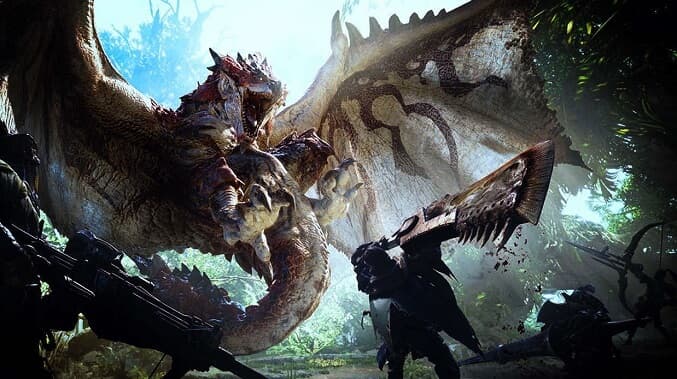 There are so many quests and mini games that exist within the game, maps are huge and there is just so much you can do within the game. There is a lot of exploring that can be done and you cannot possibly run out of things to do. In addition to that there are even Easter Eggs within the game.
Now that we're past the key features, let's dive into the topic of interest, which is the Aether Current Locations that exist within the game.
Aether Currents
Players can traverse around the huge maps through foot, the sea, or the sky. To travel through the sea or the sky there are creatures called Mounts that aid in travelling around the virtual world much faster than foot. A variety of Mounts are available for players to choose from. These creatures can be unlocked by leveling up, completing quests or purchasing them using in game rewards and currencies.
Not all Mounts have the ability to fly in game. But whichever ones do, still can't be used immediately to fly. You need to collect 10 different points called Aether Currents within a region after which you can use certain Mounts to fly within that region. Flying can make exploring more fun and way easier than by foot.
Aether Currents are floating green orbs that are spread across a region and in order to actually collect them you just need to walk through them. Some of them are fairly easy to find and collect while finding the others can be quite tedious and time consuming. In addition to collecting Aether Currents, you also need to complete several quests. But finding the Aether Currents is the cumbersome task. So, if you're having a hard time finding Aether currents, this guide will help you find them in every map along with their coordinates.
AMH ARAENG
(x21.1, y9.0, z1.7)
(x28.3, y32.2, z0.5)
(x30.7, y15.3, z1.0)
(x24.7, y28.0, z0.4)
(x24.4, y35.5, z0.5)
(x29.8, y10.4, z0.5)
(x23.9, y17.5, z1.4)
(x14.6, y16.7, z1.6)
(x14.8, y29.8, z0.6)
(x30.9, y21.5, z0.9)
II MHEG
(x25.1, y13.0, z0.0)
(x30.1, y6.0, z0.9)
(x23.1, y32.9, z0.2)
(x20.3, y14.9, z1.1)
(x21.8, y4.4, z1.1)
(x24.0, y8.7, z0.7)
(x16.8, y24.6, z0.0)
(x10.4, y24.8, z0.4)
(x10.5, y34.8, z1.3)
(x14.9, y10.1, z0.9)
KHOLUSIA
(x34.1, y17.2, z3.1)
(x11.0, y21.2, z3.2)
(x7.6, y34.0, z-0.1)
(x20.2, y21.1, z3.4)
(x17.6, y37.0, z0.1)
(x34.4, y32.5, z0.0)
(x34.9, y24.0, z0.4)
(x34.7, y9.7, z2.7)
(x18.9, y13.4, z3.9)
(x23.8, y36.9, z0.5)
LAKELAND
(x30.1, y24.0, z0.1)
(x37.3, y21.1, z0.3)
(x32.0, y14.6, z0.4)
(x34.6, y17.0, z0.4)
(x5.7, y14.3, z1.1)
(x18.6, y18.4, z0.1)
(x35.4, y11.1, z0.8)
(x35.5, y21.5, z0.3)
(x9.4, y17.7, z0.5)
(x33.5, y28.8, z0.3)       
THE RAK'TIKA GREATWOOD
(x34.6, y16.0, z-0.4)
(x19.3, y22.6, z-0.1)
(x26.3, y11.8, z-0.2)
(x28.2, y25.5, z0.2)
(x13.3, y31.6, z0.0)
(x28.6, y15.5, z-0.1)
(x4.2, y24.9, z0.0)
(x9.0, y17.9, z0.2)
(x8.8, y32.5, z0.1)
(x31.7, y22.9, z0.3)
THE TEMPEST
(x14.5, y16.9, z-4.3)
(x22.3, y18.0, z-3.6)
(x22.8, y11.2, z-1.7)
(x28.2, y15.9, z-2.5)
(x29.1, y7.2, z-1.6)
(x33.6, y9.4, z-1.0)
(x35.7, y23.1, z-1.5)
(x39.5, y16.8, z-1.7)
(x5.3, y19.4, z-4.9)
(x7.0, y13.6, z-4.6)
Conclusion
Wait no more, follow the coordinates and after you collect all Aether Currents, hop onto your Mount and do some more exploring. Finally, have fun and hope this guide helped!
Similar Posts: