Ghosts of the Past: Ghost Recon Breakpoint is a strategic shooter video game which was developed by Tom Clancy. Ghost Recon Breakpoint is the eleventh version in the Ghost Recon franchise and a follow-up of Ghost Recon Wildlands. The game is placed in an open world environment called Auroa, near a fictional island. You play the role of Lieutenant Colonel Anthony Perryman, aka Nomad, who is a member of special forces is sent to the island to investigate a series of disturbances. Here is our Walkthrough which can help you to defeat Lt. Colonel Cole D. Walker, who is the head of the Wolves trying to regain control of Auroa.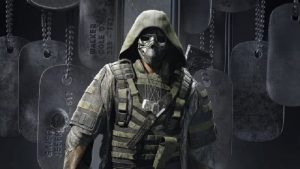 ALSO READ:
Walkthrough:
1. Choose your Character Class
Ghost Recon Breakpoint provides four different classes- Assault, Panther, Field Medic or Sharpshooter. Every class has its own abilities, strengths and perks. You can choose your playstyle by taking up the class which fits you as a player.
2. Re-create your Character
Except your gender and face, everything that you've selected when you created your character at the start of the game can be changed or re-created. You are also free to try something different when you aren't enjoying a particular aspect of the game.
3. Buying Weapons
After unlocking the game's hub, 'Erehon', weapons can be bought from Maria who constantly updates her stock after a specific period of time.
4. Shape up your Character
You will be getting rewards and experience points through Missions, after you defeat enemies and take down threats. You can earn experience points by winning quests that levels up your character.
5. Exploration and Guided Modes
If you are a beginner, it is beneficial to play Guided Mode as it places a marker on your map leading directly to your objective whereas Exploration mode tasks you with deciphering clues to reach your objective.
6. Use your Drone
Drones can be used to scout the field and tag enemies before your assault. It is particularly useful for spotting patrols, identifying enemy replacements.
7. Check your Mini-Map
Red blurs in your vincinity indicates enemy patrols. So, make sure you check your mini-map regularly. Use your drone from afar with scopes to get visual of the position of your enemy.
8. Use Stealth Kills
You can sneak up to your enemy by hiding behind the trees, bushes and other hiding spots and then execute a stealth kill. This method of eliminating the enemy will not consume ammo or alert them of your presence.
9. Rest, Eat and Drink
Even after you skip meals, resting and water, your character does not become weaker. Infact, you can use them to boost your combat effectiveness in the game and they will give you powerful buffs.
10. Replenish Stamina
Running and navigating through difficult terrain consumes stamina. So, it is important to keep on eye on the character's stamina. Once's the stamina gets low, they get exhausted and move slower. You can replenish your stamina by either drinking water from your water canteen or by going to Erewhow or Bivouacs. You can refill your water canteen near rivers and streams.
11. Heal Injuries
It is necessary to heal injuries and sustain your character whenever you are damaged because injuries will slow down and make you unstable.
12. Death
If you die or fail your mission, your character will restart at a checkpoint. They will retain experience points and credits they earned before dying. The same happens with the enemies, they respawn and die.
Let's experience the Adventure now!!
The mission is to help investigate the location where the dog tags were found to find out what happened to Cal.
Your first objective is to head to the location where dog tags were found. You can see the helicopter at Erewhon to get there quickly.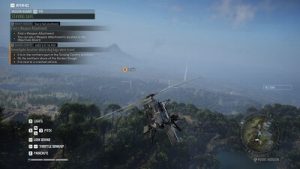 Take a few soldiers along with you and head towards the crashed vehicle.
Take the intel of the dead body beside the vehicle where you will find some clues.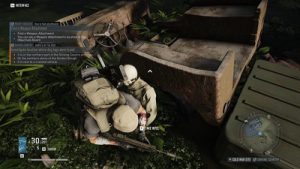 Go to Schulz Homestead to identify the code on the batch.
Speak to the villagers to gather intel.
Head towards Anti-Aircraft Ruins.
Gather three sources of intel within the Ruins and be aware of guards and enemies.
After gathering the clues, head to the Schulz Homestead again.
After asking villagers the whereabouts of Cal, go to the bunker used during the Cold War. 
Investigate the skeleton inside the bunker. Turns out that's the dead body of Cal (identified by his ring).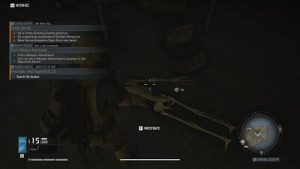 Head downwards to find more clues to investigate.
Once you are done, go back to Mads Schulz in Erewhon.
The mission completes here. You will get a new emblem and some Skell Credits.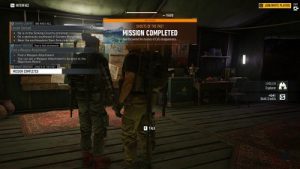 Hope you loved the adventure!!Here are the latest Updates of the Ghost Recon Breakpoint to make your game more enthusiastic
Ubisoft has revealed the Ghost Recon Breakpoint update 1.12 patch                         notes today i.e. 29 Sept,20.
It is now live for PS4, PC and Xbox One versions of the game.
They brought few amazing surprises even though it is a small update.
Hotfix to address crash issues post TU 3.0.0
Ghost Recon Breakpoint Update 3.0 Patch notes revealed.
Download size
PlayStation 4 system: ~7.00 GB
New Features
Red Patriot Adventure
10 Story Missions, 26 high quality adventure rewards
First two Missions free for all. Later on, must either have to buy the add-on content from the continue in-game store for 1900 Ghost Coins or own the Year 1 Pass for $40 USD.
ALSO READ:
Similar Posts: