10 Games like Stardew Valley
There is only one Stardew Valley, but if the charming farm simulator is your bag of turnips, then there are some other games you might want to check out. There are games that take the same mechanics, clever concepts and create something amazing with them.
READ MORE:
1. Castaway Paradise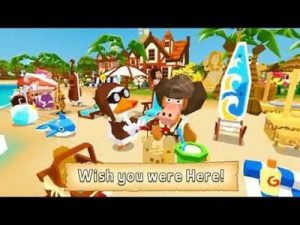 Castaway Paradise brings you a fun-filled experience with a game set on your own tropical island. It is a clear inspiration from the Animal Crossing franchise.
As the game starts, you will be introduced to Viktoria, a lady pig who will lead you to the game. Characters include the mischievous Angus who likes to sabotage others, Francis who wants to be at the sea, Gustave who runs the local cooking show, Amelia who eats bugs and Stevie a new villager that loves the outdoors.
You can experience a wide range of activities like fishing, farming, playing the stock market, designing your own luxurious house on Castaway Island and can dress your character in various adorable outfits. You can also compete with your friends through Facebook connectivity functionality.
2. Funky Barn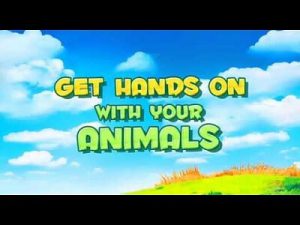 Funky Barn focuses on individual animals rather than mass production.
At the start of the game, the players are given a fairly barren plot of land farm, limited resources and only a small number of tools which is built upon slowly throughout the story. You can advance through 7 different levels, unlocking new animals and items; can conquer 3 different farms and various challenges.
Players need to place decorations, trees and plants to keep their animals happy. All you have to achieve is an automated farm using the wonder of robotics which is Uncle Hatsworth's vision who died.
3. Recettear – An Item Shop's Tale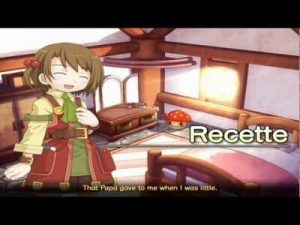 Recettear: An Item Shop's Tale blend of shop management and dungeon crawling places the game in its unique genre and manages to deliver a polished and varied adventure.
In this game, you will play the role of the character- Recette Lemongrass who has recently taken up the work of managing her father's shop after he disappeared mysteriously.
Players get the opportunity to explore dungeons, sell to customers, purchase items from other store and upgrade their own shop components to stock more items.
4. Rune Factory 3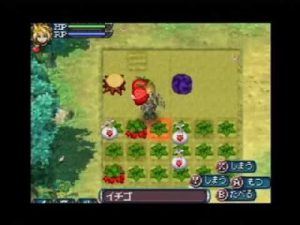 Rune Factory 3: A Fantasy Harvest Moon takes the Harvest Moon series into a fantasy realm. In this game you will take control of Micah who lost his memory and later approached by Shara and take on the role of revitalising the town's farm.
Rune Factory 3 has a large number of activities which will keep you busy like raising and selling crops for profit and many more. It supports multiplayer. The gameplay is very simple but deep enough to attract gamers of all ages.
5. Atelier Annie: Alchemist of Sera Island
Atelier Annie: Alchemist of Sera Island is a game that blends role playing elements, resource management and item crafting together to create a fun and interesting adventure.
In this game, Annie is sent to Sera Island to participate in the new resort project. The gameplay has an interesting mixture of alchemy, combat and resort building and also has a unique setting and story. The game consists of multiple endings which gives you a sense of purpose and impact on the result.
6. River King: Mystic Valley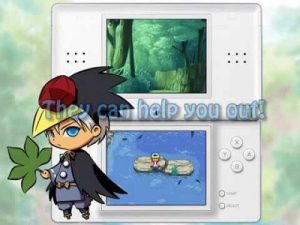 River King: Mystic Valley takes farming simulation into the fishing simulation genre providing a great substitute for people who like fishing.
In River King, players need to capture the king in order to save your sister from a mysterious power. You need to catch over 100 fish which have super powers and collect their corresponding card to reach the King. In River King, one can play tournaments with friends and also battle with your pet. 
7. Avalon Code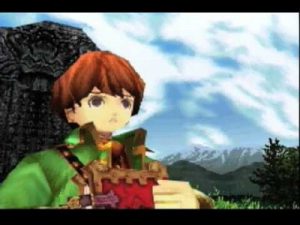 Avalon Code takes place in a fantasy world focusing on providing a solid role play experience.
The gameplay revolves in a unique manner where you can find apocalyptic style, reincarnation of the worlds and other interesting things. You can explore the game world, tackle dungeons and romance NPCs. One can combine code (DNA) to solve puzzles and create better items. Avalon Code is completely an experimental gameplay that is worth learning the curve.
8. Animal Crossing: New Leaf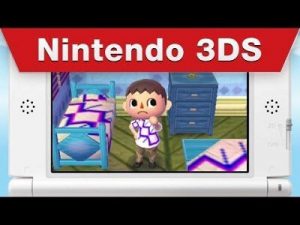 Animal Crossing: New Leaf is a popular life simulation game with city building aspects.
Players can design their own character including a wide range of outfits, customize the furniture and can also have control of the entire town as the mayor. This customization comes in two forms: Ordinances and Public Works where both of them have different specifications. It has multiplayer functionality with chat and mini games. Animal Crossing is one of the best portable/city building games.
9. The Flower Shop: Summer in Fair brook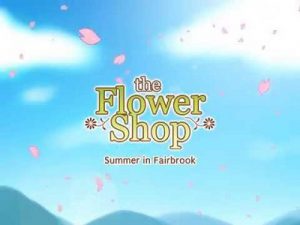 The Flower Shop: Summer in Fair brook is the first game in the Flower Shop series which aims to bring together the simulation genres of farming and dating into a single adventure. It is a mixture of visual novel and farming game adventure. You can find plenty of farming activities and dates to go on which boost your skills and increase your relationship status. It has multiple endings available with 9 possibilities to unlock and collect.
10. Fantasy Life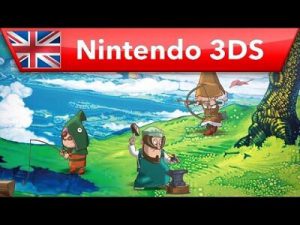 Fantasy Life packs in a huge amount of customization, cute graphics and a large open world where players can create their own fantasy life and can choose the 12 different life classes where each have their own activities or can play them all. 
Fantasy Life has a decent length story to enjoy and easy to get lots of replay value from the games as each life promises a unique technique.
Final Thoughts:
It might make the Junimos weep, but when you're ready, you can play the above games which are similar to Stardew Valley. 
READ MORE:
Similar Posts: