Google announced that it will be soon shutting down its SMS messaging app called Google Hangouts in 2020. Reported by 9to5Google.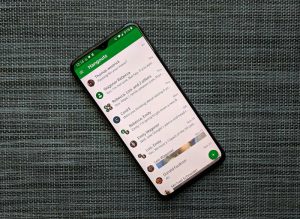 In 2013 G chat was replaced by Google hangouts. Which resulted in losing out some features which wasn't user friendly. Hence it lost in gaining new consumers, so Google didn't come with the new updates for the SMS messaging app.
Talking about Google Hangouts it not only allows you too text but also to do video chat.
Still some users prefers Google Hangouts as SMS messaging app, you can also download it from my Google Play Store.
Reason for shutting down Google hangouts:
Many users reported that Google Hangout has a lot of issues while messaging and also bugs in it, hence Google decided to shutdown hangouts.
Conclusion :
Google took this step, because of users negative reviews. Lets wait for it and see, whether they are coming up with any other good messaging app.
Similar Posts: