Android is presently the most popular operating system in the world. With a market share of 86.6%, Android beats iOS by a huge gap. iOS cover only 13.4% of total market share. Google has laid immense stress on the quality over revenue for this project. Released on 5th November, 2007, as Android beta, the first Android 1.0 was released on 23rd September, 2008. Since then, Android has been soaring heights. 
Introduction
Android is an operating system designed especially for touch screen devices. The User interface has been designed keeping in mind the ease of accessibility and efficiency. Smooth, clean and fast GUI of Android, attracts users towards it. Google has been actively trying to remove the bugs from this widely accepted software, and at the same time incorporating more and more features. Stock Android has been a big achievement in the history of Android. The Android project started in 2005, 15 years and Android has released more than 16 versions of this operating system. Among which 9 are major upgrades.
Android 9 Pie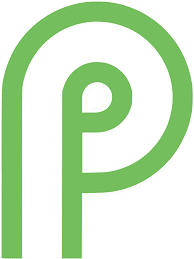 Android 9 was officially released for public in 2018. With an aim to conquer more than 90% of the market share, android has come too far by reducing the number of competitors. Today most of the companies like Nokia, HTC, Samsung, Lava, Motorola, Xiaomi, Poco, Oppo, Vivo, and many more have shut down their personal operating system that they once launched, and adopted the Android operating system. Android 9 is the most demanded and stable version till date. With maximum features, this beast has enormous capacity. The efficient memory and battery management, allows the device to run consuming least power. Also, android 9 allows more features such as adaptive battery, adaptive brightness, slices, AI assisted scheduler, support for multiple cameras, and advance media features. In addition to that, Google provides frequent OTA updates as well as security patches. 
The best thing about Android Pie is that it is designed to run on almost any touch screen device. Be it smart watch, tablet, your car infotainment, TV, or mobile device. As long as hardware requirements are met, Android 9 is compatible. Companies such as Fossil are using Android 9 for their smartwatches. Android 9 is supported for Samsung Galaxy Tablets as well. 
Android 9 also known as Android PIE, has a few technical requirements. Although quite powerful, Android 9 requires a bunch of hardware requirements to provide a pleasant experience to user. It requires at least 2GB of RAM along with at least 16GB of storage. Also, the google bloatware increase the disk space requirements. Not RAM but high disk storage requirement is of big concern. Not many mobile devices come with such a huge storage. 
The following are the list of devices that qualify for the Android 9 update:
Samsung Devices
Galaxy S10/ S10e

Galaxy S10 Plus

Galaxy S Light Luxury

Galaxy S9

Galaxy S9 Plus

Galaxy S8

Galaxy S8 plus

Galaxy S8 ACTIVE

Galaxy S7

Galaxy S7 EDGE

Galaxy Note 9

Galaxy Note 8

Galaxy Note FE

Galaxy A8

Galaxy A8 Plus

Galaxy A8 Star

Galaxy A10

Galaxy A20

Galaxy A30

Galaxy A40

Galaxy A50

Galaxy A60

Galaxy A80

Galaxy A80s

Galaxy A6

Galaxy A6 PLUS

Galaxy A6 PRO

Galaxy A7

Galaxy A9 (2018 models)

Galaxy J8 

Galaxy J4 CORE

Galaxy J4 

Galaxy J6 +

Galaxy J2 CORE

Galaxy J7 DUO

Galaxy J7 PRIME 2

Galaxy J2 PRIME 2

Galaxy J7 PRO

Galaxy J3

Galaxy A8 Plus

Galaxy J6 (May 2019)

Galaxy On6

Galaxy C7(2017)

Galaxy C9 PRO

Galaxy C10 PRO

Galaxy C10
Nokia
devices
Nokia 2.1

Nokia 3

Nokia 3.1

Nokia 3.1 Plus

Nokia 5

Nokia 5.1

Nokia 6.1

Nokia 6.1 Plus 

Nokia 7.1

Nokia 7 Plus

Nokia 8

Nokia 8 Sirocco
Xiaomi
Devices
Xiaomi Mi A1

Xiaomi Mi A2

Xiaomi Mi A2 Lite

Xiaomi Mi Max 2

Xiaomi Mi 8

Xiaomi Mi 8 Lite

Xiaomi Mi 6

Xiaomi Mi 8 Explorer

Xiaomi Mi 6 plus

Xiaomi Mi Mix 2S

Xiaomi Mi Mix 2

Xiaomi Mi Max 3

Xiaomi Redmi Note 5

Xiaomi Redmi Note 6 Pro

Xiaomi Redmi Note 5 Pro

Poco F1
OnePlus Devices
OnePlus provides a custom OS known as the Oxygen OS preinstalled in their smartphones, the is resembles stock android version. OnePlus smartphones like the OnePlus 5T/5, OnePlus 3/3T are expected to have an Android 9 update. The new smartphones including OnePlus 6/6T and OnePlus 7/7T will be coupled with the Android 9 by default, and might be able to upgradable to Android 10.
HTC
Devices
Although the market of this brand has significantly decreased, still the company is trying hard to please the existing users, by offering latest updates as well as upgrades. Smartphones like HTC U12/12 plus, HTC U11/ U11 plus/ U11 life.
Other devices from companies like Huawei include major flagships like the Huawei P20 series and Mate 10 series. 
Honor smartphone includes the Honor 8x/ 8x Max/ 9 / 9N / 10 and Honor play.
Motorola devices include the Moto Z3/Z2 series. G6 series too gets the Android 9 update. Moto one and Moto One Power also join the list. 
Sony Xperia XZ as well as XA series also get the upgrade. 
Several Flagship devices from VIVO like the X21 series and V9 series also get the upgrade. Realme 1, 2/2 pro, Realme C1, Realme U1 have also been reported to have an update rolled out. Similarly for OPPO Find X, OPPO F9/F9 pro,  OPPO F7/ F7 youth, also an update is expected. 
Last but not the least, LG has also planned to release the Android 9 update for premium devices like LG G7/ G7 ThinQ / G7 + ThinQ, LG V30+ and LG V35 ThinQ.
Conclusion
Apart from this list there are other devices too that may be eligible to get Android 9 update, however software companies need to design specific version for each model that works efficiently with the hardware.
Also, there is always an option to root or jailbreak your device and download the Android 9 operating system from third party websites. Although Android is an open source software, so there is no harm in running it by yourself, however rooting your device may cause security issues as well as violation of warranty terms and conditions. 
Similar Posts: