Xiaomi is the Chinese giant that offers Android based ROM installed in their smartphones known as MIUI. The latest version of MIUI is version 10. MIUI 10 was based on Android 8 – Oreo.  
Introduction
Xiaomi has always tried to provide the best features at cheapest rates to its customers. Efficiently managing the resources, Xiaomi has tried integrating advance tech into their devices, so as to provide an unbeatable device. Be it hardware or software, this Chinese company has left no stone unturned in providing features comparable to premium devices at a fraction of cost. 
Visit the MIUI website
With the launch of new Android version update, Xiaomi has tried bundling this operating system along with new exciting features. Latest releases like the Xiaomi Redmi K20 and K20 pro have been the best deal ever. An elegant and clean design along with unbeatable specs has made Xiaomi one of the top-notch companies in the mobile device market. The excellent services, up to date software, and low cost is what makes this company soar to the heights.
In this article we provide a list of Xiaomi devices that are eligible for Android 10 update.
Android 10 features
Live Captions: Live Caption automatically captions videos, podcasts and audio messages with a single tap.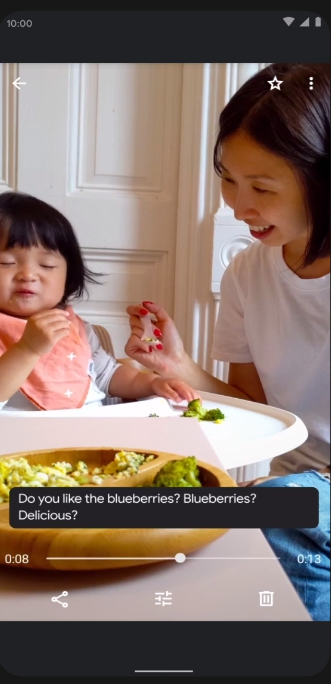 Smart Reply: Get suggested Responses to your messages, get recommended actions, all at once with Android 10. Receive Signals in Messaging.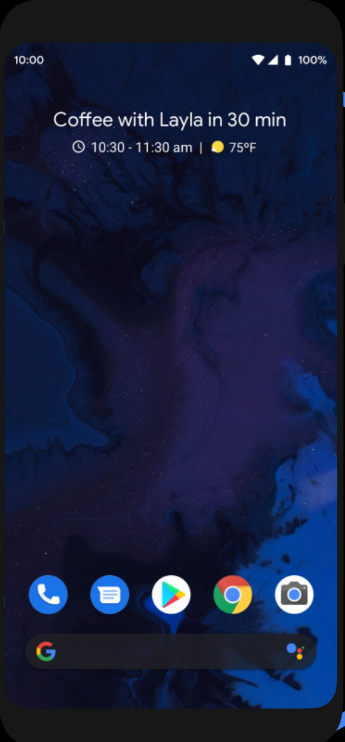 Sound Amplifier: Boost sound, filter background noise and fine tune and personalise settings with built in equaliser to hear best. 
Gesture Navigation: Android 10 provides you with easy navigation across various applications. Just swipe and reach the recent applications. Utilize your device's sensors to its fullest. Shake to switch apps. Pull up to activate Google assistant.
Dark Theme; Android 10 provides you with a dark theme across all applications. This helps in reducing the stress on your eyes, while saves the battery as well. 
Android 10 is designed to manage foldable touch screen devices as well. So, if you are planning to switch to a foldable mobile or a VR box, Android 10 would be the best OS to switch to. 
Privacy Controls
Location Controls: Restrict applications from tracking you. Provide customized location access. Also schedule the location permission from time to time.  
Security Updates: Get Google Certified OTA updates and security patches. Google promises to provide at least 2 security patches with Android 10. Also, Android 10 allows you to get these updates from the play store as well, so you can install them just as you update a third-party application. No more updating required from system settings.  
Focus Mode: Switch Focus Mode on and temporarily pause the notifications and distractions from third party applications. 
Family Link: Set limits on applications. Use them within limits. Spend more time with family. Guide kids as they play and explore online. Set screen time limits, view app activity and much more.
Xiaomi devices receiving Android 10 update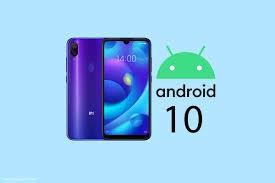 The company plans to release OEM updates to upgrade existing devices to Android 10. Most of the upcoming devices from Xiaomi are already sold with Android 10. The Xiaomi Redmi K20 and K20 pro have become the first ever Xiaomi devices to be launched with the Android 10 Operating System. Here is a list of existing and upcoming devices that will be running on Android version 10. 
Xiaomi Mi 9, Mi 9 SE, and Mi 9T

Xiaomi Mi Mix 3 and Mix 3 5G

Xiaomi Mi Mix 2S

Poco phone F1

Xiaomi Mi 8 Pro

, 

Xiaomi Mi 8 

Xiaomi Mi 8 Lite

Xiaomi Mi 8 Explorer Edition

Xiaomi Redmi K20 and K20 Pro

Xiaomi Mi 9

Xiaomi Mi 9 SE

Xiaomi Mi A3

Xiaomi Mi A2

Mi A2 Lite

 (March 09, 2020: 

now available

)

Xiaomi Mi Play

Xiaomi Redmi Note 7 and 7 Pro

Xiaomi Black Shark and Black Shark 2
Xiaomi has coupled Android 10 with its flagship UI known as the MIUI 11. So, the above-mentioned devices that are eligible for the Android 10 update will run on the new MIUI 11. The updates are expected to release in the fourth quarter of the year. Devices that include Poco F1, Redmi K20, Redmi Y3, etc. are expected to have the update in last week of October. Redmi Note 8 Pro is expected to receive Android Q update in the third week of December.
Xiaomi Mi 9 SE, Xiaomi Mi Mix 3, Xiaomi Mi Mix 2S, Xiaomi Mi 8, Xiaomi Mi 8 SE, Xiaomi Mi 8 Explorer, Xiaomi Mi 8 Pro, Xiaomi Mi 8 Lite, Xiaomi Mi Max 3,  Xiaomi Redmi 7, Xiaomi Redmi Note 7 Pro, Xiaomi Redmi K20 are expected to be the first to receive Android 10 updates. 
Since it is a China based company, all the dates are for Chinese devices. Some delay is expected in release of these updates in foreign devices. 
Conclusion
So here was the list of Xiaomi devices that will be getting Android 10 update. There are several hardware as well as software requirements that are necessary for Android 10 to run. For example, minimum of 2 GB of RAM is must, else, the device will face issues like lags and 'Not responding'. In case your device is not mentioned in the list and you consider it to go with minimum hardware requirements, you always have the option to jailbreak your device and upgrade to Android 10 from third party websites and vendors. Since Android 10 is an open source free Operating System, therefore there is no legal issue in doing that, however, rooting your device can cause violation of warranty and sometimes Terms and Conditions as well. 
Similar Posts: