Do you remember those days when we had to climb to the roof to adjust the TV dish so that we can watch T.V. or those days when there was no remote, we had to go to up to the T.V. to change channels? Maybe you have seen those hefty boxes, with 13 inches screen and a big box behind them, weighing tens of kilos, and displaying low quality black and white images. If you remember all these things, then I hope today you might be happy by the innovation that the television industry has done.
Introduction to Smart TV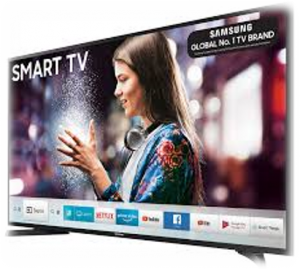 Television was invented by Philo Farnsworth, Charles Francis and John Loggie back in 20th century. Since then, there has been tough competitions among industries to find efficient and cheaper technology. Be it Samsung, Mi, Sony, LG, BPL, Onida, OnePlus, or any other brand, all have been struggling to amaze the world with their inventions and providing solutions to problems so that they can attract more and more customers.
Today televisions aren't just mere boxes, rather by connecting to the internet, these have become IoTs and thus 'smart'. They can connect to multiple devices using ports such as the HDMI port or USB port.
Samsung Smart TV
In contrast to the Baird Television Development Company that released the first television back in 1928, today we have ultra-modern televisions with Samsung and Sony being the pioneers in this area. It was in 2008 when Samsung released the first smart TV.
So now my Questions to you:
Did you just buy that smart TV just because of the buzz in the market? Or Do you really want to utilize that machine to its maximum potential?
Continue reading this article and I'll make your TV more useful.
Smart TVs are capable of connecting to the Worldwide Web. So, you can run YouTube, Google Chrome, Amazon Prime and a lot more on your Smart TV, by just download any application from the Play store and use it. Depending on the specifications of your television you can convert that flat screen to a virtual DJ or even to a home theatre. You can play multiplayer games like PUBG or Fortnight on that 55 inches or even do video editing on that large screen. Smart TVs are capable of screen mirroring, so you can literally mirror your phone's screen to your TV's big screen and use it for any purpose. You may install it in your Offices, to deliver presentations, or install those in the reception or play YouTube videos from your phone.
List of top Samsung Smart TV Apps
So here I mention some cool applications that you can use to do all the cool stuff with your Samsung smart TV.
1. YouTube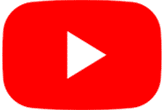 This application probably does not require an introduction. Maybe the best venture of Google, YouTube is among the top 5 most used applications. Delivering free content about almost everything, this service can literally teach you a complete degree course that is taught in colleges. With more than 400 minutes of video being uploaded every minute on this service, the application gives you access to more than 1 billion videos to watch.
2. Netflix

Probably the #1 online video streaming service. Netflix, since the beginning has been on top, offering flexible plans, you can watch absolutely anything.
3. Hotstar

An app must for all Indian Users. Watch live matches, movies and your daily soaps using this application. Choose the basic subscription plan, and no need to take the cable or dish connection.
4. Amazon Prime Video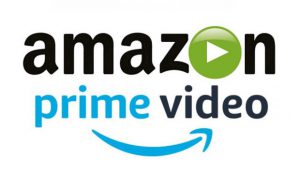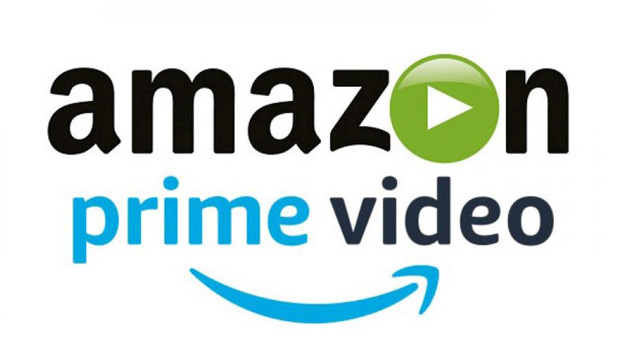 Adapted to the present market, this service was started by Amazon recently after the great success of Netflix. Amazon is known for delivering great Indian web series, as well as other exclusive series. It provides you with some TV series as well, and on top of all, it provides you with the latest movies and recently added darkly comic biopics and even the John Wick series. Just ₹129 per month or ₹999 per year, Amazon prime video service is worth subscribing to. Did I just mention you also avail to be the prime member of Amazon, which adds extra benefits like free and fast delivery as well as 24*7 customer support.
5. Web Search
The Samsung Smart TV App also provides Web search utility. You can search for your query right on the TV with Web 2.0 App from Samsung itself. Whether you need to search who is the prime minister of Ukraine or the results of Delhi elections or who won the FIFA, Web Search has answer to all your questions.
6. Spotify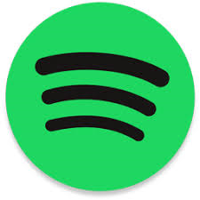 "Life seems to go on without effort when I am filled with music."
Music is like a dream and without it, life would be meaningless. If you too believe in Music, then Spotify is probably the best app for you. With Spotify enjoy on-demand music, podcasts and a lot more. With just $0.31 per day subscription, enjoy high-quality ad-free music. Download it for offline playing. You can even create your own playlists or play recommended by Spotify itself. Spotify has more than 40million songs to offer. Download it from the Samsung store or use a web browser to find an Apk file.
7. AccuWeather

Available in the Samsung store, this application is available in free as well as paid version. The paid version costs around $3, but is totally worth as it provides you with 15-day extended forecasts and even hourly forecasts.
8. News
A news app will be perfect for those elderly people in your house. Browse NEWS through Internet, and save the cable or dish charges.
9. PSX emulator
Do you want to play those alluring play station games, but don't have enough money to buy a play station? Sony provides you with this awesome application to play these games.
9. VirtualDJ
The one in all applications to become a virtual DJ and host parties in your house. This application has a cool interface and provides you with cool equalizers and other features like mixing, editing, bass boosting and a lot more. Just pair your external Bluetooth speakers and you are all set to host a party at your place.
Bonus
Android emulator: Well this is not an app, rather a category of applications, that includes some emulator applications such as Bluestacks, Androemu, NOx Player, PSXemulator and a lot more. Your TV does not come with Android OS? Or has some other like Symbian or WebOS or ChromeOS, then use some emulator and run Android on top of default operating system.
JioTV / AirtleXstream: Amazing services started by leading telecom companies Jio and Airtel. You can watch their content on their dedicated apps. Live TV, web series and movies are supported. Both applications require to sign in from your phone number, so download the respective application with respective recharge done on your sim
Play books: What could be better than reading a book on a 43-inch screen. This is worth experimenting.
Conclusion
So that were the most useful application I find to use on my Samsung smart TV. Hope it was useful for you
Similar Posts: