Successor to Android 8 – OREO, Android 9 – Android Pie was publicly released on 6th August 2018. It is the 16th version of Android Operating System.
Introduction
Developed by GOOGL, especially for touchscreen devices including mobiles, tablets, smart watches, TVs, consoles and more, Android Pie is the 9th major release. Android 9.0.0_r53 is the latest version of Android 9. It was released back on 3rd February, 2020.
Android 9 Features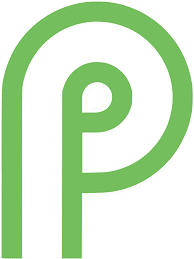 Android Pie is one of the most stable versions of Android available in the Operating System world. This open source operating system is Linux based, and is supported on almost all devices. Efficient memory and battery management has made this operating system ideal for embedded devices as well as mobile phones. Samsung has actively taken part in integrating its smart phone with Android Pie. Below are some of the features of Android Pie over Android Oreo:
Provides smarter and faster interface and adapts as you use it. Uses artificial Intelligence.

Adaptive Battery

Adaptive Brightness

Adapts for your morning commute, at work, and when you use your headphone

Uses Slices to bring relevant parts of your favourite apps to the surface.

Provides switching between apps using gestures instead of buttons.

Provides a powerful Dashboard.

AI assisted scheduler

Supports multi-camera

Provides Digital wellbeing options like Do Not Disturb, App Dashboard, Wind down, App Timers.

Supports Edge to Edge screens and display cut-out

OTA updates

Multiple Bluetooth Connections

HDR, HD Audio, HEIF, Sound delay reporting, multiple Bluetooth connections

Android Backup, Android Biometric prompt, Strong Box,
Android Pie requirements
At the end of the day, Android pie is nothing but a operating system, which is nothing but a complex software that allows smooth and efficient device management. Below are some of the Android Pie hardware requirements:
All of these are minimum requirements. Lesser than these, user shall have to face lags and device hangs.
| | |
| --- | --- |
| RAM | 2GB |
| Storage | 16 GB |
| Speed | 1.4Ghz |
| Processor | ARMv5+ |
Samsung and Android Pie
Samsung is trying to upgrade most of its phone to the most stable version of android – android 9. With security specialists, identifying more and more bugs in the previous Android versions, and companies like WhatsApp, removing obsolete Android users, Android 9, appears to be the best remedy. Google is constantly releasing upgrades to smartphones, in order to upgrade to the new Android version for Free! However, there are several devices like Samsung Galaxy star, Samsung Galaxy Core Prime, Samsung Galaxy On5, Samsung Galaxy S7 Edge, Samsung Galaxy S6, Samsung Galaxy C5 and C5 pro, Samsung Galaxy Tab A(2017), Samsung Galaxy J7 (2016), and more that do not have the hardware to support this advance Android. However, rooting or jailbreaking your device is always an option to run this unsupported Android on your old device. It is worth noting that all upcoming devices are equipped with at least Android 7 and most of them are upgradable to Android 8. Samsung has taken this step further by boosting the hardware in order to incorporate better android versions.
List of Samsung galaxy Devices that support Android 9 – Android pie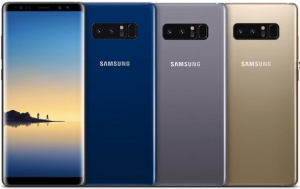 The following is the link for Samsung Galaxy Devices that will support Android Pie. According to the company these devices support the hardware requirements, required to run Android 9 efficiently. Therefore, the company will be releasing or has released the Android 9 upgrades. The devices include:
Phones that have already been upgraded to Android Pie:
Galaxy S10/ S10e

Galaxy S10 Plus

Galaxy S Light Luxury

Galaxy S9

Galaxy S9 Plus

Galaxy S8

Galaxy S8 plus

Galaxy S8 ACTIVE

Galaxy S7

Galaxy S7 EDGE

Galaxy Note 9

Galaxy Note 8

Galaxy Note FE

Galaxy A8

Galaxy A8 Plus

Galaxy A8 Star

Galaxy A10

Galaxy A20

Galaxy A30

Galaxy A40

Galaxy A50

Galaxy A60

Galaxy A80

Galaxy A80s
Samsung Galaxy mobile devices with upcoming Android Pie release dates soon:
Galaxy A6

Galaxy A6 PLUS

Galaxy A6 PRO

Galaxy A7

Galaxy A9 (2018 models)

Galaxy J8

Galaxy J4 CORE

Galaxy J4

Galaxy J6 +

Galaxy J2 CORE

Galaxy J7 DUO

Galaxy J7 PRIME 2

Galaxy J2 PRIME 2

Galaxy J7 PRO

Galaxy J3

Galaxy A8 Plus

Galaxy J6 (May 2019)

Galaxy On6

Galaxy C7(2017)

Galaxy C9 PRO

Galaxy C10 PRO

Galaxy C10
Android 9 is built for almost all the touchscreen devices. Some of the Samsung tablets that support Android 9 are as follows:
Samsung Galaxy Tab S4

Samsung Galaxy Tab A 10.5

Samsung Galaxy Tab Active 2

Samsung Galaxy Tab A

Samsung Galaxy Tab S3
The official list can be obtained from the official website of Samsung or Android.
Conclusion
So, this was the list of Samsung galaxy devices that will or are equipped with the powerful Android Pie Operating System. In addition to mobile phones and tablets, there are other devices like smart watches as well that are or will be equipped with Android 9. However, those are not built by Samsung. Some other companies like Fossil are trying to integrate Android 9 into wearable devices. But Android 9 is the future of Operating System. Android 10 may soon be made available in all of the devices as an upgradation to its predecessor Android 10.
Similar Posts: