Ever wanted to get rid of that ugly android launcher? Not ignoring the fact, the service offered by Android are extremely useful, however they are facing a tough time keeping up with the UI. The basic android launcher might look professional sometimes, however, there are some third-party launchers, that utilise the resources to the fullest and NOVA launcher is among them.
Introduction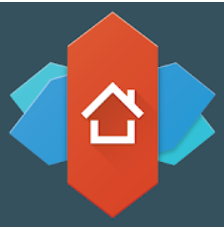 Nova launcher is one of the best alternatives for the old Android launcher. Bundled with latest animations and transition effects, this launcher provides you with extremely useful widgets, customisable icons, lots of transition effects, antivirus support, shortcuts, and almost full control over the UI of your device. The package is launched by com.teslacoilsw.launcher.
Features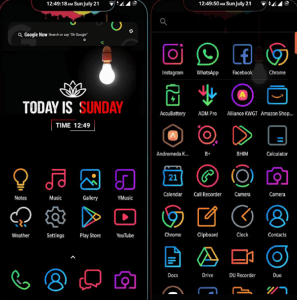 The 11 MB application has a lot to offer when coming to performance and services. The app can run on any device that runs on Android 5.0+. Some of the main features of NOVA launcher are mentioned below:
With an average rating of 4.6/5 on Google play store, Nova launcher, is supported on a variety of android devices, including mobile, laptops and tablets.
Nova is highly optimised with smooth and lag free applications and 3-D effects.
Provides with custom icon themes
Provides Night mode and Dark mode.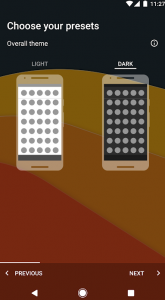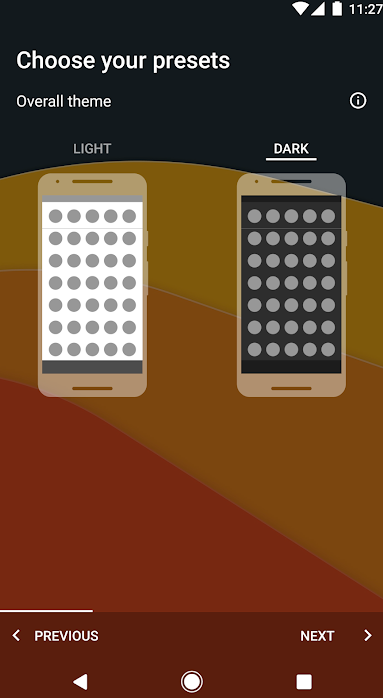 Provides a Customizable App Drawer. Vertical-Horizontal scroll, page effects, card or immersive options and much more are offered by this launcher. Not to forget, you can have customisable keyboard as well.
The app provides you with a backup facility, as to save the settings as well as data on their server and install on the new device.
They even provide you with import feature, where you can import the new releases and custom packages. Also, you can export yours onto their hub.
Nova Launcher is bundled with lots and lots of widgets. They are not only customisable but available in different sizes like 4×1, 2×1, 2×2 as well. This helps you in putting more and more applications on the home screen.
The sub grid feature is also launched which helps in better content management on the desktop screen. You can symmetrically position widgets and icons, so as to make your desktop look clean and classy.
Downloading Application
The application can be downloaded from any store, however below are some links for your convenience:
Download Link:
Installation Guide
The NOVA launcher as simple to install. The installation process is just similar to all other applications. Follow the below step by step guide:
Successfully download the apk file from the above-mentioned links.
As soon as the downloading is completed, find the apk file and try to open it, to begin installation.
In case you are prompted by some security message, which will arise while installing any apk file for the first time, you need to exit the installation process and follow below instructions. If no prompt is delivered, jump to step 8.
Since you are installing an apk file for the first time, the Android restricts you from downloading application from unknown sources, due to security reasons. But since our sources are completely secure, there is no need to worry.
You need to exit the installation and go to the settings of your device. Find the security settings option in the settings of your device. This option varies from device to device and android version also.
As soon as you find the option, open that setting and toggle the Unknown sources option. A warning prompt might appear, asking you for confirmation, you need to press YES. That's it. You are all set.
Finally, you have provided permission to Android regarding installation from unknown sources. So now, head back to the downloaded apk file.
Try opening the downloaded apk file again. Most probably there are no prompt messages now. If still the device prompts you, try restarting the device.
Finally install the apk file, and after it is successfully installed, try opening the icon on your desktop.
As soon as you launch the app, there will be several permissions that app will ask. Don't worry, the app is secure, so go on and do as instructed.
After complete the set-up, you are good to launch the app once again and finally customise your experience. In case you don't like the app, and you want to switch to basic android launcher, just head over to the settings and force stop the NOVA launcher. Finally uninstall.
Hope this tutorial helps in installing the software.
Conclusion
So, this was some general idea regarding the trending launcher-The NOVA launcher. It is highly recommended if you are bored by the same un-attractive and ill flavoured android UI. With NOVA you can enhance your UI experience and customise the way you want. If you like classy, there are themes and wallpaper suggestions for you, if you live highly graphic oriented themes, you can still find some in the NOVA library. Also, the Import feature allows you to import themes and settings from internet allowing you to try the taste of other users as well.
Similar Posts: