Customization is the name of the game when it comes to the android operating system. Android, compared to other mobile operating systems give you a ton of customizability within the native settings option. The options like system UI tuner and developer options are some of the most notable and differentiating factors of android from other mobile operating systems. Sometimes, the native features in the settings app of android can be insufficient for getting the desired features, animations and transitions. This is where launchers come into the picture by giving you the desired features along with the updated UI experience. The best example for describing launchers is by comparing skins and UIs of various mobile devices from various brands, if you love the clean and clutter-free UI of the Google Pixel or any Android One device and do not own the same, you can easily change your current smartphone UI into your desired one with the help of a launcher. Launchers must be chosen properly as some of them may hinder your UI by causing lag and also by inappropriate RAM consumption.
To make your selection process easier, we have included a list of the best android launchers in 2020
Nova Launcher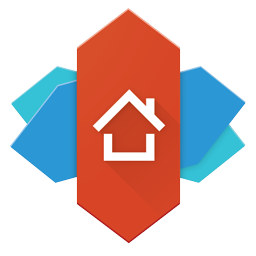 The first launcher in our list is a longtime user favorite that provides you with every option catering to your customisability needs. Nova Launcher starts you off with a blank slate and lets you set things up in any way you want, starting from scrap.
After you add the desired series of shortcuts, folders, and widgets you like to your home screen panels, you can use Nova's settings to find complex customization options for almost anything imaginable — starting from the font size used for app names to the style and speed of every animation and transition you see.
Beyond customization, Nova has some seriously powerful possibilities for optimization. You can create a custom dark theme that makes various areas of your home screen easier on the eyes as soon as the sun goes down. As per the optimization, the Nova launcher is said to consume nearly 15mb of RAM when running in the background which is minuscule and does not become a reason for the lag.
If you want more customizability and features, there is a paid version of Nova launcher named Nova Launcher Prime which might be a great fit if you are already a fan of Nova launcher.
[custombutton url="https://play.google.com/store/apps/details?id=com.teslacoilsw.launcher&hl=en_US" target="_blank" text="Download"]
Square Home 3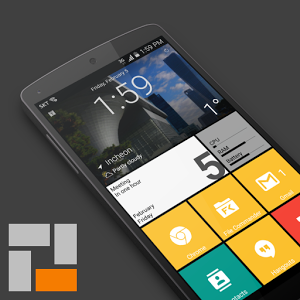 This launcher is for the windows phone lovers out there. The launcher replicates the layout of the tiles seen on windows phones. This launcher is a great fit for devices with newer aspect ratios, as it is useful in covering the whole home screen area with tiles. The customizability options in this launcher are impressive considering that it offers options which are similar to that of the windows phones. One of the main advantages of this launcher is that it keeps the home screen clean and organized in a geometrical manner. The layout, color and size of each and every tile can be customized.
For $5, a new set of features and customizations can be unlocked in this launcher.
[custombutton url="https://play.google.com/store/apps/details?id=com.ss.squarehome2&hl=en_US" target="_blank" text="Download"]
Big Launcher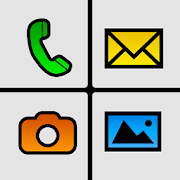 Big launcher is one of the easiest and user-friendly launchers for android. It is mainly intended for senior citizens, children and also for people with vision issues. The large icons and text make it easy for the user to interact with the system. It is similar to that of the Windows OS in terms of the layout and design. You can download this launcher for people who are new to the world of android, so that the learning experience would be less intimidating. The launcher also has an SOS option to call for help in emergency cases. With the help of the big launcher, a user can transition from a feature phone to a smartphone without much hassle. This launcher is also good for the eyes as its big apps and large text do not cause much strain on the eye even when using for a long period of time.
[custombutton url="https://play.google.com/store/apps/details?id=name.kunes.android.launcher.demo&hl=en_US" target="_blank" text="Download"]
Google Now Launcher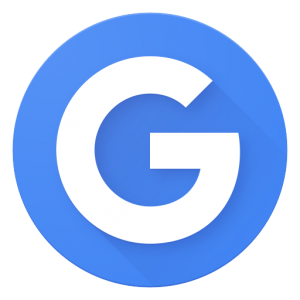 The Google Now launcher is for the vanilla android experience lovers. The app is developed by Google itself so you need not worry about ads. As the app is developed by Google, things like RAM optimization and interface fluidity are maintained. The launcher also has an app drawer unlike many UIs of Chinese phones. If your phone has a custom skin, to experience the truest android experience, you need to have a look at the google now launcher. The only disadvantage of this launcher is the lack of customization options, but in our opinion, that limitation can be easily overlooked by the fact that you get a vanilla experience and an app developed by Google rather than some third-party app developer. You can be assured of regular app updates too.
[custombutton url="https://play.google.com/store/apps/details?id=com.google.android.apps.nexuslauncher&hl=en_US" target="_blank" text="Download"]
Similar Posts: