Mobiles Mobile everywhere. Cell phones today can do wonders, what a man cannot do, phones can do. Cell phone binds us like the handcuff. They make us do almost everything, which we want to and which we don't want to. Like a coin has two sides, cell phone also has also its pros and cons.
In the world of gadgets, OnePlus fashion is trending and especially the special edition model OnePlus6, with rumours that are already swirling. In the month of April, one of the entertainment sites also reported that Marvel was partnering with OnePlus as part of an aggressive marketing campaign to support their upcoming Avengers: Infinity War movie. And a week later a 10-second teaser which was posted on the OnePlus India Facebook page by the creators of the phone that more or less confirmed the rumour. And after the post, the video was promptly taken down, but not that soon before it got to be ripped and re-posted on YouTube.
According to that entertainment site, OnePlus 6 will feature Avengers branding with a unique design and a superhero-themed edition. A similar kind of branding happened last year where OnePlus and Disney (Marvel parent company) collaborated on the limited run of Star Wars and OnePlus 5T phones where exclusive to China, so the expectation of an Avengers model isn't that surprising for the buyers.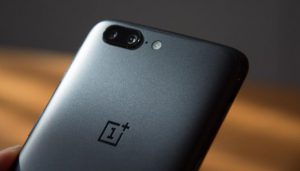 Specifications – One of the specifications which are really cool is that OnePlus 6 will come with a notch. OnePlus also do Campus Tour for workshops and internships, students are also expecting some sessions from OnePlus. People are expecting OnePlus 6 to come with a dual-lens camera and the rumour is that the selfie camera will be of 20 megapixels. The leaked news also says that the battery backup will be a decently large 3,450 mAh, and of course, the screen will be 6.28 inches with a 1080p resolution which is really cool. The pricing gossip is a bit unpredictable at this moment as the random guesses are made that the upcoming device isn't more expensive than its previous model. There was a photo leaked from Chinese site which suggested that OnePlus 6 could have a glass back which indicates that having a glass back could also allow wireless charging.
Storage Capacity is Amazing- This edition will have up to 256GB storage for the apps, photos, and videos and this is pretty amazing as it's twice the storage of Oneplus 5T, which had 128GB.
Base Model Doubles – The base OnePlus 6 could come with is twice the storage of 5T as the base OnePlus 5T had was 64GB, at 128GB. But this is still speculation.
Insane Mobile Processor – This special edition has the most powerful mobile processor and will also have up to 8GB of RAM. That's a crazy amount of RAM for a mobile device. The speed of the mobile will be insane as having this much RAM will likely let you run a marathon with as many apps as you want without even a break or slowing down your phone.
These are few descriptions which not only highlight OnePlus6 but also drives its customer crazy. Nowadays, the World is captured with different gadgets. And in this world of gadgets, Smartphones have made our life better. There are different kinds of gadget with several different specifications. Some have an amazing look, some have special camera feature, some have the latest technology. There is one Smart Phone which has become one of the most preferred Smartphone with stock Android, has an astounding and unbeatable performance, and also with a value-driven price tag. One Smartphone – One Craze – One Stop – OnePlus6.
Similar Posts: