How Does Snapchat Work?
Snapchat initially focuses on private, person-to-person photo sharing. However, you can also use it for a wide range of tasks. It helps in sending short videos, live video chatting, and messaging.
Snapchat provides a unique feature of creating caricature-like Bitmoji avatars. One can also share a "story" that's broadcasted to all your followers.
Features Of Snapchat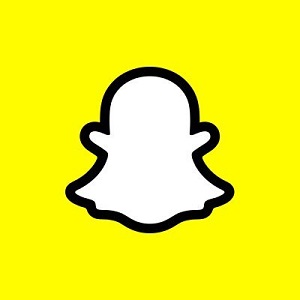 Snapchat even lets you store your data in a private storage area. Some other features include the ability to add filters and AR-based lenses to snaps. You can also show your live location on a world map.
But the main thing to realise about Snapchat is that it just serves as an instant communication through your mobile phone. Before Snapchat came out, social media was almost desktop-based, and it was all about accumulating data.
Snapchat Changed The Way Of Online Communication
Till now, we have seen social-media sites that make you post statuses, tweets, photos, and videos. However, you will have a record of all those things online, so that your friends can comment on them and you can all see them forever.
But, Snapchat has changed that. It changed the way we communicate online. With Snapchat, one can quickly send a photo of self to a friend, and after they open it, it'll disappear forever.
Additional Features
Snapchat provides you with a wide range of filters and lenses. You can use them to capture selfies and pictures. If any of your friends take a screenshot of your snap, you'll immediately get notified.
It also brings out a crazy feature called 'streaks'. Streaks grow as you keep sending snaps to your friends every day. If you or your friend fail to send a snap in 24 hours, then your streak gets lost.
Trophy Case
Snapchat will notify you when you earn a new trophy. Just tapping that notification will take you to your trophy case, which holds all the trophies for milestones you've achieved as a Snapchat user.
One can make these trophies by sending a snap with a filter to sending 50 snaps with five or more pen colours. Trophies encourage user interaction and content creation.
Privacy And Security
Snapchat ensures users' privacy and security. It enables you to block anyone whom you don't wish to have. The blocked person will not be able to reach you in any other way.
How To Block Someone On Snapchat?
However, blocking someone on Snapchat takes less than a minute. The process is as follows:
First, you need to open the Snapchat application on your phone. The blocking option is only possible by the Snapchat application and not by a website.
You will find a drop-down menu on the lower right corner of the screen in the Snapchat application. When you click on this button, it opens a list of friends.
Scroll through the list of friends so that you can find and select the person you want to block.
Click on the name of a friend you wish to block. Then it shows you three options. The third option is "Block", no matter if it's on iOS or Android devices. Click the Block button to block the person.
Now, get back to your friend list. You will see that the person which you have blocked has a big red LOCKED icon above his/her name.
How To Unblock someone On Snapchat?
However, if you've blocked someone on Snapchat but have now changed your mind, you can easily unblock them. You can start interacting with each other through the app.
Blocking someone on Snapchat hides their accounts from you. So you can't simply search for their names to find and unblock them. Instead, you need to go into your account settings to access your list of blocked users.
Process To Unblock Someone On Snapchat
First, open the Snapchat app.
Then tap your user or Bitmoji icon in the top left corner of the screen.
After that, tap the gear icon in the top right to access Settings.
Then scroll down to the Account Actions section and select Blocked. A list of blocked usernames will appear on the next tab.
Then click the X that appears to the right of the username of the person you want to unblock.
Snapchat prompts you to confirm it. Select Yes if you would like to unblock this person.
Finally, once you've unblocked someone, the username disappears from your blocked llist. You can then search for the username to find it again.
Re-adding The Person:
Once you put a person in your blocked list, you will lose his/her contact from your friends' list. So, after unblocking, you might need to re-add the person as a friend.
To do this, simply type the username into the search field at the top. Then tap +Add to the right of the profile picture and username. Your friend also needs to re-add you to their friends' list, depending on their privacy settings.
So, this is how you can block or unblock a person on Snapchat. We hope this article guided you in the process.
Similar Posts: