The first thing that we get to see when we open our instagram handles or facebook ids are memes, memes and memes. Many of you might think that there is a lot of technicality required for making such memes or animation characters. But the truth is that the technology has become so easy and advanced these days that even a layman can use it easily.
Animation can be done as a professional for making money or as a hobby. But you don't have to be an adobe or canva expert for creating animations, but it can be done simply from your android or iOS phones as well. You can edit your own picture and convert it into animated one or simply design your animation from the scratch.
List of 10 Animation apps for Android that we would recommend
Below we have given list of animation apps for android, which will definitely help you fulfill your needs.
1. Toontastic 3D
It is a great application from where you can draw, animate and narrate swashbuckling adventures, breaking news stories, science reports or your own wacky ideas. This application can be used by future authors, directors, musicians, inventors and everyone else who want to convert their brilliant ideas into 3D cartoons.
It is basically an application from google whose aim is to give storytellers of all ages a megaphone to share their creativity with world. The things you can make from this are epic capers, historical films, mysteries, social lessons, cooking shows, silent films, school reports, fan fiction, family flicks, buddy films, sci-fi, documentaries and memes.
This app can work well on iOS and android, can work offline, has no in-app purchases and is easy to export.
2. FlipaClip
If you want to explore your childhood days, then FlipaClip is the best application for your iOS and android smartphones and PC. The best part is that it resembles an old-school flipbook. However there are some cool animations in addition to the flipbook. However, some missing features such as adding music to your drawing will be added soon by the developers.
This application also supports the pressure sensitive pen such as s-pen. A small tutorial appears on the screen before you start with it to understand this app in a better way.
3. Animation Desk
It is an intuitive drawing app for students and teachers. It consists of high quality Brushes. It has a feature of importing videos as a new project and working on them. It can be used on iOS, Mac, Android and windows.
It also consists of Animation Desk x Creativity 365 which you can buy that consists of entire collection of Kdan Creative App Series, premium services and 1TB cloud storage. Its approximate price is of 4.99$ per month.
4. PicsArt Animator
This application involves creating animations with stickers and frame-by-frame drawing tools. It has been also awarded with 'Most Entertaining' Google Play's best apps of 2017.
You can make cartoon videos, animated GIFs and funny doodles in a few simple steps with no advances skills required. The best thing is it is 100% free and it is without adds. It can used on Android and iOS.
5. Animate Me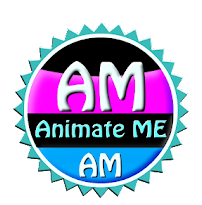 You can create 3D animations of cartoons in a simple manner on your tablet or phone through this application. Animations can be uploaded to YouTube, facebook or twitter directly from the Everyplay feature of this app to share it with friends and family. It can be used on PC, iOS and Android.
6. Stop Motion Studio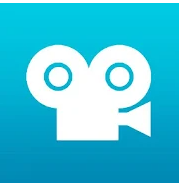 It is the easiest app to get you into stop motion moviemaking. This app consists of lots of features like frame-by-frame editor, the never get lost timeline and the sound editor. It create beautiful movies and it captures like a pro.
It consists of powerful built-in layer-based image editor and you can share your creations directly via YouTube with your family and friends.
This app also consists of some in-app purchases which will beautify your creations. It is available for iPhone, iPad and macOS as well as Android and Windows.
7.   StickDraw Animator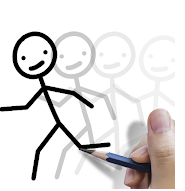 It is a stop-motion animation maker app. Its super easy to use. Draw with your fingers, move from one frame to another. Save and your animation is up and running within seconds.
Stick draw is great for animating your stick figure/ stick person drawings or creating stop-motion animations. It can be installed on Windows, iOS or Android.
8. Gffy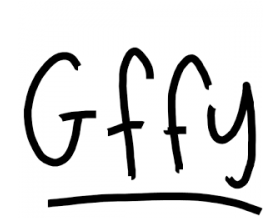 It turns your handwriting notes and sketches into a short animation easily. You can easily share your animations on your favorite messaging platforms like Hangouts or Messenger directly from it.
Some simple tutorials are also given on YouTube by this app to learn the best with Gffy. You can create flipbook style animation with it with no extra cost. The best thing is that it is ad-free.
9. Animatic
It is the best way to create hand drawn animations. It comes with right set of tools and features such as advanced onion skinning, repeat frames, higher framerate. You can send your animations directly to Adobe Photoshop CC, or upload them to creative cloud files. It supports iOS and Android.
10. Animoto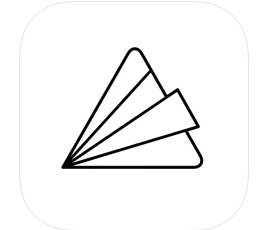 This application is forever free and video making is easy from it. You can create impressive videos in minutes with Animoto's drag-and-drop video maker. No video editing experience is necessary for it. It contains beautiful, versatile video templates to use for professional use.
Conclusion
So, finally we can see that animation is so simple and can be done with your android or iOS phones. No heavy softwares or printers and tools are required for this simple thing. Except for the phone, you will only require some creativity, time and a will to do things and creating happiness and smiles around you.
For more such cool videos, you can tune in to our website.
Similar Posts: