In this developing world, our day won't end with hearing at least one song. This music has a special impact on us. Some may love to hear music through headphones and some may like to hear it in other effective ways. If you are not satisfied with your Android or iPhone sound impact, you can employ different ways to enjoy it. In this article I am going to suggest the 'Best android docking station speakers'. That really makes your music to inbox your expectations. Let's have a look and choose one which suits both your expectations and your money.
Unbox your sound impacts
1. Earthquake sound IQ52B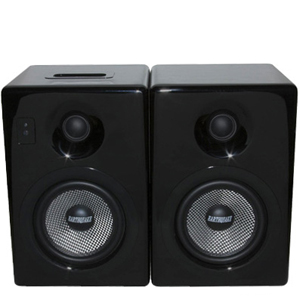 This creates a marvelous outcoming sound and is specially engineered to produce major effects which features a multitude of inputs and outputs- from a 30-pin dock to an S-video port and even a subwoofer output. The unique and notable thing is this allowing your numerous devices to be integrated into a complete audio-visual solution. Earthquake sounds have been designed the system as one active speaker, containing a 200W class power amp- powering a second passive speaker via the included speaker cables.
You can expand it via sub out and you have the option to simply use the powered speaker to use it on its own. This is a portable device for parties, dancing and much more with a loud impact of sound.
2. JBL Onbeat venue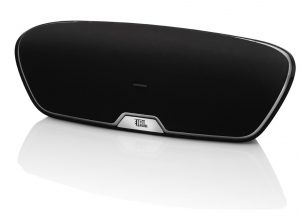 In the current era of wireless-only speakers, if you want to dock your 30-pin iOS device, the onbeat venue is perhaps the best speaker dock in terms of value. It can produce a great impact on high volumes and can deliver an intelligent sound clarity and consistent low end. There is no remote control provided and you have to use a special app to control this system. But, I would suggest this speaker to those who really love larger sounds.
[custombutton url="https://www.amazon.com/JBL-Beat-Venue-Bluetooth-Wireless/dp/B0098FAH7O" target="_blank" text="Buy Now @$159″]
3. Bose sound dock III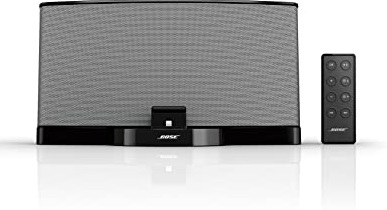 This Bose software is well known and famous among the dock speaker industries. If you ever used boss systems you may have experienced the clear cut sound impacts with good bass. By the development in their system they brought this new device which is no lesser in quality as those in mini speakers of Boss. Non-lightning devices can be connected via the auxiliary 3.5mm input at the back and it is controlled by the included RF Bose remote.
[custombutton url="https://www.amazon.com/Bose-SoundDock-Digital-Lightning-Connector/dp/B00ALWIV12″ target="_blank" text="Buy Now @$148″]
4. Sony RDPT50IPN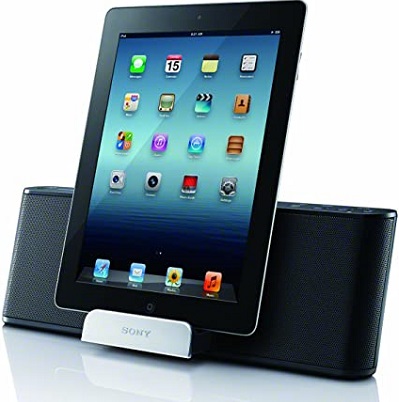 Sometimes we want to listen to melody songs to relax. But the thing is, usual heavy sound delivering systems may fail in delivering such smooth sounds with light bass and less frequency. This system is the most suitable one if you want to hear songs while relaxing yourself after a heavy work or while cooking or welcoming guests at events. If you are searching for such a speaker congrats you find it. This system also accepts external audio through a mini jack. There is no Bluetooth or remote control, this can be controlled through WIFI.
[custombutton url="https://www.amazon.com/Sony-RDPT50IPN-Lightning-Portable-Speaker/dp/B00BQ4HRL4″ target="_blank" text="Buy Now @Amazon"]
5. Anker Soundcore Wakey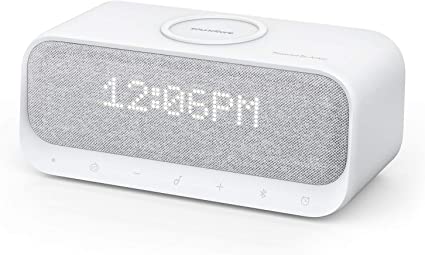 This is also a notable device which also has its unique features. This system provides you a clear display, full QI wireless charging and a simple set of controls that make setup and operation a breeze. It's also surprisingly loud, meaning it can pull double duty elsewhere in your house. It emphasises volume over clarity. 
[custombutton url="https://www.amazon.com/Soundcore-Bluetooth-Speakers-Anker-Wireless/dp/B07NNR1JH5″ target="_blank" text="Buy Now @Amazon"]
6. Inateck Bluetooth 4.0 portable speaker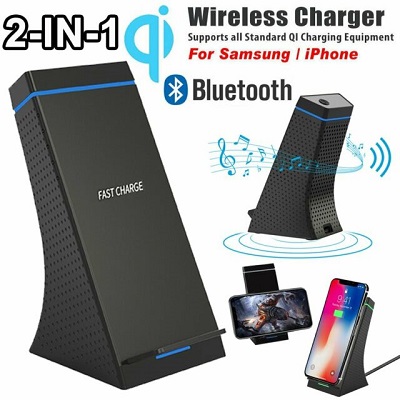 This system best suits you if you are looking for an impressive speaker dock under a tight budget. It can be recharged again and again. It has compact size, hence it can be carried without facing any troubles. You can connect this system to both Android and iOS devices through Bluetooth connection. In addition it can deliver up to 10watt sound, without any distractions. They included an inbuilt Mic to make the speaker ideal for hands-free calling. 
7. iLuv iMM377BLK Mobiair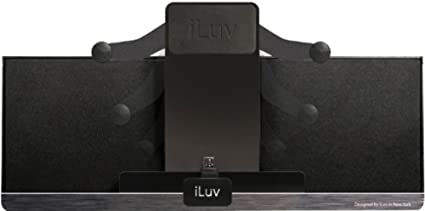 If you want your dock to be perfect in both structure and function you should use this dock system. This is a compact device making it easy to carry a dock. It is compatible with wide ranges of devices. It can provide intelligent sound quality. It can be connected via Bluetooth and further it is rechargeable. 
[custombutton url="https://www.amazon.com/iLuv-iMM377BLK-Bluetooth-Smartphones-Micro-USB/dp/B00703BOV4″ target="_blank" text="Buy Now @$129″]
8. Azpen D100 wireless charging station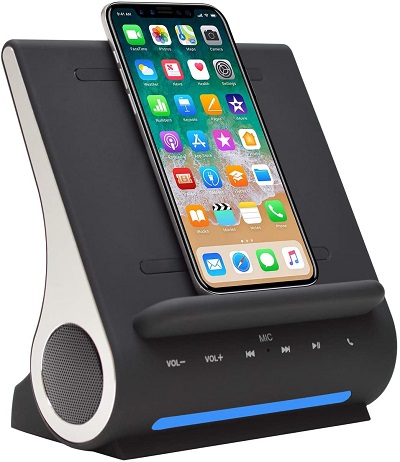 This unique stylish device comes with a wireless Qi charging station to offer you a quick charging solution while enjoying your favorite music. This is a portable mini dock that intelligently supports your Android and iOS device and can deliver clear cut audio frequency without any distractions. The only negative is, it doesn't have any better bass.
[custombutton url="https://www.amazon.com/Azpen-Wireless-Bluetooth-Speakers-Qi-Certified/dp/B074BG7L28″ target="_blank" text="Buy Now @$68″]
9. Philips Fidelio AS351 Android speaker dock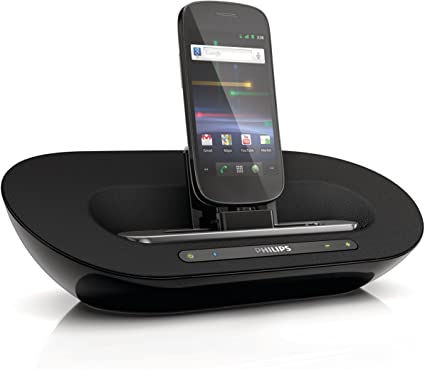 Philips is the one of the best leading manufacturers of electronic accessories. This dock speaker boasts of two inbuilt speakers that can deliver clear cut sounds at 10watts. It also has precisely tuned bass pipes for tight and deep bass reproduction. The negative is, it doesn't have rechargeable battery and MO mute options.
[custombutton url="https://www.amazon.com/Philips-AS351-37-Discontinued-Manufacturer/dp/B005HY4UPK" target="_blank" text="Buy Now @$69″]
Final words
As far I gave all the best reviewed speakers to you. You can choose the best one according to your needs which satisfies both your quality of sound and money. Write your valuable reviews as comments. 
Similar Posts: