Have you ever had the fantasy of capturing zombies and running a drive-thru that creates delicious recipes from these captured zombies? I'm sure most of you haven't had that fantasy but the world 7.8 billion people so surely, there will be a few people out there with this dream. Anyway, even if you haven't had this dream, there is a game on the Google Playstore that uses this concept. And it is definitely quite entertaining. 
Zombie Catchers is a game that came out in 2014 and has had over 50,000,000 downloads since its inception. It has become so big that it's in the Top 10 games in over 90 countries and in the Top 5 action games in over 100 countries! So, let's go through the features of this game. 
Zombie Catchers features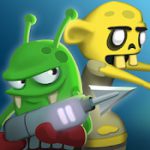 | | |
| --- | --- |
| Title | Zombie Catchers MOD APK |
| Size | 60MB |
| Platform | Android |
| Publisher | Two Men and Dog |
| Rating | 4.4 |
| Playstore Link | Download here |
Graphics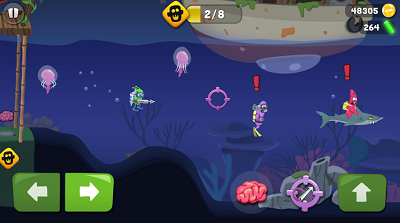 The graphics used in the games are very cartoon like and cushions the disgusting parts of the game like the zombie juice and even though this is a zombie game, you would think it's scary when in reality it's far from a horror game thanks to the graphics. But overall, the cartoonish visuals used are pretty attractive, eye catching and cute. 
Objective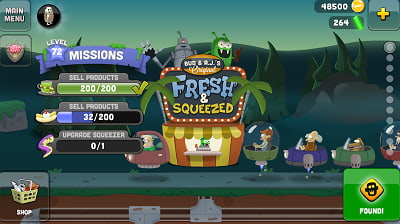 The objective of the game is to capture zombies that have infested planet earth with the help two talented business tycoons, an alien named A.J. and a robot named Bud. After capturing these zombies, you need to create delicious and satisfying drinks using these zombies and sell them at a drive-thru to different customers and earn profits. It is pretty interesting if you ask me. 
Gameplay
Your character has a spear gun that you use to capture zombies. The gun shoots out a spear at a distance and penetrates the zombies. After a zombie gets captured, it gets contained within a cage that is carried by a drone. Each level or land gives you a minimum number of zombies to collect in order to complete the level. After that, you head back to base where these zombies are then placed within a machine known as the 'SQUEEZE-O-MATIC' where they are mixed to create a delicious smoothie called 'Freshly Squeezed Goodies' that you sell to earn in-game money. 
Zombies and Creatures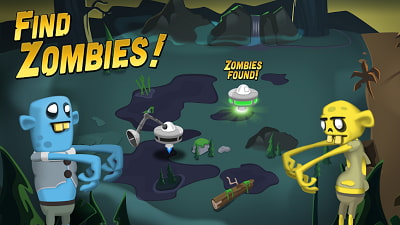 There are different kinds of zombies within the game. Each zombie has their own quirks and characteristics. Some of the zombies are quite aggressive, they carry weapons and are ready to attack as soon as they see you. Some of them are harmless and hide in the swamp while you're on the hunt and the only way to bring them out in the open is by using a bait. What better bait to use than brains? Everyone knows zombies loves brains. After they've got their eyes on the brains, they come out of their hiding spots and this is when you have to strike. You need to time yourself properly when capturing these kinds of zombies because when see you they begin to panic and run away from you back into their hiding spots. Some zombies even come with armor, so you need continually upgrade your weapons as well to make your hunt easier. Each territory even has boss battles. Again, each Zombie Boss has their own characteristics, so you need to strategize and play accordingly. After you defeat a Zombie Boss, the next territory is unlocked. 
Furthermore, there are pesky little creatures in the game like bats and snakes that hinder your hunting session by stunning you. It can get quite annoying. But the good thing is that they do not harm you. 
Equipment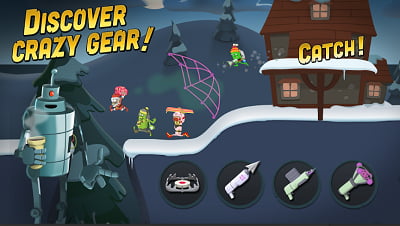 You can use the coins that you earn within each level to purchase new weapons and you can even upgrade the old ones. There is wide range of weapons to choose from. There are two weapon categories and they are Primary Weapons and Secondary Weapon. Secondary Weapons are much more diverse in terms of features when compared to primary weapons. As you progress through the game, the levels become more difficult and you need to make sure that your arsenal is fresh. Otherwise, completing a level can become very challenging. 
In-Game Currency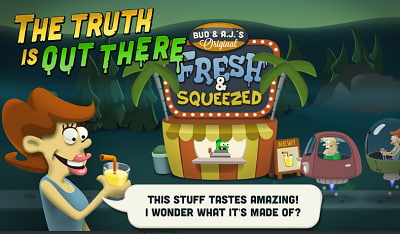 The currency used in this game are Gold coins and Plutonium that can be used to upgrade weapons, upgrade the 'SQUEEZE-O-MATIC' and speed up the process of making the smoothie. 
With the MOD APK, you get unlimited money and plutonium that increase the rate at which you develop your and expand your business. 
Steps to download Zombie Catchers MOD APK with download link
Click download and wait for Zombie Catchers Mod APK to download
[custombutton url="https://www.techholicz.com/download-mod-apk/" target="_blank" text="Download Zombie Catchers MOD Apk"]
This downloaded file can be saved on either your phone's memory or your SD card.

Install the APK file in your device by allowing Unknown Application Permission first.

The previous step is required for installing third-party applications without any issue. 

After that, go back to the download folder, open the Zombie Catchers mod apk and enjoy. 
Conclusion
So, if you want to kill zombies and be a businessman at the same time and become the ultimate business tycoon and zombie hunter then waste no minute and download this game. Enjoy!
Similar Posts: