Do you want to impress a bunch of people at work with a wonderful plan in your mind and you don't know how to write such a complex plan on the board? Don't panic. You can do it with the help of flowchart software. The virtual blueprint in your mind can be effectively brought into reality using many flowchart drawing software tools which are available for free!
What is a flowchart?
For those who have not heard about flowcharts, the flowchart is a wonderful way of pictorial representation of different steps involved in the workflow of solving any kind of problem which is ordered in a proper sequence to simplify the criticality of the issue. In flowcharts, we use different geometric shapes and connect them with the arrows.
List of 10 free tools
I have compiled a list of free Flowchart creating tools to take a quick look and make the best use of them.
1. Google Drawings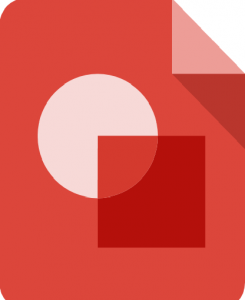 Easy drag and drop of different contents and add the text in few minutes.
Real time support and also can design offline.
Flowcharts can be saved in the SVG,PDF,JPEG or PNG formats.
Works with Google Chrome, firefox, safari and IE8+.
2.Diagram Ring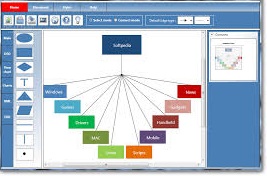 Colourful flowcharts, pie charts, UMLs can be created.
45 different predefined symbols along with 15 predefined styles.
Flowcharts can be converted into JPEG format.
Small sized software(1MB).
Works with Windows XP/7/Vista.
You can visit http://diagramring.codeplex.com/
3.Giffy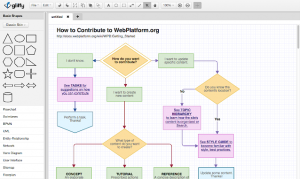 Flowcharts, floor plans, site maps and SWOT Analysis supported.
URL of flowchart can be shared.
Drag and drop to create beautiful flowcharts.
Themes/templates are available.
Initially 5 diagrams are free. Later, price starts with $3.99
4.Creately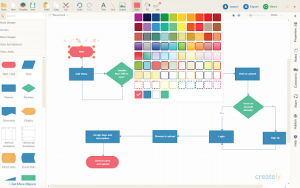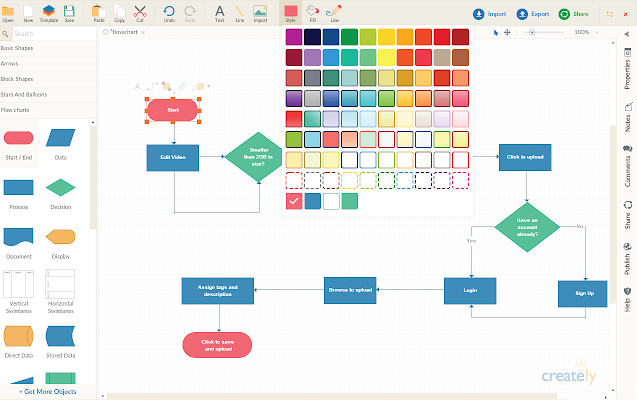 Can work offline or online.
Drag and drop of the desired elements to create flowcharts.
Can manage UI mockups, infographics and more.
Real-time collaboration and enterprise-level security available.
Available free for first 5 diagrams and later on $5 charge per month.
Visit http://creately.com/
5. LucidChart

Can create flowcharts, UML diagrams, mock websites, Android apps.
Integration with Google Apps help to open Visio documents also.
Flowcharts can be saved in PDFs, JPEG and PNG formats also.
It is free for 60 objects up to 25MB and later basic plan starts with $3.3 per month.
6.Grapholite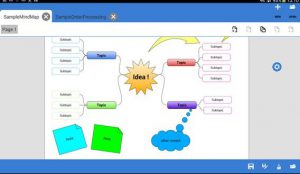 Complex flowcharts can be created in seconds.
Office designs, organizational charts, venn charts, floor plans, network layouts, mind maps can also be created.
Works well on Windows smartphones, PCs, Androids and iOS devices.
Free for unlimited time, but no data saving. Initial price $9.99.
Works with Windows 8/ 8.1/ 10, RT systems, desktop.
Visit https://grapholite.com/
7. Flowchart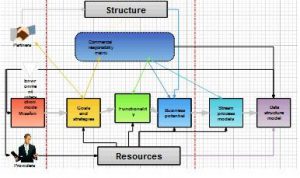 Solely used to create flowcharts.
Very simple and allows team collaboration in real time.
Works with all popular browsers and operating systems.
Can save the final flowcharts in PNG or ODF formats.
Free till it is in BETA version.
Visit http://flowchart.com/
8. Microsoft Visio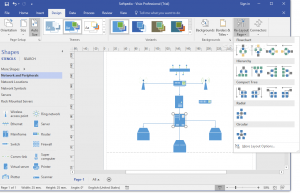 Part of MS Office family
Can create flowcharts, organizational charts, website wireframes, UML designs
Cannot be used in real time
Works on only windows
Available for trial for 30 days
9. Calligra Flow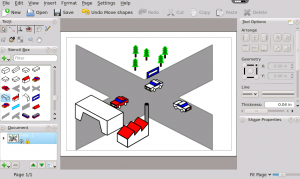 Complete graphic editor and is part of calligra suite.
Is similar to Microsoft Visio interface.
Free
Works with Windows, Mac OS, Linux
10. Dia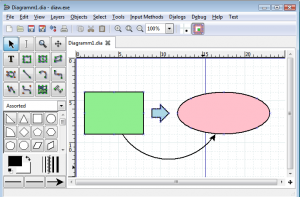 Can construct flowcharts, UML diagrams, Network diagrams
Flowcharts can be created in multiple tabs at the same time.
Flowcharts can be saved in XFIG, PNG, EPS, WMF or SVG formats.
Free
Works with Windows 10/8.1/ 8/ 7/Vista/ XP, Linux and Mac OS X
Similar Posts: