With this second wave of covid 19, almost all your schools and colleges have been shut and it often seems students and even office going employees are loving it, even though it has significantly impacted business procedures which we are not going to judge. One good thing it has done is that it has significantly reduced paper waste across all sectors of life. Assignments, office working papers, test papers everything has been transformed into a more digital component.
There are digital assignments, electronic sheets and the most preferred digital document is primarily PDF. This reason has piqued the interests of individuals working with PDFs. Hence, everyone deserves to know which PDF application they should be using, to execute all the tasks given more and more smoothly. We would suggest the following list:
1. Adobe Acrobat Pro DC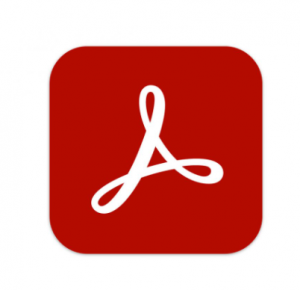 Developer: Adobe
Available for: Windows, Mac
Free version: No
According to a survey adobe acrobat PDF editor is the best PDF editor in both IOS Platform as well as the most popular windows platform. Though this is very similar to the Adobe Acrobat Standard DC it should not be confused with it as the standard version is a bit cheaper and lacks multiple pro features and also exclusively for windows.
Acrobat Pro is the most reliable when it comes to accurately produce a copy of the original content in PDF format. The most problematic situation arises when converting to pdf from word format or vice versa and will understand what we mean. Furthermore, it is far easier to sign documents electronically via a electronic signature and among other benefits it also helps collaborators and users to add comments which boosts its popularity
2. Xodo PDF Reader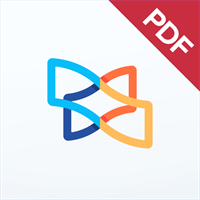 Developer: Xodo
Available for: Android, iOS, Windows, Chrome, web
Free version: Yes
It is very simple: Xodo PDF Reader is not only one of the best PDF editors for Android, but it's also available on platforms like IOS and Windows, and best part is it's free. So, these are some good reasons for you to download it.
The reason it made to this position on our table is basically because it has a free version which though has limited access gives multiple features. Added to those it has solid editing features and also Auto syncs with cloud applications. However, the one which pulls it down is because it often lags which is generally not seen in case of adobe.
It is primarily optimized for tablets and smart phone uses, however Xodo also finds its use in IOS and Windows, and also works finely on the brotherhood of Chrome app, works with a stylus, and is suitably works with Adobe Acrobat alongside other PDF viewing applications. Thumbnail previews and a list of Recent Files make it significantly easy to find the right document. The night mode feature is also a great one that helps in viewing in low light conditions.
3. PDF-XChange Editor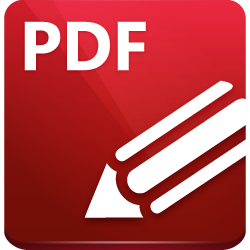 Developer: Tracker Software
Available for: Windows
Free version: Yes
Best thing is that this application is very lean and fast, with a customizable and user-friendly interface added to the benefit of it being free. But the drawback for this one is that its website designing is off putting and with higher price for the premium version.
In additional to being free it offers all the standard features you'd expect, including the abilities to create, view, edit, annotate, and put electronic signs PDF files.
You can make your PDF documents searchable with OCR; convert scans and image files into PDFs; and the recognition feature supports base language packs for English, French, German, and Spanish. Admittedly the website from where you download PDF-XChange Editor from is a bit problematic particularly, design-wise. But the app itself is up-to-date and functions very impressively for a free download.
4. Sejda PDF Editor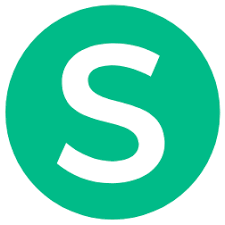 Developer: Sejda
Available for: Windows, macOS, and Linux.
Free version: Yes
Sejda PDF Editor is one of the best pdf editor apps particularly for the reason that it lets you edit pre-existing text in the PDF and also not add their watermark which is useful. Most editors only let you edit the text you add yourself, or they support text editing but then throw watermarks all over the place.
Furthermore, this apps web version is available hence you can totally work on a pdf without any tedious downloads that exhausts your data pack. However, if you want you can surely download the application.
There are also some differences between the online and downloaded versions that you should know about. For example, the desktop edition supports more font types and doesn't let you add PDFs by URL or from online storage services as the online editor does.
And best thing about privacy after iOS is that all uploaded files are automatically deleted from Sejda after two hours.
5. PDFpenPro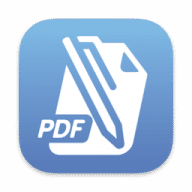 Developer: SmileOnMyMac
Available for: iPhone, iPad
Free version: No
Apple is all about its user's ecosystem. So, a PDF editor would be no good if it only worked well on just one type of apple-device. Thankfully, PDFpenPro performs wonderfully across the all iOS devices, making it both the best PDF editor for iPad and the best PDF editor application for iPhone.
One can swiftly read and search on this application efficiently. And for iPad users, the icing on the cake is that one can work on two windows simultaneously without closing the one before. PDFpenPro will let you sync and share everything via the iCloud and other applications such as Dropbox, Microsoft OneNote and even google drive. You're able to email and or Airdrop your PDFs, with options including password-protection. You can save frequently used stock images, electronic signatures, objects, and text in the PDFpen Library for further reuse. However, its backdrop is that, the latter is not cheap, but there is at least a free trial which provides a relief though not much.
Similar Posts: