Hello Techhoilicians, Hope you having great tech feeds over here, today i came up with Dj software you guys can try, If you guys have craze about, mixing the songs, and create techno fusion music, or if you are producers or a beginner, you have to definitely try DJ with these softwares which I am going to show you below.
So here is the list of best DJ Softwares of 2022
| | |
| --- | --- |
| Sl No | DJ Softwares |
| 1 | Mixxx DJ Mixing software |
| 2 | DJ PRO MIXER |
| 3 | Kramixer |
| 4 | Virtual DJ |
| 5 | UltraMixer DJ Software |
1. Mixxx DJ Mixing software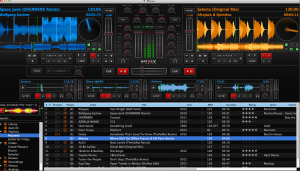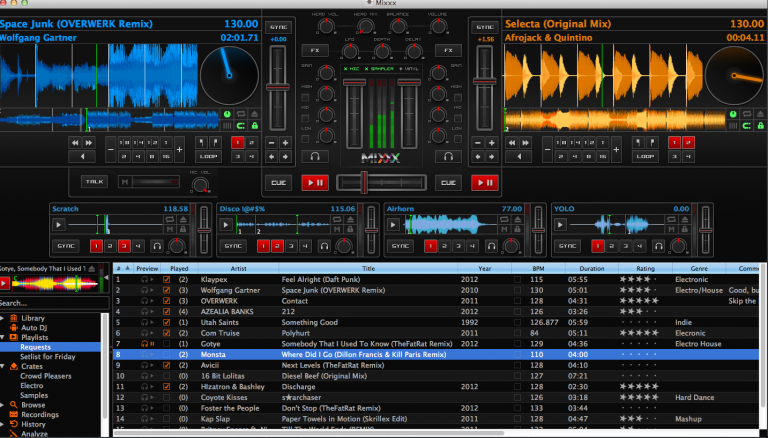 If you are a professional DJ or Beginner Mixxx DJ Mixing app is suitable for all, where you can easily create bass music, house, dubstep, trance, electronic and other music genres. Mixxx is available in most of all multi-level platforms like Mac OS, Windows, and Linux. And using this Mixxx software you can create amazing DJ mixes.
And also the best thing is you don't need an external hardware device to use this DJ software and Mixxx also supports Midi control if you have the external hardware.
And the best thing about Mixxx also has controls for vinyl. Using which you can create different types of real-time effects and you record the music in WAV format as well.
Mixxx DJ Mixing software
Operating system
Windows, macOS, Ubuntu
Developer(s)
RJ Ryan, Owen Williams, Sean Pappalardo
Initial release
2001
2. DJ PRO MIXER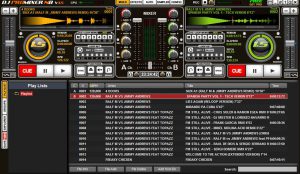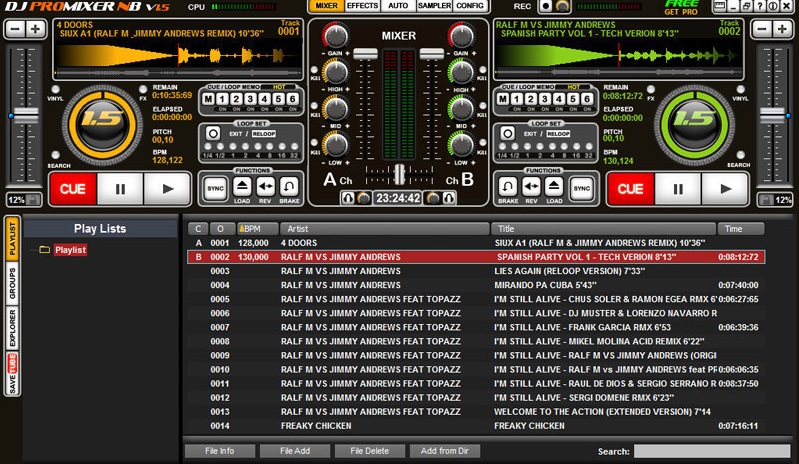 DJ Pro Mixer is a free software it is very compact, reliable and easy to use with the advantages and it doesn't have complicated feature, so it can be used easily, and this software is suitable for beginners, those who want to know basics of DJ since it doesn't have many complicated features. But this is not available in multi-OS platforms, it's only available in Windows OS.
And it is compatible with supporting devices in music processing (80+ midi controller, Pioneer HID – CDJ / XDJ Series integration). DJ Pro Mixer also has effects like Scratch, Effects, Advanced tracklist, AutoMix, Sampler, Auto Loop, and Recording.
DJ PRO MIXER
Operating system
Windows
Developer(s)
Digital Multi Sof
License
Free
3. Kramixer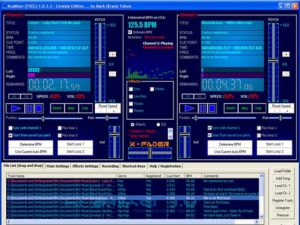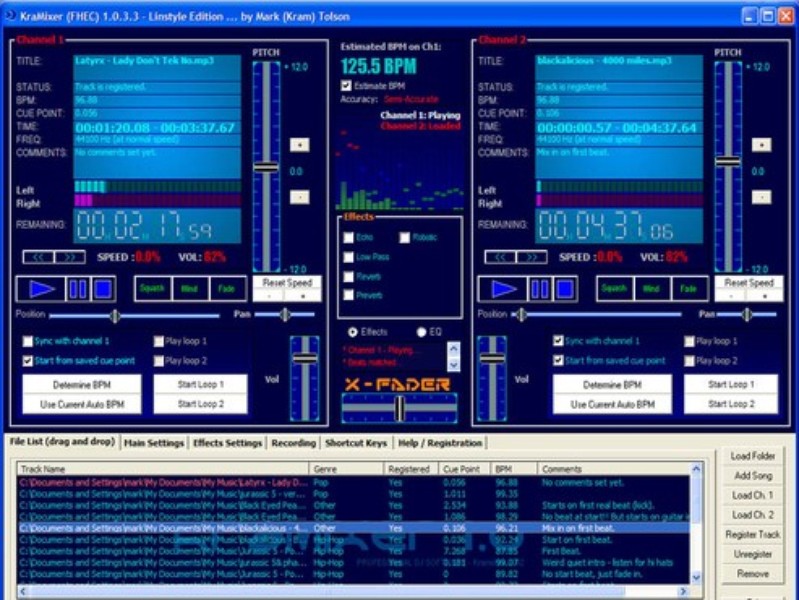 Kramixer is DJ mixing software has a very impressive interface by not reducing the functionality of its own application. Kramixer is a free DJ app that runs on the Windows Operating system. The Kramixer software runs in an already optimized mode that essentially has core features set to pursue that there is wont be any issues.
To get access to a full set of features you need to switch to "full edit mode", so that you can use all kind of effects. Kramixer software has very good real-time effects such as reverb effects, echo, low pass, and even excellent robot effects when applied to vocals. You can also record mixing songs created as MP3 files.
Kramixer
Operating system
Windows
Developer(s)
Kramware
License
Free
4. Virtual DJ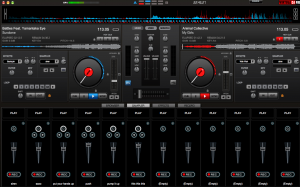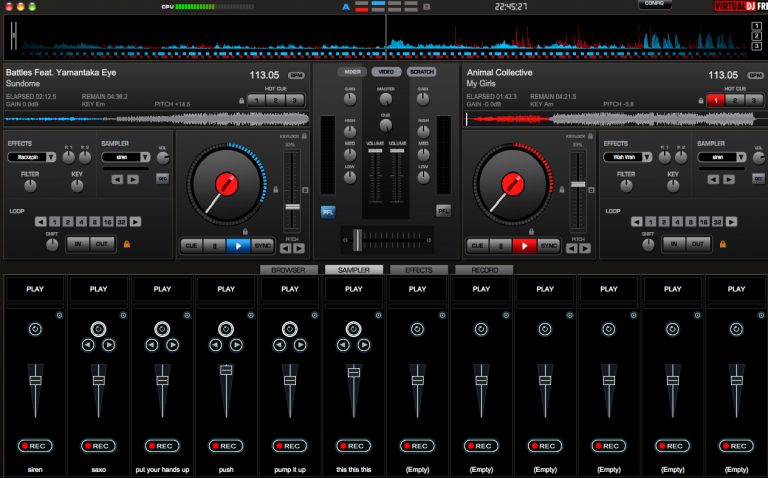 Virtual DJ is software for very beginners, it has lot features like looping, scratch effects beat breaks and many more. Using this software you can create DJ music by mixing audio files that you have and added with various effects available in this software.
If you want to have fun or to learn DJ basics, it is the best software for, Even I have used this software during my teens, it means that it can be used by anyone, You can start playing around with music mixing.
Virtual DJ is very old and popular software used by most of them and small DJ's use this.
Virtual DJ
Operating system
Windows
Developer(s)
Atomix Productions
License
Free
5. UltraMixer DJ Software: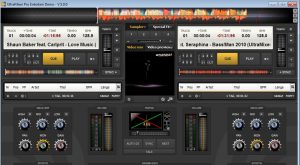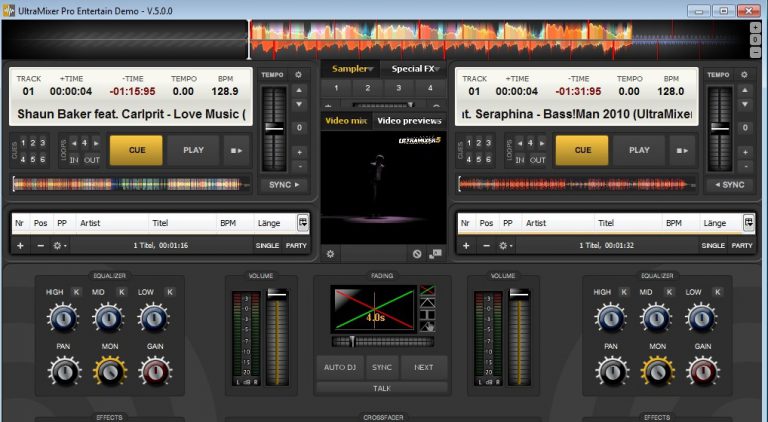 Ultra Mixer is a Virtual Dj application available on Windows, Mac Os, and Linux operating systems, It has the same feature as other basic DJ software has which can be used for free and if you want to access more features you need to pay for it.
UltraMixer gives you everything using what you need to create amazing music mixes like the house, trance, dubstep etc..
If you need access for music mixing application in the Ultra mixer software you must first register by using an email address. This software free version is limited for some features. If you want to access more you need to go to paid version.
UltraMixer DJ Software
Operating system
Windows
Developer(s)
Pro Entertain
License
Free
Conclusion:
All these software are very good for beginners, you can use these softwares in small parties, to mix the songs and all, if you have any other software in your mind or any question regarding this, You can comment down below.

Similar Posts: