What Is A Webcam Software?
We all know that video communication services play an integral part in today's technological world. But just having a high-end camera with an in-built webcam will not be enough for you.
Webcam software enables its users to record a video or stream the video on the Internet. However, video streaming over the Internet requires a lot of bandwidth. So, such streams usually make use of compressed formats.
So, a good camera having the best webcam software will take your experience to the next level.
Let us now take a quick look at the best webcam software for Windows 7/8/10.
1. Logitech Capture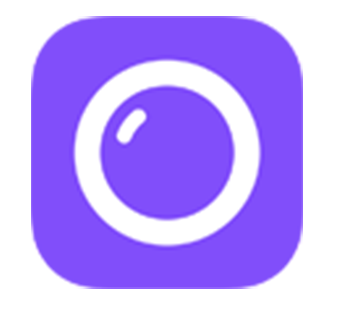 It is previously known as Quickcam Express. The key strengths of this software include its multiple source recording feature and direct streaming app. 
Operating systems:
It works on Windows 10/8/7 for free.
Pros
It is rich in transitions and effects.
It provides Portrait optimization for mobile devices.
Its Capture app offers direct streaming to YouTube.
One can even take passports or still images.
Cons
It is limited to the YouTube channel.
Account registration is compulsory.
2. Cyberlink Youcam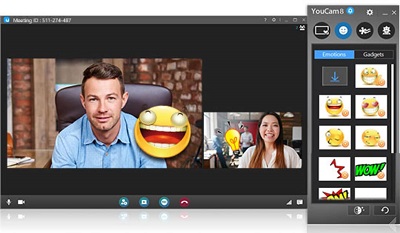 YouCam 7 is almost similar to MyCam. So, if you like the overall functionality of MyCam, you will surely be amazed by YouCam7. 
Operating systems: 
It can be available in free and paid versions on Windows 10/8/1.8/7.
Pros
It includes hundreds of animated emojis.
It is highly recommended for video conferencing services.
It has plenty of interactive, colourful particles and distortions.
It provides the face beautification tool.
Cons
It is only limited to the Windows operating system.
The free plan includes only a few features.
3. ManyCam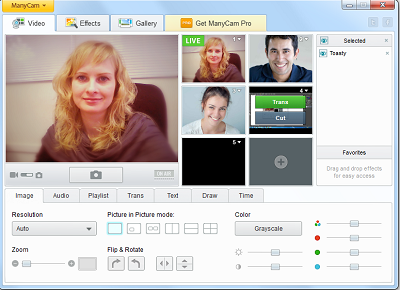 ManyCam provides an extensive list of features and offerings. It is simple and convenient to work with. It can easily integrate with your Game Capture features, Skype account, Facebook, Tumblr and youtube. It can also work as a screencast for your PC screen. 
Operating systems: 
It works on Windows 10/8/7 and macOS. One can use either a free or paid version.
Pros
It can stream 4K videos.
It includes real-time camera control settings.
No watermark even on the free plan.
It provides a screencasting and screen recording feature.
Cons
Its business subscription plans are a bit expensive.
It has no Light enhancement features.
Most features are manual and not automatic.
4. SplitCam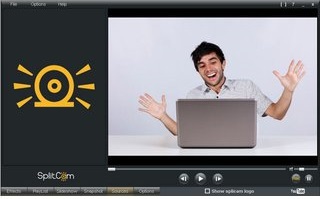 SplitCam supports multiple clients at a time. It also helps you to stream numerous things with your friends on Skype and other platforms. 
Operating systems: 
It is available for free on Windows 10/8/7.
Pros
It has an open and simple interface.
It is integrative with many messaging apps.
It also supports a wide range of resolutions (between 320×180 and 2048×1536).
Cons
It is only applicable to a small number of channels.
Supported file formats not defined.
5. BandiCam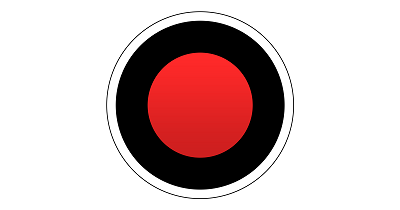 BandiCam is the software, that helps in screen recording, recording your gameplay. It also captures videos from devices like smartphones and PlayStation. 
Operating systems: 
It works on Windows Vista, 10/8/7. It has both free and paid versions.
Pros
It has no hidden features.
It provides widescreen capture.
It can record 2D/3D videos in HD mode.
It can also capture fast-paced videos of up to 144 FPS.
Cons
It is not suitable for beginners.
It cannot be used to live stream videos.
6. NCH – Video Capture Software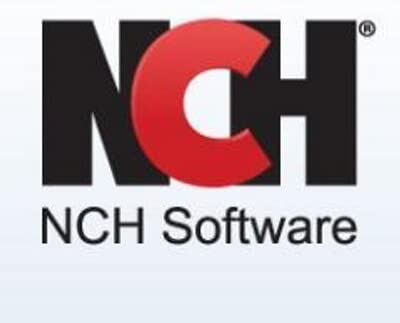 This software has the most diverse functions among all the listed webcam software. However, it helps to record streaming videos, record your computer screen, record from external devices and record from a webcam. 
Operating systems: 
It is available for Windows 10, 8, 8.1, 7, XP, Vista 64 bit and Mac OS X 10.5 and above. One can use a free or paid version as per the need.
Pros
It can record videos for any social media platform.
It supports a wide range of audio and video file formats.
All features are open and easy to use.
It makes the video editing software available to its users.
Cons
It provides only monthly subscriptions for paid plans.
It displays a watermark for the free download.
Difficult to record a full-screen movie.
7. YawCam

YawCam is a free app. However, that does not mean it is less than any high-end paid tool. It offers video streaming, password protection, image snapshot, time-lapse movies, multi-language support, built-in web server, and motion detection.
Operating systems: 
It is available for free on Windows 2000/10/8/7/ Vista and XP.
Pros
It does not display any watermark.
It is easy to use.
It provides a friendly user interface.
Cons
Few transitions and effects.
8. Windows Camera
It is a Microsoft based software. Windows Camera can be used to record videos, take snapshots and shoot videos.
Operating system: 
It is available only for Windows 10. It is free for everyone.
Pros
Simplicity is its main strength.
It supports resolutions above 1080p.
It is very much preferred for photographers.
Cons
It has no built-in virtual webcam.
It requires a camera to support 4K videos.
9. FakeWebcam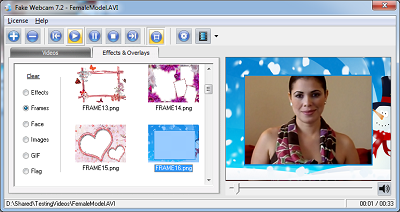 This virtual webcam works just like a real one and is very easy to use. FakeWebcam adds various overlays and effects with the filters it offers.
Operating systems: 
It can work on Windows 7/8/10 on both 32 and 64-bit system. This software is available for free as well as paid.
Pros
It provides free support tools.
It supports all video and audio formats.
It can convert file formats and stream to any channel.
Screen Recorder is also available.
Cons
Major tools are not available in the free version.
10. IP Camera Viewer
IP Camera Viewer supports up to 1800 IP camera modules. It also provides its users with multiple customization options like coverage area, frame rate, orientation, and many more.
Operating systems:
One can use it for free on Windows 10 / 8 / 7 /2012 /Vista and XP.
Pros
It automatically uploads recorded videos and photos to a server.
It is compatible with almost all IP camera models.
Simple and easy to use.
Cons
It has no inbuilt media player.
One cannot adjust the image or video quality.
So far, we have discussed some of the best webcam software for Windows 10/8/7 that you can install right now. We have shortlisted these software based on their ease of usage, versatility, offerings, and UI.
Similar Posts: