The world is evolving rapidly so is the technical world. Technology has become a part of our lives at an inevitable stage and beyond. People get fed up when they are presented with an idea which is even a year old. This might sound silly but it's a fact which every individual or tech geek will accept whole heartedly or rather take pride in. Having said that lets narrow this down to Tech – Gaming. Gaming is a stress buster for some, some call it a passion and for some it's the same as the way every human being intakes oxygen to breathe. The gaming industry is growing at a speed where every other industry falls on its rear mirror. The audience and rate at which it generates revenue is second to none. It wouldn't be wrong if we call as a separate religion altogether.
To all those gaming freaks, we are in 2021. We as individuals are not the same when compared to 2018. We change and we evolve, so does the games and the laptops we use to play and enjoy them. For instance, your previous processor might face some glitches when you run games like, Sekiro – Shadow Die Twice or The Division 2. These are the games which come with their own bargaining and one should have a processor or a laptop which eases the experience for all the obvious reasons. You do not need to scratch your head and sit surfing the internet or for that matter go on asking your friends and colleagues the whereabouts the latest machines in the market. We have got all sorted for you right here, go on reading.
We have churned out the top 10 best gaming laptops you should consider if you are planning to own one with no compromises whatsoever. So here we go…
1. Asus ROG Zephyrus S GX701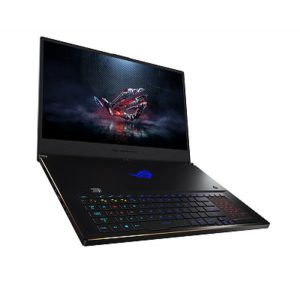 Asus ROG Zephyrus S GX701 is the thinnest laptop created in the business with not compromising the power feature. Where every other brand is fighting over to tackle bring these feature in their arsenal, Asus has just done it with this 0.7 inches laptop. Not only its physical appearance but its processing ability shall blow your mind too. It comes with Intel Coffee Lake Core i7 chip, Nvidia GeForce RTX 2080 Max-Q graphics and 16GB of RAM. Go play any game in this laptop it will only enhance your experience. The RGB lighting feature is a brilliant add on and will stun anybody when looked at it.
2. MSI GS65 Stealth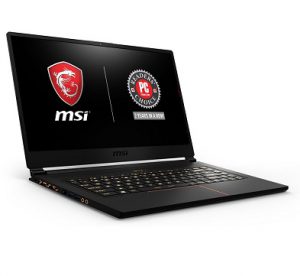 Coming with hardware like Intel Coffee Lake processors and Nvidia GeForce GTX 10-series –invigorated with RTX 20-series graphics at CES – the MSI GS65 Stealth is all power. You can play any game it refuses to slow down. It becomes portable due to its hushed design with 0.69 inches of thickness. This husky set up is one of the most demanded laptops in the market right now. And why not, this monster of a gaming laptop is jostled with a lot of power in an urbane package.
3. Razer Blade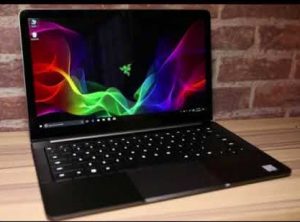 Razer Blade is known for its powerful elements, stunning display quality and refined body. With all this it has added a new advantage to it in this 2019 model with Nvidia GeForce RTX 2080 that's a humongous power generation for a laptop which merely feels heavy and thin. Adding more to your excitement there's GPU horsepower awaits you. This might make you shell out those extra grand but it's all worth the money as you can use it for the future enlargements.
4. Lenovo Legion Y7000P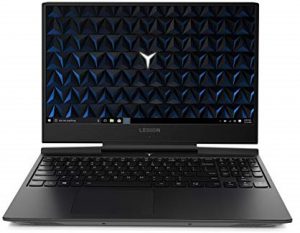 Lenovo Legion Y7000P is a budget-friendly laptop with a lot to offer for its users. This features an Nvidia GeForce GTX 1060 and if you have 1080p 60HZ display, you are good to go with this. For the ones who want an upgraded laptop and also want to save their money this piece is highly recommended for them.
5. MSI GT75 Titan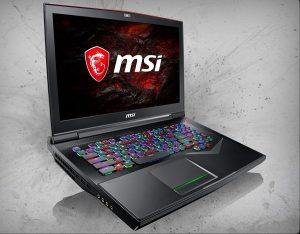 This laptop shall never let you down. Run any game and it enjoys serving you better every given time. It comes with 6-core Intel Coffee Lake processors, full supply of RAM and effective Nvidia Pascal graphics. It's not portable and quite heavy when it comes to describe its physical appearance. But it's a sure shot gamers friend with everything to provide a gamer vouches for.
6. Asus ROG G703GI
Having Nvidia GeForce GTX 1080 this laptop is huge and bulky. For the ones who don't give a damn about the bulkiness or thickness in a gaming laptop this one will suffice all your needs with its insane performance. Its large screen just compliments its magnanimous performing capabilities.
7. Asus ROG Strix GL502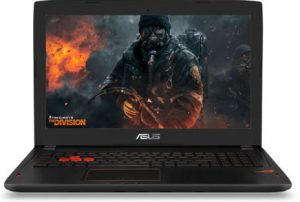 This comes with Nvidia GeForce GTX 1080 and a subdued design. For the ones who prefer gaming in 1080p please have a look at this. The sound system is fabulous, screen compliments the UI very well but the battery life is really less compared to other laptops of its kind.
8. Acer predator Helios 500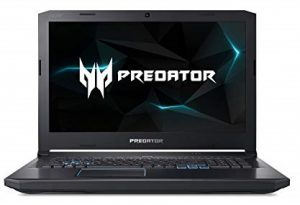 This fat boy comes with Nvidia GeForce GTX 1070 graphics which makes you play any desired game in it. It's not portable at all with inferior speakers and trackpad. This is not for the ones who go looking for thin and elegant chassis in laptops. Apart from that it has got lot to offer.
9. Dell G3 15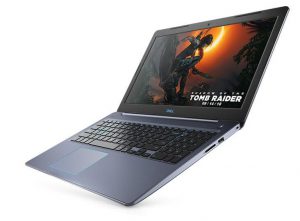 With Nvidia GTX 1060 GPU, Dell G3 15 is an affordable laptop for gaming with 1080p trying to give you every possible outcome. It has got an attractive and aesthetic chassis which draws quite an attention. If you are looking for a gaming laptop and have an eye on your budget too, then you should have a look at this laptop once.
10. Gigabyte Aero 15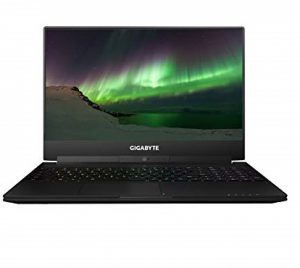 This laptop delivers Nvidia GeForce RTX 2080 and is just 0.74 inch thick making it a light one to handle. Its body is sleek and thin but its processor gets too hot to bear with. This laptop is quite common with the people who are into editing and gaming so their work share gets segregated. If you are one of those then you got to go through this one.
Related Articles:
Similar Posts: