In today's time, it's essential to be aware of the best note taking apps out there. But, why so? Well, thanks to the global pandemic of COVID-19, our education system has turned completely digital. At least for now, it'll continue to be so. The main reason as to why we use note taking apps is that they come handy and can be used from school going students to office or corporate workers.
The chances of losing our notes is minimal. And also, we get additional features by using different note taking apps. So, in today's blog post, we've brought to you the 5 Best Note Taking Apps in the market today. All five of them are great in their performances. Look into each of them and choose the one which best suits your needs.
1. Evernote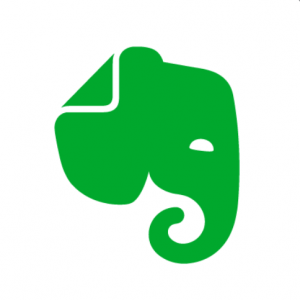 Evernote is a superb note taking app which is cross platform as well. This app is best suitable if you've to process handwritten notes. Also, this app comes in handy to clip articles or blogs from various websites.
Key features:
Evernote easily connects with the productivity tools which you use beforehand.
It has various formatting tools that help one to write what they think in their own way.
Evernote gives you both DOC and PDF search which lets you find any information you want across the web.
Cons:
It's price might be slightly more if a student's budget is to be considered.
You cannot rotate or crop the images in Evernote.
Evernote has no options to take videos or record audio directly with it.
Compatibility:
Evernote is compatible with;
Windows
Browser
Android
Mac
iOS
2. Notion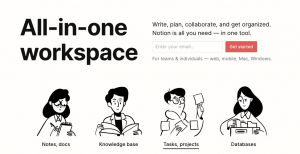 The Notion note making app is another great application for taking down notes and various other such tasks. Notion offers an excellent app which is rather secure and driven with huge databases. It also offers free personal accounts which is a major plus of the app.
Key features:
The nested hierarchical organization of Notion is totally praise worthy.
And it also enhances the overall app usage with its hybrid editor.
Notion provides extremely flexible pages to all its users.
Notion gives powerful tables.
Cons:
One of the major cons of Notion is that it does not provide any offline support. And that somewhat inhibits the performance of this app.
In addition to that, it's block system too hampers it's editor usage.
Compatibility:
Notion is compatible with;
Web
macOS
iOS
Windows
Android
3. Google keep
Google Keep is another great, cross-platform note-taking app which offers a basic application that goes well with many other Google tools.
Key features:
It offers colourful themes and features.
Google Keep is totally user friendly and works very well with all kinds of needs.
It's intuitive application can sync across various devices, almost all of them.
Google Keep comes in a very comfortable way for those who already use Google services.
Cons:
It offers no tags.
Google Keep is not very useful for larger note databases.
Google Keep lacks organization features.
It works well only for those users who use Google/Android services.
Compatibility:
Google Keep is compatible with;
4. Microsoft Onenote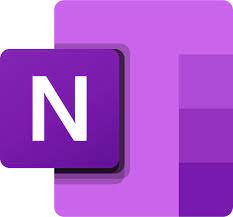 Microsoft Onenote is totally free cross-platform. And this note taking app has successfully placed itself as one of the best apps out there, for task management and taking quality notes.
Key features:
The user interface of Microsoft Onenote is quite simple yet it's thorough and well planned.
It also allows integration with Outlook.
Microsoft Onenote is super versatile and this specific feature makes it a great choice.
Microsoft Onenote allows Cloud syncing, for all your data.
Cons:
There is a lot of room for improvement when it comes to the features.
Microsoft Onenote can innovate itself to be more user friendly.
Microsoft Onenote has some issues at times regarding the syncing feature as at times It does not immediately sync any kind of data, between the cloud and the desktop versions of the app.
Compatibility:
Microsoft Onenote is compatible with;
iOS
Browser
Mac
Android
Windows
5. Slite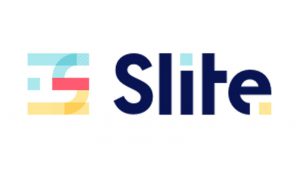 Slite offers one of the greatest features, which is that it provides sufficient storage for students to use in its free version. Also, the Markdown editing experience in Slite is exceptional in quality. It is another good option when considering which app to choose for note taking and other such task management.
Key features:
One of the best features of Slite, which differentiates it from other note taking apps, is it's sincere support team. Not only are they quick, but also seldom fail to provide the much needed support and care to their users.
The formatting features of Slite are advanced and always up-to-date.
The Slite note taking app also integrates smoothly with Slack, Trello and Asana
Cons:
Slite apps require a lot of improvement in text editing.
In addition to that, Slite does not integrate easily with other such tools which are required.
It requires further modifications in its basic interface and editing as well.
Compatibility:
Slite is compatible with;
Android
Android Beta
iOS
Windows
Mac
Browser
Whether it's Evernote or Slite, Notion or Google Keep or Onenote of Microsoft, all these note taking apps are great in their own ways. All of them have their special features and therefore, you can choose the one that is best suited for you. However, one thing is common in all, and that is, all of them provide excellent in-app experiences, which works better for every user out there.
Similar Posts: