Pre-release versions of Windows 11 have long been available for testing, but pre-release and full OS versions may have unknown bugs, compatibility issues, and incomplete features that affect PC performance.
Are you having problems with the latest build of Windows 11? How to return to Windows 10 when Windows 11 preview doesn't work? Then get your PC back to a stable Windows 10. The entire process depends on when your device was upgraded to Windows 11. For example, backup restore settings can help. However, this option is available for the first ten days after the upgrade. Once this period is over, the PC system will automatically delete the previous installation files.
Microsoft has made Windows 11 more modern in functionality and design. However, in Windows 11, you can increase individuality by customizing the look of the OS in different ways to make it entirely to your liking. The easiest way to change the look of Windows 11 is to install a new theme. If you want pre-made stuff, then download articles from the Microsoft Store.
Back to Windows 10 via Settings
Windows 10 is considered the latest generation of Windows, which appeared on July 15, 2015, replacing Windows 8.1. Windows 10 featured a brand new browser from Microsoft, Microsoft Edge.
Windows 10 was designed to take all the multitasking features and the Android operating system and touch functionality. Windows 7 and Windows 8 users could easily upgrade their device to the latest version of Windows 10 for free by taking advantage of a software update.
By the way, Windows 11 makes it easy to customize dozens of settings to change the desktop's appearance with the rest of the elements to get personality and quick updates for your personal computer. Although the customization options are a bit cut down, the user can still change the desktop background by selecting private photos or themes from the Microsoft Store. Switch between dark and light modes and use the user interface on the desktop. Here, you can arrange applications in the Start menu and changes to the taskbar alignment.
To use the Settings app to roll back to Windows 10, follow these steps:
Open Settings.
Click System.
Click on the recovery page.

4. Go to the Restore Settings section of the Previous Windows settings, where you click Go Back. This option may not be available to the user, so you need to use the reinstallation process.

5. Choose any available reason.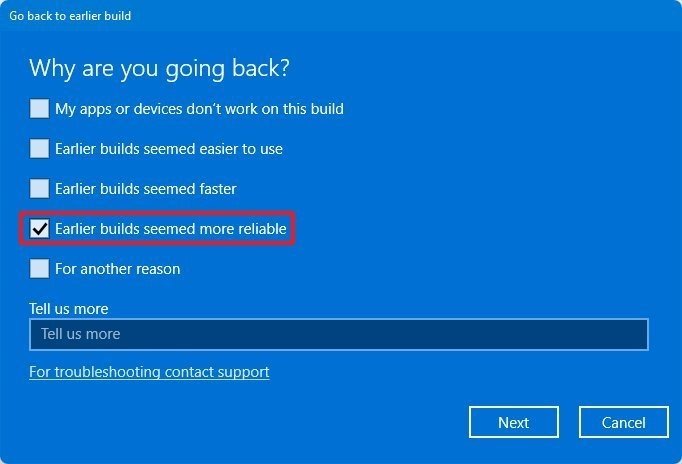 6. Click Next.
7. Select No, thank you.
8. Click Next twice in a row.
9. Click Return to the previous build.
Once the user has completed each of the above steps, the installation will be finished, and the PC system will revert to the previous OS version.
The device does not initially meet the minimum system requirements? Then you will not be able to reinstall future versions of Windows 11. Also, always back up your files to external devices or cloud storage.
Reinstalling as a rollback option to Windows 10
When the new system becomes available to everyone, upgrading from Windows 10 to Windows 11 will happen automatically if compatibility and minimum requirements are met. But if you don't want to wait, try manually downloading Windows 10 and seeing its new features before your eyes.
Has it been more than ten days since you updated Windows 10 to Windows 11 through the Windows Insider Program? Then your PC system has deleted all the files from the past installation. If this happens, then the only way to restore your PC is to reinstall Windows 10:
Open the Windows 10 download page.
Go to Create Windows 10 installation media, where you click Download Tool Now.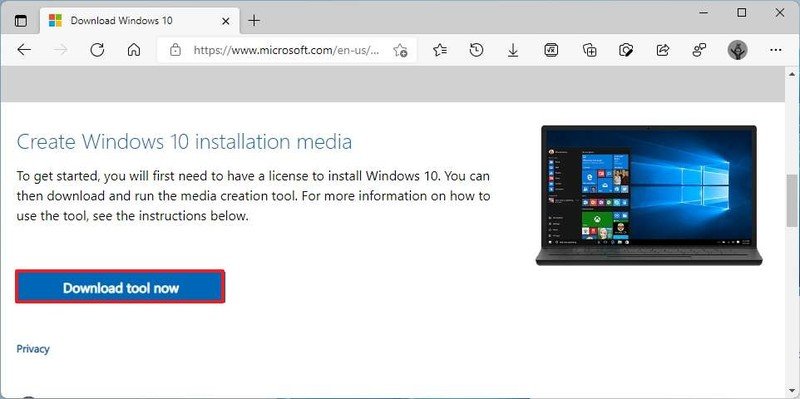 3. Double-click MediaCreationTool21H1.exe to start the installation.
4. Click Accept.
5. Select Update this PC now.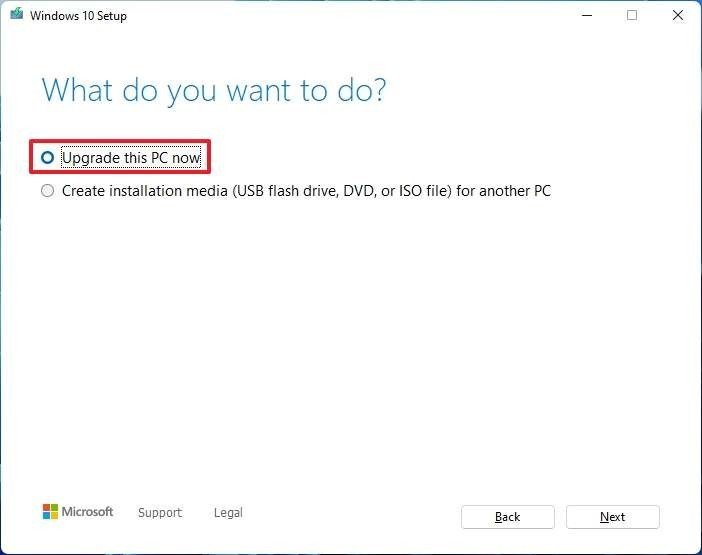 6. Click Next.
7. Click Accept again.
8. Select Nothing, as the user is given the option to do only a clean reinstallation.
9. Click Next.
10. Click Install.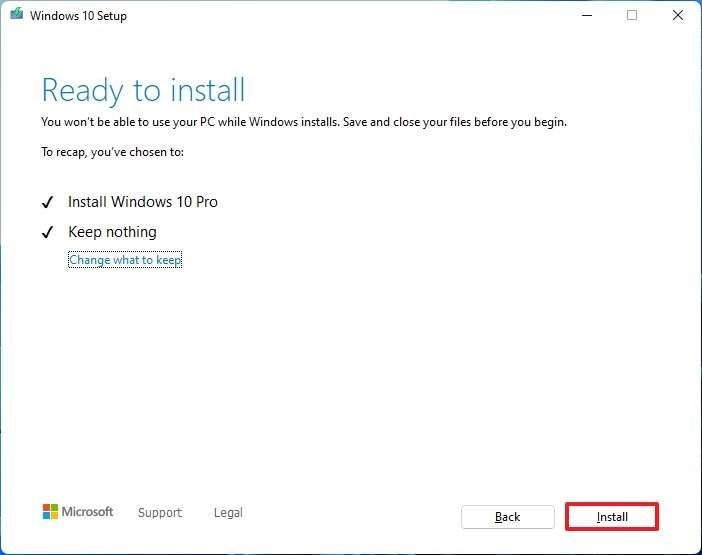 Here, the alternative is a USB stick to start the PC and start a clean installation. The process of reverting to a previous version of Windows automatically deletes all critical files with folders on your computer, so don't forget to make a backup of essential files.
Windows 10 will be restored to the device as a clean installation. The user will go through an out-of-box experience to create a new user account with preference settings through this process. Next, restore personal files from the previously created backup.
Similar Posts: