A router always plays a major role in everyone's life because the growing technology made multiple devices on our home. A Wi-Fi router proves to be a wise addition to your home's wired internet connection which can extend the network connectivity to almost all your devices without messing with wires, while also reducing your dependence on unreliable mobile data connection. In this article I am going to give the tip and best 10 devices, which I picked carefully based on the price and reviews.
Here are the top 10 routers
1. Netgear Nighthawk

It has a powerful 64-bit dual cure 1.8GHz processor with 3 offload processors – next generation processor to handle data intensive applications and for better video streaming, lag-free gaming, surfing and more. It support and works well with Amazon Echo/Alexa.
It is equipped with a next generation 64-bit Dual-core processor that is more efficient than 32-bit processors found in most routers coupled with three offload processors, X6S can handle data intensive applications and provide better video streaming, lag-free gaming, surfing, and more. With Beamforming+ the router & device communicate with each other, so the router can directly beam the WiFi signal to the device which boosts speed, reliability, and range.

2. TP-Link Archer C7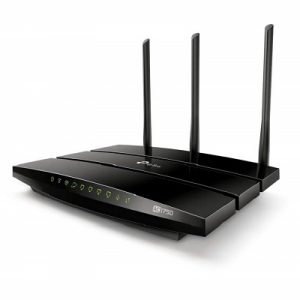 It comes with a three dual band high-performance fixed antennas with a high-powered amplifier ensure the widespread Wi-Fi coverage and provides you  a stable connection. It Keeps your main network secure by creating a separate guest network for visitors and restricts the access time and contents for children devices with parental control.
It's better than many routers that are twice as expensive. This advanced Wi-Fi is designed for high-traffic online activities and can help to run applications at triple the speed of the previous 802.11n standard. It supports IPv6, the next generation of Internet protocol, helping you to future-proof your network.

3. D-link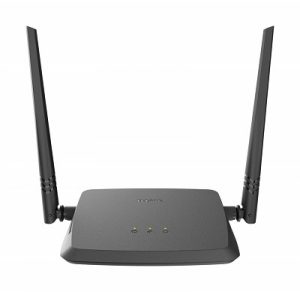 Delivering great wireless performance, network security and coverage, the D-Link Wireless N 300 Router (DIR-615) is ideal for upgrading your existing wireless home network. The DIR-615 supports the latest wireless security features to help prevent unauthorized access, be it from over a wireless network or from the Internet. Support for WPA and WPA2 standards ensure that you will be able to use the best possible encryption, regardless of your client devices.
The D-Link Quick Router Setup Wizard quickly configures your new Wireless N 300 Router to get you up and running in minutes.

4. TP-Link Archer C60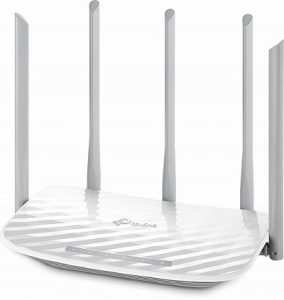 It comes with a three 2.4 GHz antennas and two 5 GHz antennas to create superior Wi-Fi coverage. It has Beamforming technology delivers highly efficient wireless connection.
The Archer C60 provides you with simultaneous dual band Wi-Fi connections. 2.4GHz Band: 3×3 MIMO creates fast and stable Wi-Fi at speeds of 450Mbps, making it perfect for daily applications like sending emails, browsing the web or listening to music. Archer C60's innovative design includes five antennas, three at 2.4GHz and two at 5GHz. These have been arranged alternately to optimize the dual band 802.11ac Wi-Fi, creating a transmission with maximized coverage, minimized interference.

5. D-Link DSL-2730U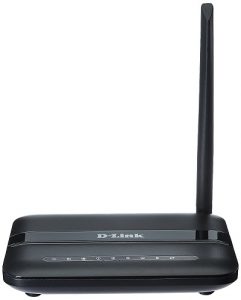 It has a good connectivity in large workspaces with multiple rooms is often an issue with routers and modems. But the D-Link 2730u Router performs exceptionally well in larger spaces.
While working to enhance the security features of their routers, D-link has included a bunch of add-ons to protect your network connection. Apart from a built-in firewall that protects the network from intrusions, it features DoS attack prevention, parental controls, DHCP, static routing and compatibility with most encryption features.

6. Tenda AC10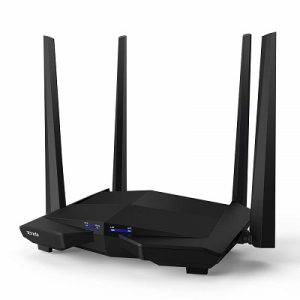 It has four external 5dBi antennas for ultimate Wi-Fi range and multi-device performance. With 1 GHz CPU made with 28 nm process, AC10 manifests excellent capacity on data processing and energy conservation.It allows you to enjoy smooth HD videos and games.
With the generation 802.11ac wave 2.0 standard, AC10 offers a concurrent dual band data rate of as high as 1167 Mbps. Wireless signal boosting technology both on 2.4 GHz and 5 GHz bands broadens your WiFi coverage, and Beamforming+ technology makes WiFi signal of AC10 outstanding behind multiple walls.

7. Netgear R6220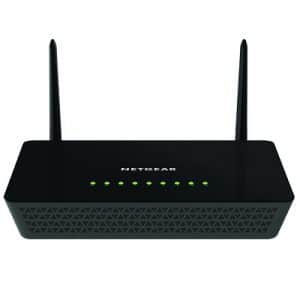 It would be an ideal solution for homes with 8 or more WiFi devices. It keep your many WiFi devices streaming effortlessly with AC WiFi technology that delivers the speed, range, and reliability you need. Avoid wireless interference with simultaneous Dual Bands.
Number of Ethernet Ports for better connectivity is Five.

8. Netgear Nighthawk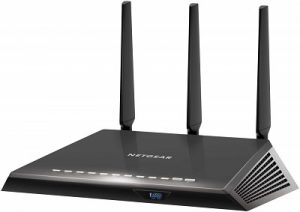 It has the next generation WIFI at gigabyte speed. It would be an ideal source for HD gaming and video.
The Nighthawk AC2600 Smart Wi-Fi Router supports MU-MIMO for simultaneous streaming and delivers extreme speed so you enjoy less lag and less buffering. Get larger Wi-Fi coverage while reducing dead spots with Beamforming, built-in high powered amplifiers and external antennas. It easily setup your home Wi-Fi and access and control your router from anywhere using the Nighthawk App.

9. TP-Link AC5400 Tri Band Gaming Router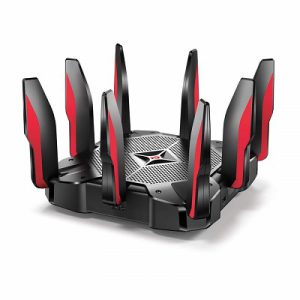 It comes with eight Gigabit Ethernet ports, you can connect PCs, smart TVs and game consoles to fast, wired connection without needing a switch. Get into the action with incredible AC5400 tri-band Wi-Fi speeds over the 2.4 GHz (1000 Mbps) and two 5 GHz bands (2167 Mbps). Three Wi-Fi bands make it easier to streamline your network and stay competitive in the heat of battle. Dedicate one band to gaming traffic while the remaining two deliver high-speed Wi-Fi to the rest of your home. Or enable Smart Connect to have the router zero in on the best Wi-Fi band for every device, intelligently driving them to peak performance.
The Archer C5400X employs MU-MIMO and Airtime Fairness to balance the requests of every device with speed and precision.

10. TOTO LINK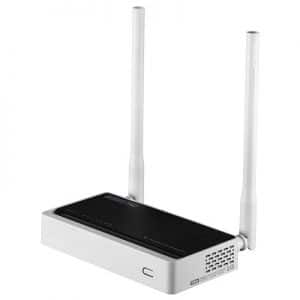 If you are looking for a cheap and best small router, this suits you. It is a 300Mbps Wireless Router.
N300RT is a wireless router which complies with 802.11n standard and delivers up to 300mbps wireless transmission rate. With two high performance antennas, N300RT ensures stable Wi-Fi signal and wide coverage, allowing multiple Wi-Fi devices to share Internet access simultaneously. Besides, it supports the most advanced WPA/WPA2 encryption method to prevent unauthorized access.

Conclusion
I have given all the top routers for you and you have to pick the right one beard on its size, connectivity, price and much more things to be noted. Select the one which suits you. 
Similar Posts: