All yoga lovers, pay attention here! In today's blog post, I've got you some of the best yoga apps which are available for all Android users. But most of those are also available on iOS, so don't worry. These yoga apps are simply fantastic and make themselves as one of the best ways to keep fit in today's busy times.
Keeping yourself fit was never this easy
If you dread the thoughts of hitting a gym to keep fit, then this post is best for you. You don't need equipment or gymming to keep you healthy. Just a few movements a day and there you go as healthy as you want to be. So what are you waiting for? Let's find out what these apps are.
1. Simply Yoga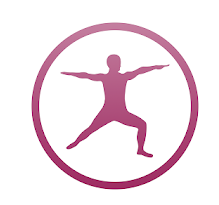 The Simply Yoga is best for kids and it's totally free for all users. Available on both Android and iOS devices, it has a lot of yoga classes for both kids and adults in sections of 20 or 40 to 60 minutes. It is very beginner friendly and has a fluent video as well as audio guidance and presentation of precise yoga asanas.
2. Daily Yoga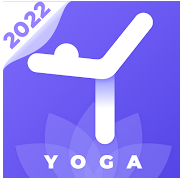 The Daily Yoga is totally free to download and it costs around $21 for each monthly premium subscription. It is one of the biggest yoga community and all the new classes are updated on a weekly basis. This app has more than 500 pilates, asanas, guided yoga and other mediation sessions and yoga programs. 
3. Fitness22 Yoga Workout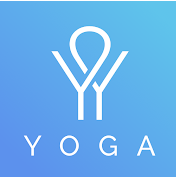 The Fitness22 Yoga Workout comes both free and with monthly and yearly subscriptions of $9.99 per month and $39.99 per year respectively. If you're more interested in specialised workouts, then this app is a must have in your phone. It helps you keep in shape using various fitness methods and styles.
Also Check: Best Calorie counter apps
4. 5 Minute Yoga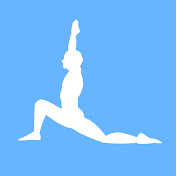 The 5 Minute Yoga app is the perfect app for all those hurried individuals who live life by minutes and still want to take care of their health. It's free to download and has a monthly subscription of $3 to $7. Both Android and iOS users can avail it. The best part of this app is the short sessions of yoga which are very detailed and nice.
5. Down Dog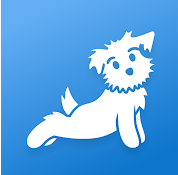 The Down Dog is another free app which has a premium monthly subscription of $8. And all Android users can avail it including iOS. This app customises all the yoga practices so it can get at par with your actual level. You can even choose from 6 different instructor voices to guide you during the meditative practices.
6. Track Yoga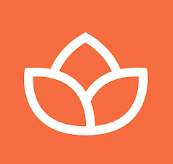 Track Yoga is another lovely yoga app which is mostly free though but comes with in app purchases. It even has monthly and yearly subscriptions of $2.99 per month and $19.99 per year. The HD video contents of this app are awesome for practising daily. It also features the option to see sessions beforehand and a large pose library too.
7. Glo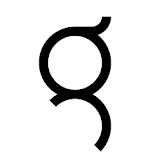 The Glo yoga app for Android is a really nice one. This too is free of cost but offers a monthly subscription of $18. It has a lot of things to offer like workshops, yoga and meditation classes, lectures etc. This app is very beginner friendly. The best part is that it gives you almost 16 types of different yoga levels and 4000+ classes.
8. Yoga Daily Fitness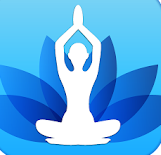 The Yoga Daily Fitness comes free of cost. And being a very simple and decent app with usual features, don't get fooled by its usefulness. It has a different and vast category of all sorts of yoga poses and exercises. You can even enroll in the 30 days yoga program to keep track of your progress each day. It is best for those who like simple, minimalistic yet efficient things.
9. Yoga Studio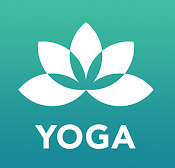 The Yoga Studio by Gaiam is totally free to download and all Android as well as iOS users can avail it's services. It has a monthly subscription of $10 too. The best part of this app is that it has much more than 75 classes which are ready made and available for all difficulty levels in yoga. It has several relaxation practices too. 
10. Pocket Yoga

The Pocket Yoga is another friendly app for beginners who want to move further in yoga. It's available for both Android and iOS versions. And the best part is it has very simply crafted yoga classes for all levels of users and are customisable too. It is priced at $3 and it's totally worth it given the kind of features it provides.
Take your favorite asanas with you anywhere
If you're a fitness freak or at least want to reduce the extra bulges of fats in your body, then pick any of these apps. All are arranged in random manner and the numbers are for representation purposes only. So feel free to select the one which best matches your vibe.
Similar Posts: