Times have changed. And so does our spirituality. And the ways by which we feel with our religions. Amongst the plenty of different religions found all over the world, Christianity is one of the most common one. Majority of the people follow christsnity and are ardent followers of Jesus Christ.
Just like Hinduism has its Holy Bhagwat Gita and Islam has its Quran, Christsnity also has its Bible. The holy Bible is read by most of the Christians almost everyday or once a week or as much as they want to. While some are strict Christians, some others are more liberal. Nevertheless, each one has their own Bible with them.
Some even prefer to keep a mini sized pocket copy with them. So this post is for all those people. Keeping pocket Bibles is a bit tough, since you cannot read the words properly or clearly. And other than that it's a bit of a hassle if it gets lost or gets damaged in any way, then you have to get another one. Well, you can say goodbye to all these issues now.
Take your faith with you wherever you go
With digitalization, spirituality has not been left behind. It, too, has evolved with time. Now you do not require books or pocket size Bibles with you anymore. You can simply install one of the great apps mentioned in this list. You can even try out all of these and then get the one which best suits your needs.
These apps give you a deep and in depth analysis of all the verses and phrases. All of them come in many versions and also translated in different languages globally. With thorough explanation, you can understand everything fluently with these. So without wasting a minute more, check the post below and know for yourself. 
1. Bible Gateway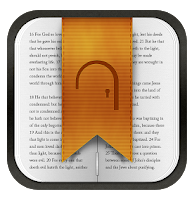 The Bible Gateway app is an amazing app. And has made its way into this list rightfully. It has both free and paid plans. It has two paid plans which come at $39.99 each year and $3.99 for each month. This app focuses more on going into the details of the Bible. It also has translated audiobooks of the Bible in many different languages. You can even take notes in this app. And it also allows you to find and read your favorite verses with ease.
2. Bible by Life Church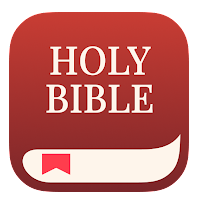 The Bible by Life Church also comes totally free of cost to all its users. This app is totally feature loaded and comes with many stunning features. In addition to being free, it also has zero in app purchases.
And you can even read all of your verses without any internet connection too. One of the most special features of this app is that it drops a verse of the day swiftly into your inbox. And it has more than one thousand versions of the Bible in numerous languages.
3. Daily Bible Verse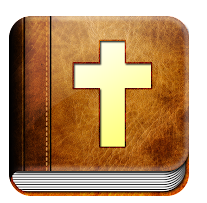 The Daily Bible Verse app is another free and fabulous app in this curated list for all Bible lovers and devotees of Jesus Christ. Just like its name suggests, this app specially gives you Bible verses on a daily basis. As simple as it's name sounds, this app performs equally neatly and efficiently.
It gives you different Bible verses each day to read thoroughly and reflect upon. One of the best features of this app is that it allows you to share your favorite verses with others on different social media sites. This app too has no in-app purchases in it.
4. Bible App for Kids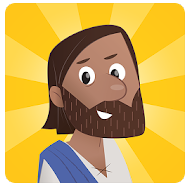 The Bible App for Kids comes totally free of cost. And is one of the finest Bible apps out there for kids. In addition to that it has no in app purchases. This app has a children friendly interface which makes it really fun for the kids to use.
It allows children to play in it, and grasps their attention via cute cartoons, exciting challenges and more. Inculcating the deep essence of spirituality among our childrens from a very young age is essential. And it is because it shapes the morality, values and principles of their life. This app helps you immensely in doing that.
Supporting your spirituality digitally
You can install these apps on your phone and get an in-depth analysis of your favorite verses as well. All the above mentioned apps are unique in their own ways. And they serve the same purpose overly, that is helping you take your God's word with you everywhere, anywhere.
These apps are arranged in a random order and their numbering does not determine their quality or standard of service. Most of these apps are free of cost. And come in interactive ways. Yet they help you to get closer to God with a clear understanding of the phrases and verdicts there
Similar Posts: