Hey there. So today's interesting post is about some of the best Google chrome extension tools for improving SEO. For the unversed, SEO extensions refer to extended tools which are used to improve your performance with search engines. These SEO tools help you immensely with on page SEO ranks, keyword searches, and many more.
Best Google Chrome extensions for SEO
If you are just starting out with your website or didn't know that such tools existed, then this post is for you. Without any further ado, let's scroll below and check out the great Google chrome extensions mentioned below.
1. SEO Pro Extension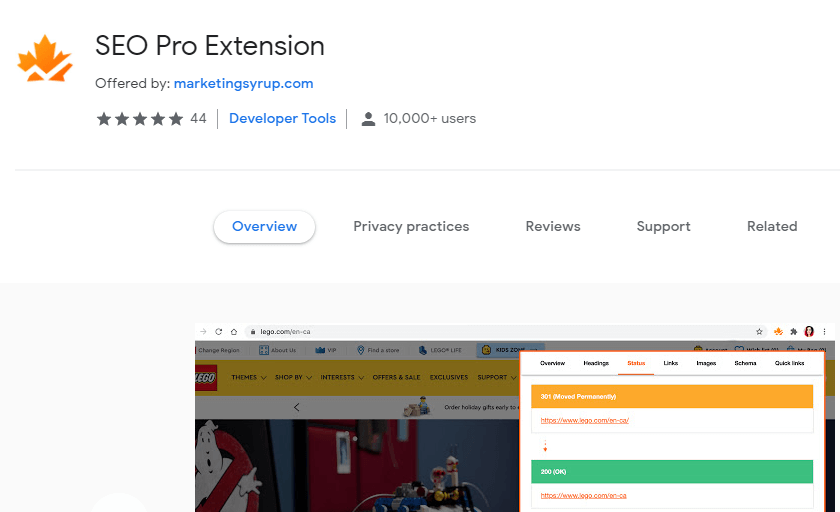 The SEO Pro Extension is also available for free to the users, like many others in this list. The significant features of this extension is that it analyses the properties of your website. And gives you appropriate data of the overall SEO.
It also gives you several tips to improve your rankings. This extension shows you numerous ways to improve your website's overall SEO performance.
2. Grammarly
Grammarly is one of the finest Google Chrome extension tools for SEO purposes. It improves poor writing styles to reader friendly ones. Grammarly improves your spellings, punctuations, tone, reading styles, grammar, conciseness, plagiarism and many more.
It has a free plan and a paid one as well. The premium paid plan comes at $29.95 per month.
It improves and gives suggestions to write blogs or anything for different categories like business, casual, academic etc.
3. CloudApp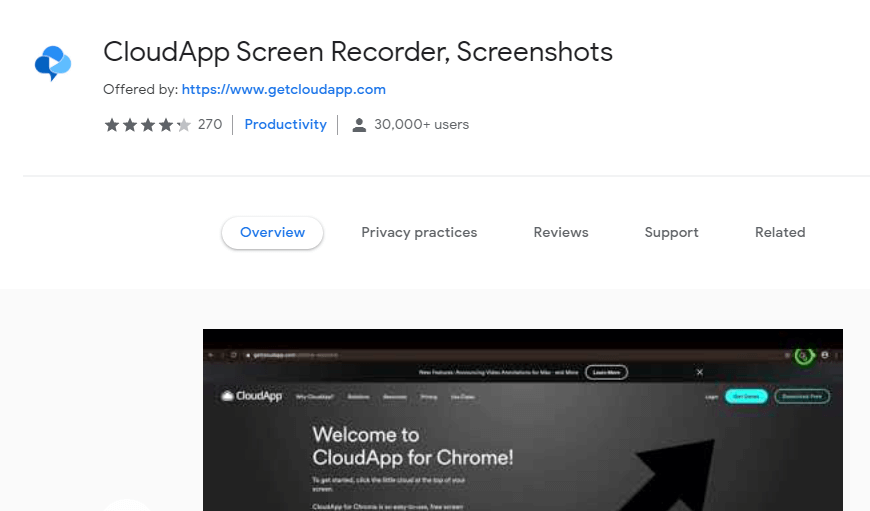 The CloudApp google chrome extension tool comes free of cost. And it also offers a paid plan which comes at $9.95 per month. One of the main features of this extension tool is that it allows you to annotate videos, screenshots etc.
This tool also offers you to record your screen in one click. And you can share those with others as well.
4. MozBar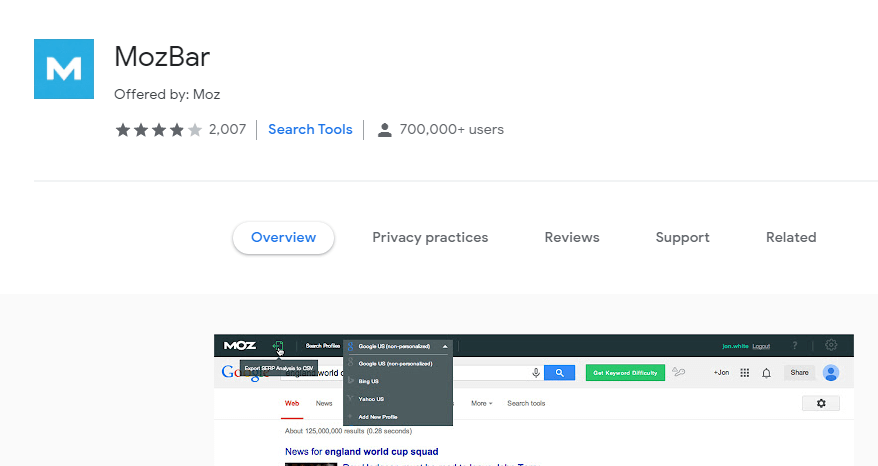 The MozBar extension tool also comes totally free to use. And is very popular for its effective features. MozBar comes from Moz and it is very effective to push up your SEO game. It speeds up analysing links and overall performances.
The best features offered by MozBar include categorising web page links into internal, followed and not followed. It also highlights and shows you the words which similar websites like you're, use mostly.
5. Keywords Everywhere
Keywords Everywhere has two nice plans for all its users. In its free version it offers keyword variations and more data. And in its paid version, it offers services according to its price. For example, it offers 100,000 keywords for $10 and such.
This extension tool is mostly about improving keywords to get better SEO performance. It also offers the costs per click information for most keywords, analysis on trend and search volume.
6. Word Tune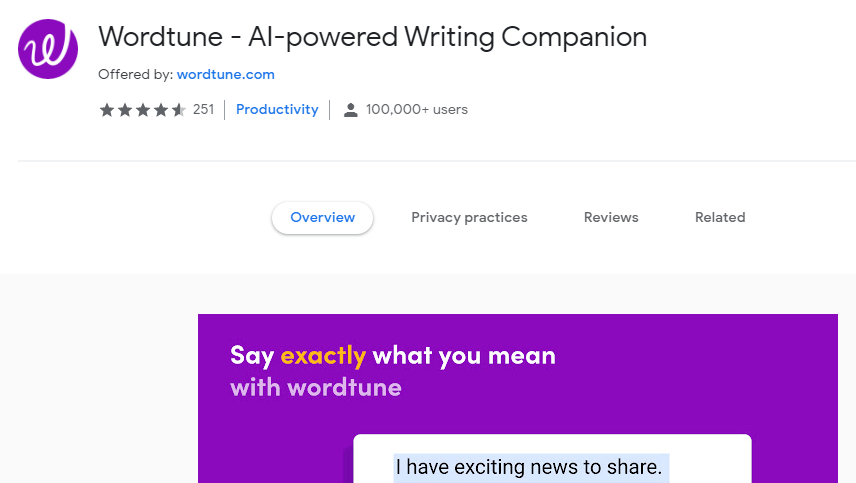 The Wordtune also comes free of cost for its users. However, it also has a premium plan which costs $9.99 per month. It aims at delivering better writing styles to its customers. It has several other features like length and tone controllers, word finders etc.
This extension tool gives good word and phrase suggestions. And rewrites the ones when necessary.
7. Scribe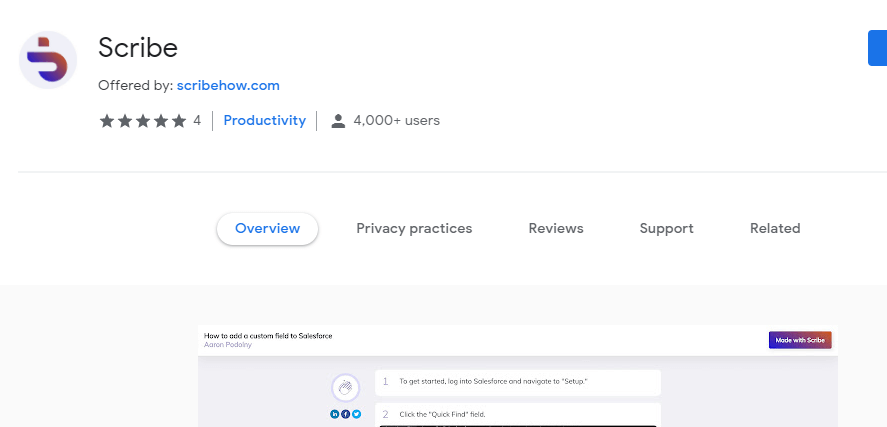 The Scribe extension tool is offered by Cursive and it is free as well. It has a very easy to use interface and is very time efficient. It automatically generates the tutorials which are custom made beforehand. And this is based on your online activity solely.
It makes a detailed and step by step guide of your clicks. And it saves all of this as screenshots etc and gives it to you in shareable formats.
8. Buffer Extension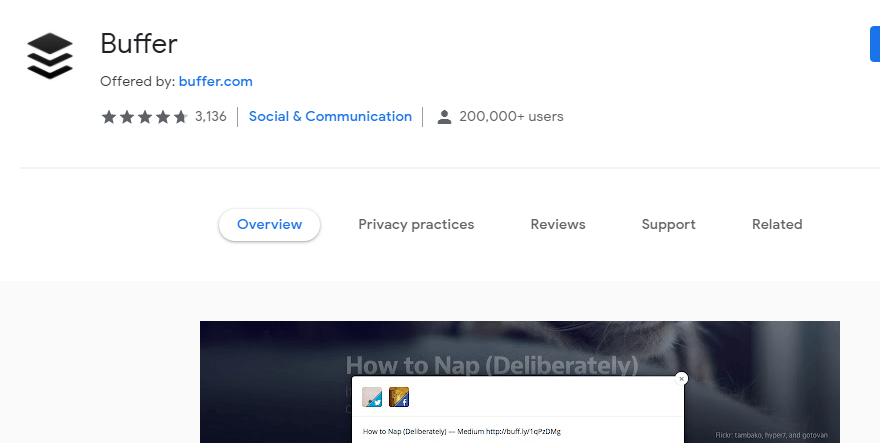 The Buffer extension tool has both free and paid plans. It's paid plans have three versions, Pro, Premium and Business which come at $15, $65 and $99 per month.
The most significant feature this extension offers is that it allows you to share your curated articles when you come across them. It makes your work simple and easier. And it allows you to share your content smoothly.
9. Headline Studio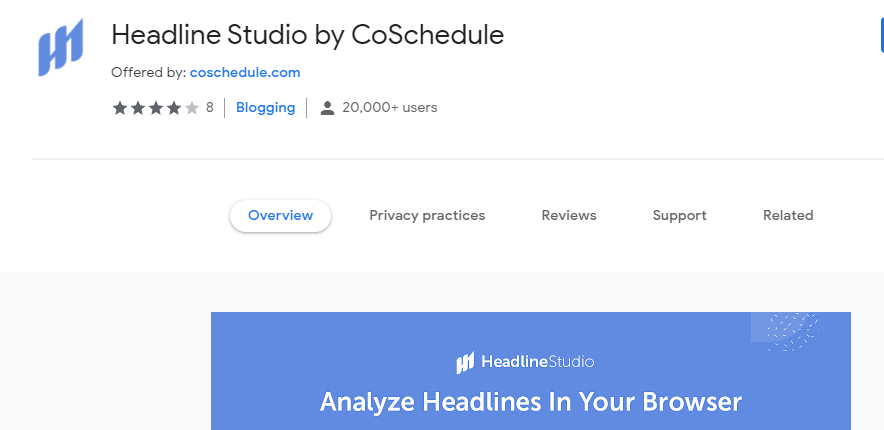 The Headline Studio is offered by CoSchedule. And it is a Chrome extension that comes free of cost. And it aims at guiding digital marketers to curate their headlines for gaining more traffic.
This SEO tool mostly revolves around making catchy, interesting headlines for blogs, articles etc. It suggests good words and lines as a replacement. And this improved the overall SEO of the post.
10. Ahrefs SEO Toolbar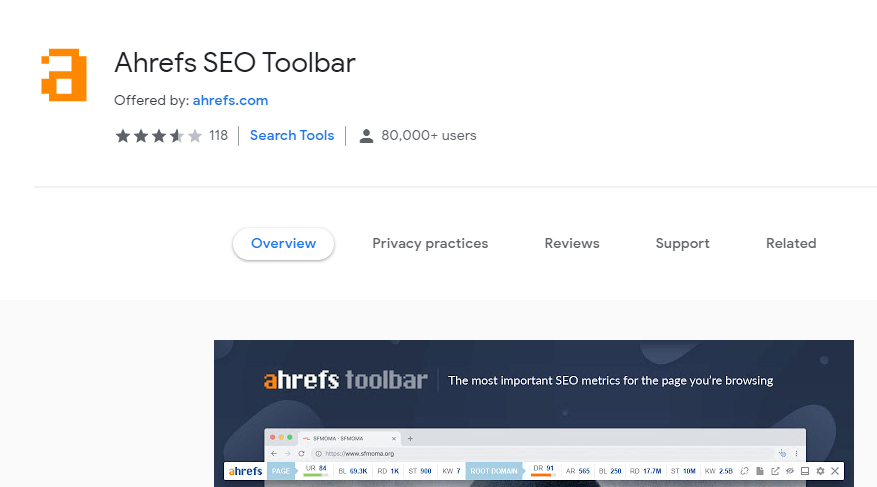 The Ahrefs SEO Toolbar is one of the best Google Chrome extensions for SEO. And the best part is, it is totally free of cost for all its users. It is very easy to use and offers convenient operations of SEO improvements.
Its best offerings include guiding it's users on word counts, social tags, canonical URL, title, headers, descriptions etc to get good rankings on search engines. It is best for both new and advanced users.
There is One for Each
These Google chrome extension tools for improving SEO work efficiently. And you can choose the one which suits your needs the best. You can also use many to improve your website's performance further. However, do note that the numbers mentioned are only to state them in a presentable way. All SEO extension tools are good and offer their own unique features.
Similar Posts: