In this technology-driven world, every startup needs specific technologies to run a successful business. Not only do they ease the process, but they also help to perform better than competitors.
Adding valuable technologies could save time and effort, too, especially when you have to manage everything at once! It also eases communication, productivity, and innovation in a startup. Wondering which technologies we are talking about? Here's a glimpse of the same
Proper marketing can support the company's objectives, and that's why it's an important area of focus. Social media, email campaigns, PPC, etc., are significant sources of customer traffic.
While you may hire a full-fledged marketing team, the right marketing tool could make task management more manageable. It could develop more unique skills to make you an outstanding digital marketer. It also cuts your additional cost resulting in affordable work.
Marketing tools also provide complete campaign analytics. It also allows integration with other platforms for a proficient outcome. Implementing the right tactics and tools results in better business growth.
Business Name Generator
For better development, it's crucial to come up with an innovative business name. That's because it's the first thing a customer will notice about your brand. With so many tasks already, it gets tough to decide the correct initials or name for your startup. That's why it's best to opt for tools like https://businessnamegenerator.com/.
It helps you to decide on a unique business name as per the given keyword. As it has a plethora of names, you can get the correct initials according to your domain. It allows you to save and filter the name ideas unless it's perfect! If you are clueless about whether a business name is available for your startup, then its availability feature will check it for you. It also saves the effort and time to decide the right name for your startup.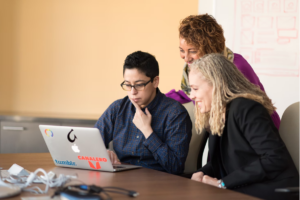 CRM Software
CRM software is essential to ensure a robust customer-business relationship. It helps to come up with extensive data for the sales team. This data is then utilized by the team for converting leads into sales. It also helps to improve customer retention benchmarks. It helps the team to identify the aspects that could generate customers and keep them as a prime concern. CRM software is the ideal gateway to customer satisfaction.
Automation Tools
Besides standard work, there are some tasks that are insignificant yet important to execute. That's when you need to use automation tools. Be it sending appointment reminders or client onboarding; these tools can manage all work easily. It can also act as your virtual assistant for administrative tasks. Automation tools prevent you from implementing endless hours on any particular task.
Cloud-Native Technology
If you want your startup to be more scalable and efficient, then it's worth adding cloud-native technology. Any size of organization can benefit from this technology as it speeds up the service and eases the management. It eliminates all the limitations and helps the companies to develop quickly.
Conclusion
Just by the features, you could guess how adding these technologies are beneficial to your startup! In fact, presently, they are used by startups across the world.
As the world is progressing, you should embrace new technologies. It will help you stay ahead in the rat race and go with the flow!
Similar Posts: