The business world can be fast paced and very demanding; business owners have to ensure the wellbeing and safety of their employees as well as stakeholders. There are times when emergencies occur, and people have to be informed about the situation of things.
At such times, one set of tools that has proven indispensible are MNS short for Mass Notification Systems. They are considered indispensible because they are used to communicate fast and effectively in emergency situations.
Although this is an essential system for every business to have, many people do not understand what they are or of what benefit they are to businesses. This article therefore will seek to enlighten you on the significance of this innovation, their functionalities, and the important part they play in the enhancement of safety protocols and communication. Read this article to read the importance of proper communication during emergencies.
Understanding Mass Notification Systems
The following are some basic information that will help you understand Mass Notification Systems: –
Definition
MNS is a comprehensive platform that is used to send out vital information as fast as possible to a large number of people in emergency situations. This system uses different communication channels such as emails, text messages, social media, and voice calls to pass vital information.
Key Components
The major components of MNS include a centralized console, multiple communication channels, recipient databases and automated alerting features. All these components work together to facilitate targeted and super-fast communication.
Integration with Software Solutions
Mass Notification Systems are mostly never used in isolation; they usually integrate with other software solutions for optimum efficiency of emergency communication. These software solutions include emergency management software, communication platforms and security systems.
Applications in Business Emergency Communication
The following are the different application of these systems in emergency situations: –
Critical Incident Response
Critical situations that require rapid response include natural disasters such earthquakes, hurricanes or floods or health emergencies and security threats. When any of these events happen in a workplace, business emergency mass notification communication systems & software are used to send out timely notifications. This goes a long way to ensure that everyone is on the same page and knows what to do.
Evacuation Procedures
Some of the situations that we mentioned above require evacuation and there is no better way to disseminate evacuation procedures, safety guidelines and assembly points than to use MNS. These systems are useful for organizing quick and orderly evacuations with minimal harm to anyone.
Health and Safety Updates
When there is a workplace hazard or health crisis in a public space, MNS helps businesses to deliver safety and health updates in a timely manner. Useful information that is needed include vaccination clinics, preventive measures, and health protocols.
Remote Work Communication
Remote work has been on the increase and people who work on the same team may be states, countries or even continents apart. Keeping such a dispersed team informed at all times is very important. MNS comes in handy for communicating updates, changes in work policies as they come up and emergency procedures to all these employees who are in various places at the same time.
Benefits of Mass Notification Systems in Business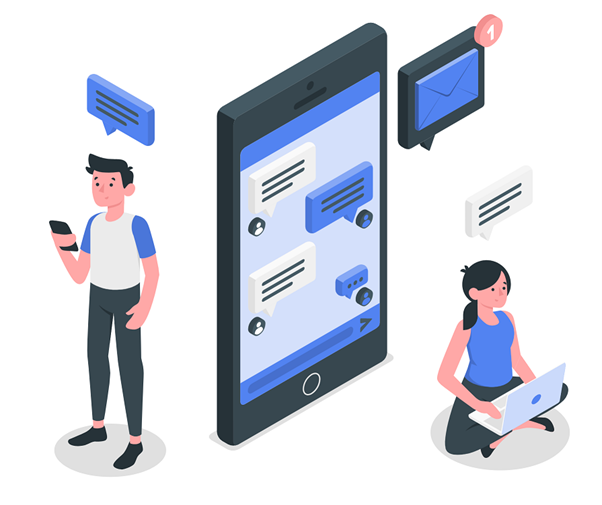 From the definition of these systems and all that they help businesses achieve, you can tell that they are quite beneficial to every business. Find below a brief discourse on some of these benefits: –
Rapid Communication
One of the major advantages and benefits of MNS is the ability to send messages as fast as needed. We can all agree that fast dissemination of information is important for the safety of employees and stakeholders in a workplace. It can spell doom for people in an emergency situation or help save the day. Visit this site: https://www.onlinecprcertification.net/ for tips on how to respond in an emergency.
Multi-Channel Communication
Mass Notification Systems enable businesses to communicate using multiple channels to reach individuals. Such channels include voice calls, mails, text messages and even social media platforms. These different channels ensure that everyone receives whatever messages are passed no matter the means of communication that they prefer.
Targeted Messaging
With these system companies can send targeted messages to specific individuals or groups using their role. Location or whatever criteria they choose. This ensures that the right messages get to the right people reducing confusion and enhancing general response to emergencies.
Automation and Integration
Mass Notification Systems have automation features that streamline the process of sending out notifications which in turn reduces the time it takes to start off and maintain emergency communication. Additionally, the ease of integration with other software systems and solutions also increases the overall effectiveness of the system.
Tips for Choosing the Best MNS for your Business
Having examined the role, key features, and benefits of this system, we know that many businesses will surely want it, if they have not gotten it. Based on the importance of this system, it is imperative that you get the best for your outfit. That is why we share some tips below to help you as you go shopping: –
Look out for value rather than cost – A cost-benefit analysis will help you make an informed decision on what is best for your organization. Click here for more information on this.
Choose a product with a simplified user interface.
Look out for the ability of the system to poll your audience.
Consider the unique need of your business.
Choose a vendor that gives continuous customer support.
Consider scalability and flexibility.
Be sure to check out the speed of the solution you choose because MNS is of no use without the appropriate speed.
Ensure that the solution you choose affords you two-way communication because you would sometimes need the recipients to respond to you.
Conclusion
The importance of Mass Notification Systems for any business cannot be overemphasized. That is why we have taken time to explain what it is, its application and the benefits. We believe that the information we have shared here will go a long way in helping you make an informed decision about this system.
Similar Posts: