Karaoke has always been a popular option among party-goers. Since its inception in the 1970s, it has become the main source of entertainment parties, bars and pubs. Back in the days, the karaoke machines used to be heavier and expensive. So, portability was not an option. But things have changed a lot. Now we could get the same experience on our personal computers with the help of Professional Karaoke Software.
What is Karaoke Software?
As we all know, Karaoke is a full song without a voice line, it just has music in the background and the scrolling lyrics displayed on a screen to test your natural singing talent. 
This Karaoke Software replicates the old karaoke set on a PC with the additional requirement of a microphone. These provide nearly the same performance as a karaoke set. 
Why choose software for karaoke?
Everyone cannot afford an original karaoke set which additionally comes with further licensing for the songs. So, this software is a pretty substitute which assures high-quality performance with at an affordable price to let your party rolling. 
Below we have compiled a list of some of the best karaoke software available in the market all having a superior-high-quality output to liven up your party.
1. Karafun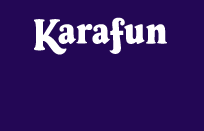 It's one of the most widely known and best karaoke software for Windows PC. Because of its popularity, it is widely exploited and heads the list on searches for karaoke software. It is also widely downloaded, as it is available free of charge!
But what makes it a top pick is its convenient features like customizing pitch and speed, more than 28000 studio-quality karaoke tracks, save to favourite, played tracklist, offline compatibility so you can resort to it when not connected to the internet, and so much more.
2. Kanto Karaoke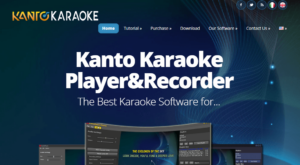 This is one of Windows PC's best karaoke apps that comes filled with a variety of features.
In addition to supporting most popular formats such as MP3, KAR and others, it also supports video formats, including recording your voice, singing, and filming your performance as well. You can also display the lyrics to your favourite album on full screen.
3. One Karaoke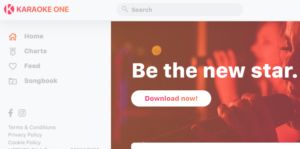 This app is very intuitive and it promises to bring life to any crowd. It can run virtually any form of script and is completely packed with apps from the average karaoke fan to those who enjoy karaoke and just want to bring out the best of them. It can also be used with wired or wireless hardware. 
4. Siglos Karaoke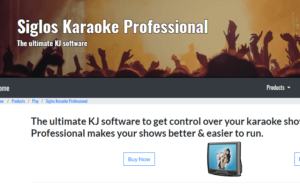 The best Karaoke app to keep your karaoke show under track! Siglos Karaoke makes things faster & easier to perform. Let your karaoke going on your Computer. The bi-screen view makes it simpler and more fun to run the show. 
Find every album with a strong music search in literally seconds. It is also free to download and thus one of the best free software on a small budget for a Windows user.
5. Kjams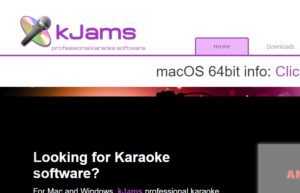 You can never go wrong with KJams on your Mac computer when you're concerned with karaoke. It's heavily in line with iTunes, and the UI of both apps is close in more than one way. What you need to do is add your favourite tracks to your program and press play. It'll give you the best karaoke experience you've ever had.
It comes with a versatile voice control device, and a repeat window gives you the lyrics of the tracks. It comes in lite and pro models and is a good place to go including in professional gatherings.
6. Just Karaoke 2.0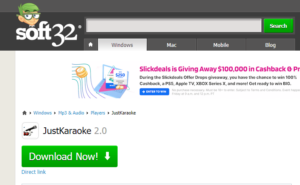 Just Karaoke is all about karaoke. Symbolic of its name, it's only one of the best free karaoke apps on the Windows PC out there. When you're having a party and need a karaoke app kit that offers maximum digital output with rich features, then Karaoke 2 is your best friend.
It's loaded with apps such as singer introduction, sound effects, artist editor, dual output panel, simple album scan, rotation, a massive list of over 70,000 tracks, and more.
7. Aria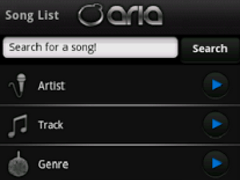 If you're aiming for a true karaoke experience, not any games, then you should probably try Aria. Aria is going to create amazing entertainment for both your friends and your family. The Aria GUI is remarkably easy to use.
It allows you to list all your favourite songs so that you can pick them and play them anytime you want. You can also select from the various Aria play modes available.
8. Audacity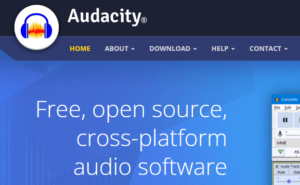 Very few know the Audacity is not only an audio editing software but also a great collaborator to help you make your karaoke songs. If you're someone who likes to spend time in making custom karaoke tracks for your group or even for your solo singing time, Audacity speaks for itself. Its GUI is simple to use and you can be a developer without a lot of experience.
9. QMidi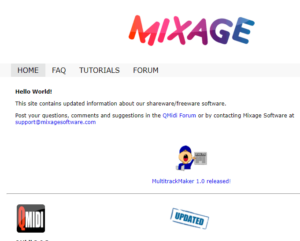 QMidi is a Macintosh MIDI/Karaoke player. It can organise and play many types of media files, including movies and CD+G, and allows fast editing/synchronization of text and chords. QMidi provides an elegant user interface that you can use instantly. You can also use the library to arrange your files in the same way as iTunes.
10. Tune Prompter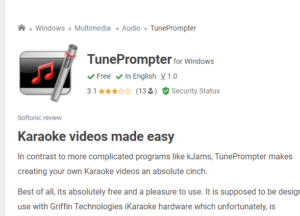 Here comes TunePrompter, a freeware program that makes it simple to create karaoke images. Quick checks for music, support for MP3s and syncs are simpler. This is amazing.
You will manually sync the song's lyrics to the voice of the artist and then send it to your iPod, iPhone or Apple TV. No one will deter you from making the best karaoke videos with TunePrompter.
The Bottom Line
Those are some of the best Mac and Windows apps you can find on the internet that will give you a never before karaoke experience right at home. The demand for karaoke software is only going to increase further. Go and have some quality time with your friends or family with these amazing karaoke software.
Similar Posts: