What is a Kodi Build?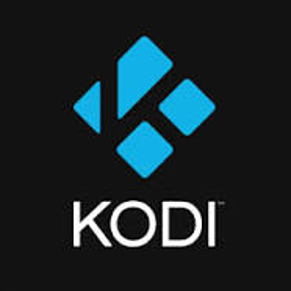 A Kodi build is a package of add-ons, repositories, themes, settings, graphics, information, and display. By using a build, you will be able to save time and effort in downloading and installing add-ons and other stuff. Instead of looking all over the internet for add-ons and repos, all your requirements will be able with one-click. Thus, a build makes it easy to use Kodi. 
List of Best Kodi Builds 2022
When looking for a combo pack, one always looks for the one which offers the best combination. Similarly, while selecting a Kodi Build, you will want one with the best combination of add-ons, repos, themes, graphics, and more. Finding out such a build is a little difficult but don't worry, this article will help you to do just that.
1. Xanax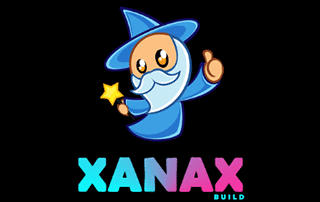 Xanax is one of the best builds that you can have on Kodi. It has a lot of features that helps you stream seamlessly. It comes with an endless collection of video add-ons like Exodus Redux, Yoda, and more. It also has a user-friendly interface. This build is designed by the developers of the Durex build and thus, it is quite similar to it.
2. No Limits Magic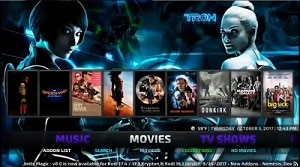 When this build was launched, it faced problems but with more development it is now one of the most popular Kodi builds. It is known for its seamless speed and amazing interface. It also has a combination of the best add-ons like Maverick TV, The Magic Dragon, Wolfpack, etc. It offers everything from Movies to Sports. 
3. CellarDoor TV Infusion
The first thing to notice about this build is the user interface. It has one of the most stylish UI which will attract your attention right away. You get to watch movies, live TV, Tv shows, Music, Kids shows and more. It is packed with amazing add-ons which help to bring a whole world of content on your device. 
4. Misfit Mods Lite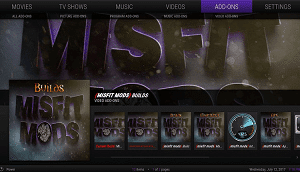 Misfit Mod Lite is the lite version of the original Misfit Mod. While the original build was of 500MB, the lite version is of 250MB. This version has a simple design but with the best add-ons like Exodus Redux, Magic Dragon, Crackle, Sports Devil, YouTube, and more. It is also compatible with Real Debrid.
5. Titanium
The Titanium is a very strong and reliable Kodi build. The user interface is also very easy to use as everything is conveniently categorized. It also has some great widgets. The popular add-ons which come with this build are: Combat Zone, Yoda, Sports Devil, Vaders Streams, Live TV, and more. You get to enjoy everything with this build. In addition to that, it keeps getting updated from time to time.
Also check:
6. Plutonium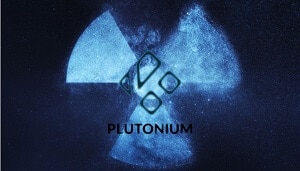 This is one of the most lightweight builds. But that doesn't stop it from being one of the best as well. It has an eye-catching purple theme. It packs a wide variety of add-ons for all sorts of entertainment you want like Yoda, DeathStar, Medusa, The Magic Dragon, Sports Devil, etc. It is developed by the EzzerMacs team of developers.
7. Equinox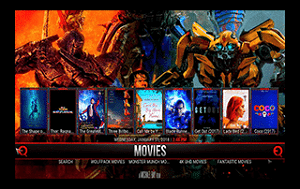 Equinox is another widely used Kodi builds which is becoming more and more popular. It has a massive collection of add-ons like Genesis Reborn, Maverick TV, The Magic Dragon, Neptune Rising, Cartoon 8, Now Music to name a few. You also get to access Genie TV, which is an in-house live TV service because this build comes from the Genie Repository. 
8. Lobo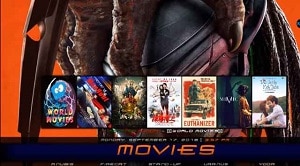 This is a slightly large sized build. It has a wide range of add-ons like Monster Munch, At the Flix, Maverick TV, Toon Town, etc. and even install additional add-ons if you want. You can stream movies, TV shows, Kids shows, Music, and more. A key feature of this build is that it automatically finds the best working link for the content you want to watch. It is also Real Debrid compatible. It is from the One Nation Repository.
9. Blue Magic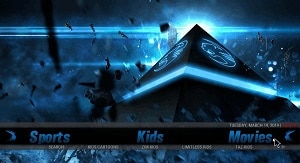 Blue Magic is another great build for Kodi. It is a relatively new build. Like its name, it has a stylish blue interface that is user-friendly. The build has different categories of content for streaming. Monster Munch, Yoda, Tempest, The Magic Dragon are some of the add-ons on this build. It comes from the Luxury Build Wizard.
10. Silvo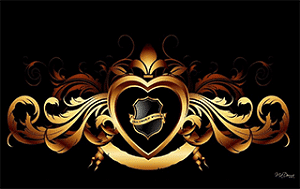 Silvo is another lightweight build with a large number of add-ons. It has multiple themes with interchangeable skins. It has a wide range of categories to choose from including a good selection of sports channels. Some of the add-ons on this build are- Yoda, cCloud TV, Pulse Fitness, Sports Devil, Sports World, etc. It also has a wide selection of Live US and UK TV channels.
Conclusion
Honestly, using a build is a little limiting as you will not be able to access specific add-ons. Finding and installing add-ons is time-consuming but it helps you stream exactly what you want. If you are looking for add-ons, check out the Best Kodi Add-ons. But if you are using Kodi for the first time, it is recommended to use a build instead of looking for add-ons, as it is confusing and difficult. And if you don't have any specific wants, Kodi builds are the best for you. Did you find the perfect Kodi build for yourself? Let us know in the comments!
Similar Posts: