If I ask you now, what is your favorite part of Borderlands 2, what would come to your mind? Loot… Obviously! If there is an element a Borderlands 2 player overwhelmingly likes, it's loot. Who doesn't like some colorful treats? Don't you agree? It is great then because anything in the Borderlands games will erupt into a cascade of colorful treats if you fire enough at them. The games appear to have accessible "bazillions" of different weapons. And as a result, there is no lack of goodies awaiting gamers.
Furthermore, most of the guns in the Borderlands sequence could be a bit of a letdown, as they are all created in a generic manner. A very few rise above the others-the layer of legend.
Such weapons have crazy and extraordinary impacts that distinguish them.
Below are the six strongest legendary Borderlands 2 arms:
1. HellFire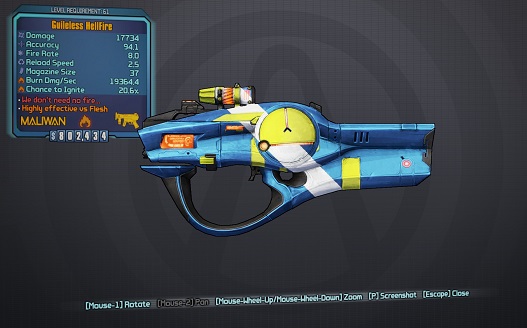 The HellFire is a machine gun with a better probability of being acquired from Scorch, the fiery spiderant found in Frostburn Canyon during the search line of Cult Members. Plausible to its roots, the HellFire has an equally inflammable strength. And this is one of the best weapons in borderlands 2. The HellFire gun can also inflict additional damage on its targets, adding the fiery impact on them, which in turn creates continuous damage. This will easily rob opponents from their hit points, allowing all but the hardest tough guys to collapse in mere seconds, and inflicting considerable damage irrespective of the opponent.
2. Bunny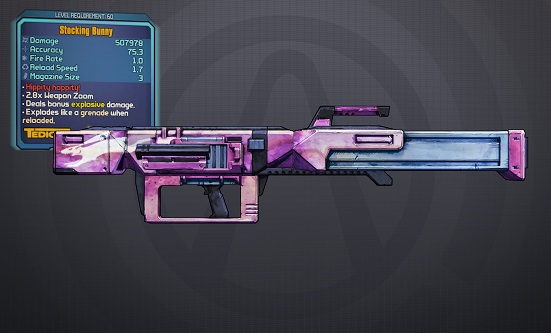 The Bunny is yet another rocket launcher that incorporates a new twist on a popular mechanism in the series. The Bunny is loaded up as a Tediore weapon by chucking the original weapon away as a fresh one is digi-structed into the clutches. The Bunny does not move in a linear fashion like other Tediore arms do when thrown but rather will hop across the battleground in a way similar to its naming.
While doing so, it is dropping live grenades which then blow up. This weapon has one of the most absurd extra effects, but if well used it can even be one of the most effective ones. Typically such thrown arms fire like a bomb, but the Bunny operates very differently.
3. Deliverance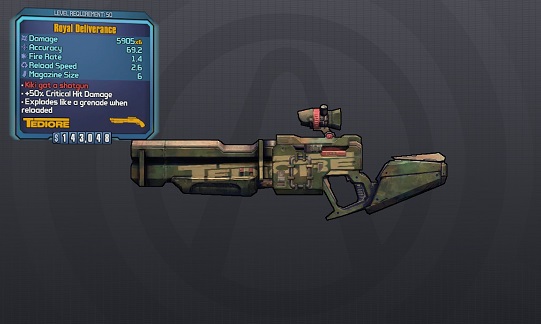 Like the Bunny previously on this series, the Deliverance handgun is a Tediore firearm. This implies that when reactivated, it is tossed away too, and then blasts after a certain time frame. Nevertheless, like the Bunny, it always alters how the mechanism functions. 
When tossed the Deliverance does not only fly in a linear fashion. Rather, it locks in on rivals, which means that targeting your reload isn't as important. Moreover, it manages to shoot while flying, which means it can take much more destruction on top of the blast or whatever the gamer does.
4. Volcano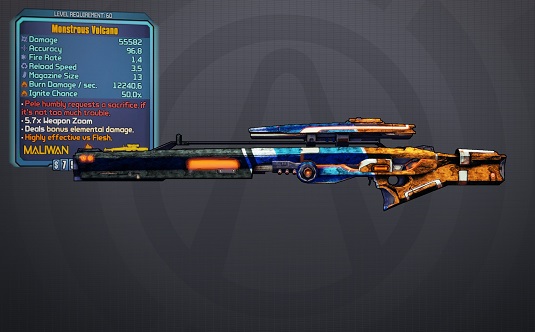 The Volcano would be another tool, much like the Conference Call, which can be accessed from the Warrior boss. But instead of a shotgun, this tool is a sniper rifle for players who choose to play the game on a big scheme of things.
The Volcano causes rivals explosive impact and also has better splash damage compared to several other Maliwan arms. Although this is less important compared to its other power, that enables the fire to move from opponent to opponent. This means that when shot at a heavily packed group of enemies, the flaming impact would make them all act quickly.
5. Badaboom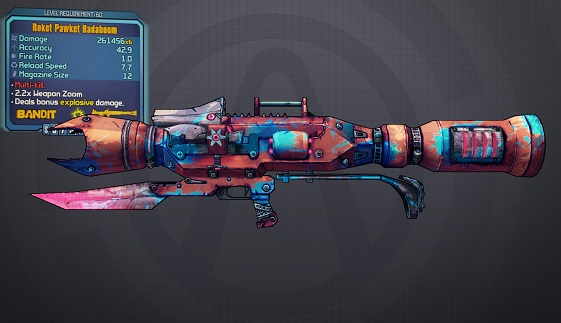 This mythical rocket launcher can sometimes be a bit of a struggle to procure when it comes off the formidable King Mong in the area of Eridium Blight. But the hassle to obtain is quite well worth it, as the influence is absolutely splendid.
The Badaboom launches six shots at a moment, but it only takes one point of ammunition to do so, increasing the total damage easily by six times. Every rocket causes less destruction, and the missile has lower overall reliability, but when the rockets strike, they will utterly destroy any foe you encounter.
6. Slagga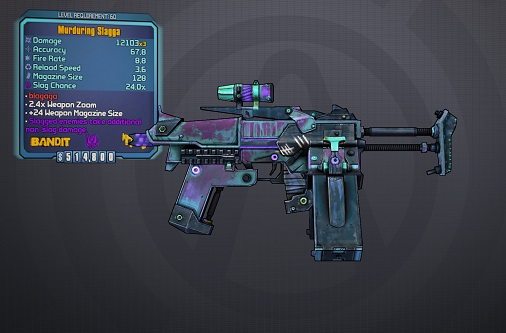 Last but not least, actually the best in the list we have the Slagga. This weapon is indeed a slag weapon, which has an extremely high chance of applying an elemental slag effect on its goal, shooting 3 bullets at once to maximize the probability of striking an opponent.
It also doesn't hurt slagged objectives, which could make it seem a little lackluster. The explanation this weapon is at the top of the agenda, moreover, is that slagged targets often receive more harm from several other means. Since the Slagga almost always slays your rivals, that makes it a perfect weapon to implement this impact, and then turn to another to tear down your foes. It might not create the enormous damage but it shall remain the game's greatest legendary weapon.
Conclusion
In conclusion, we shared six of the best weapons in Borderlands 2. Have you played Borderlands 2? How was your experience? What are your favorite weapons? Let us know in the comments section below!
Similar Posts: