Samsung Grabbed everyone's eye towards it in the Internation Consumer Electronic Show CES 2018 in Las Vegas on Jan 9 2018 by its Foldable smartphone Prototype. Even LG also tried to make a mark on foldable devices but it remained as a concept only. Samsung soon gonna launch its first foldable smartphone to the market.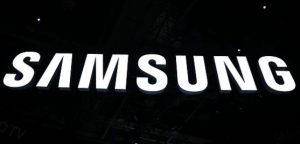 As per some of the report, Samsung's first foldable smartphone will be bundled with 7.3-inch OLED display that can be folded inward and outward with a curvature of 0.1 mm and 0.5 mm respectively. It has been told as Samsung is working on the Durability of the smartphone, In terms of the smartphone can withstand without breaking even after the number of times of folds, It has been reported as Samsung's target is to make the phone to sustain upto 20,000 folds.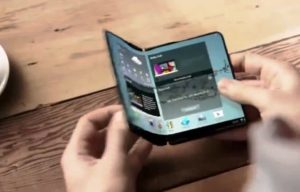 This foldable Samsung Smartphone will be called as "Samsung Galaxy X" and it also got a Bluetooth certification as well, Not only that it also got patent under World Intellectual Property Organization (WIPO).The patent shows a smartphone with Two smartphones are combined with metal fixed between them and it shows the full image in the totally in 2 screens.
This clearly shows that Samsung wants to beat iPhone, Even iPhone is working with LG to manufacture its own Flexible iPhone. Let's see, who will strike the market with the flexible smartphone.
Similar Posts: