As you know the smartwatches are not capturing the eyes as compared to smartphones user. But this doesn't let doesn't let down the technology and IT to stop innovating things..According to major tech portal. It has been reported as this smart watch will be having touch sensitive bezzels.
So what is touch sensitive bezels?
According to the report this Smartwatch has 8 touch sensitive points which send a command s when user interact with those sensitive zones. And also these 8 sensitive zones can be triggered at the same time to execute complicated commands.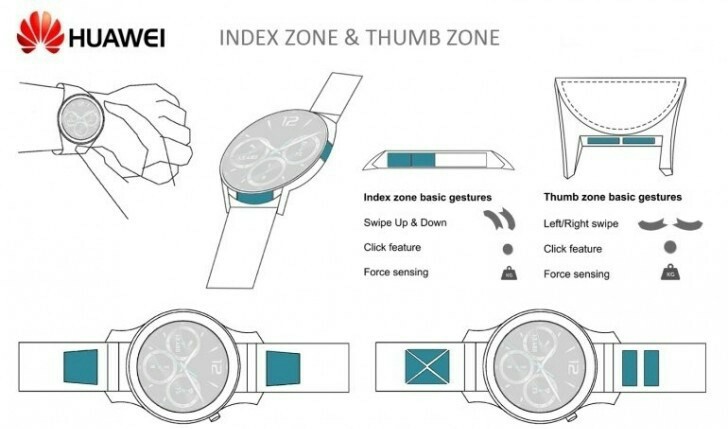 If you see the image shown above not only bezzels other parts of watch are touch sensitive too. You can see that you can use various types of commands using touch sensitive bezels.
Some of the major commands like
1. Swipe left
2. Swipe Right
3. Touch to click. And other more commands too.
And it can also trigger multi touch zone at once like
1.Zoom in /zoom out.
2. Rotate left/ Rotate right and many more.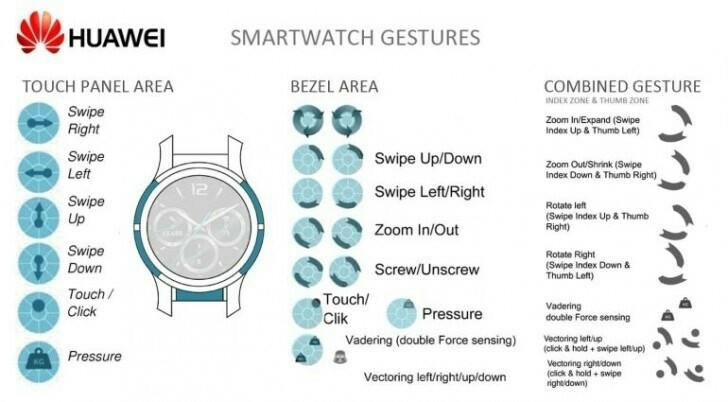 And also these touch zones are all pressure enabled, it means that some of 3D functionalities can be achieved.
Rite now in the technology market, I personally believe Huawei technology has best smartwatches compared to other brands. The closest competitor for Huawei is Samsung Galaxy S3 which uses Tizen software for its smartwatches.
Finding a Smart Watch for your Lifestyle
With so many different smartwatch options on the market it can be difficult to choose the best one for your lifestyle and needs. With each one claiming to be more advanced and sleeker looking then the last, the team at Reviews.com created a guide to smart watches to help navigate your options https://www.reviews.com/smart-watch/. The main factors to consider and look for if they are important for you are touchscreen, Bluetooth, WiFi, Apps, Battery Life, after deciding which features matter to you this is a fantastic place to begin your search, from there you can begin selecting based off things like GPS, water resistance, and changeable bands. A good smartwatch can drastically increase productivity while being a perfect style statement piece to match all of your needs and preferences.
Final verdict:
As of now Huawei just got a patent by WIPO(World Intellectual Property Organization) for this Bezel touch sensitive smartwatch. So lets see when this smart watch hits the market , lets see who will win the race.
Similar Posts: