Hello everyone, Are you gamer? And this article is about Gaming in Mobile not for Pc. So there are lot of games in the playstore and in other Android Market. So out of these games which one is the best game to enjoy, there are a lot of categories in gaming like Strategy games, Adventure, Action, simulators and other categories too. So here I am gonna tell you about all kind of the games which I personally like and love to play in 2018. So here I go.
1.SHADOW FIGHT 3- Category: Action and RPG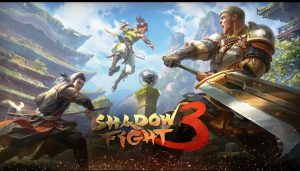 So if you love playing action games, so this is the killer one Shadow fight 3, If you have played shadow fight 1& shadow fight 2. So these were in 2D. So Shadow fight 3 comes with 3D Colorful Graphics, realistic animation and visual effects. This game has best graphics as you see in high-end games on PC. And Shadow Fight 3 is an Epic game ever. It gives an awesome visual and realistic experience while playing this game. This time Shadow fight 3 is offering you 3 Unique Fighting styles. You will new moves, new perks, and gear and combine them in your battle as you want and way you like. You can also create you own Fighting Character. So what you are waiting for getting into the battlefield. Shadow fight 3 game is developed by NEKKI and the file size is 700MB.
2. Gangster New Orleans Open World: Action and Adventure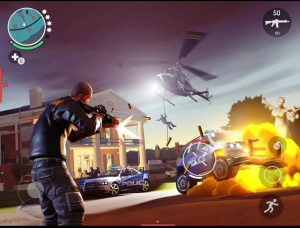 If you have ever played the GTA San Andreas or GTA Vice city, Gangster New Orleans is similar to that, If you start playing this game you will be addicted to this game, I personally loved this game to play, Its really adventures and amazing visuallized 3D Graphics, When you play this play, you feel like you personally involved in this game, This game is developed by GAMELOFT, The file size is 1.2GB, After the grand success of Gangster vegas, I think this is most awaited game, This time in this game you will get Fascinating city to explore, there are hundreds of vehicles to ride, And its avast city to explore. There are Rowdies, Biker gangs, crooked cops. Complete interesting missions, Shootout tasks, I guarantee that you will love this game.
Also, Check out best android offline games here
3. Need For Speed No Limits: Racing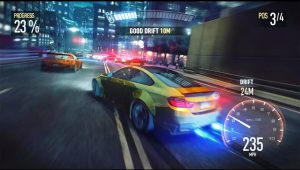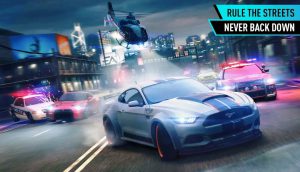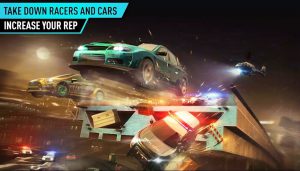 This is best ever racing game I played using the android phone. It gives realistic experience while playing this Game, Its similar to the game called Need for Speed Hot Pursuit Pc game, This game has Cops in Pursuit, Best racing experience awesome graphics. This game has the slogan called "Dominate the competition and rule the streets. Download to race now!". This game is developed by EA Sports (Electronic Arts) and the file Size is Approximately 1GB. You can find different types of Cars here like BMW M4, McLaren 650s, Porsche 911 and more amazing sports cars too. High-speed Nitros, and many more. So what you are waiting for Go start Hyperiding Now.
4. Real Moto: Racing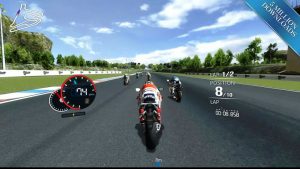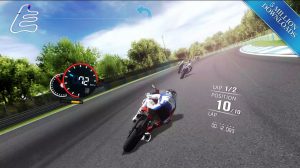 If you like playing bike racing games, this is the best one and also this game file size is very less compared to high-end games, but this doesn't mean that this game lag in graphics, instead this game has awesome graphics ever. Great visual effects, Awesome graphics, superbike collections, I guarantee you will love this game. This game is developed by DreamPlay Games. The file size is 128 MB.
5. INJUSTICE 2: Action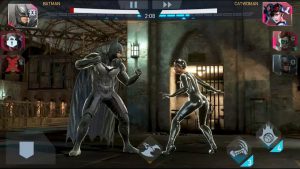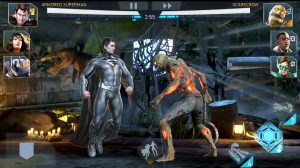 Injustice 2 is Action packed Fighting game. If you are the fan of Justice league then you will love it, It has all the 5 DC superheroes Batman, Superman, Wonder women, American Cyborg and Flash. And in this game, you can customize your heroes in terms of Costumes, Power, and other techniques too. There are various Villians to fight with. There are 1 on 1 Battle sessions and also Combo 3 On 3 Battle sessions. But this file size is slightly big that is 1.4GB. And this game is developed by Warner Bros. This game will give best gaming experience to you. So download it Now from here.
Final Words
I hope You like all these games If you have liked other games as well, which are interesting to play, comment down below. Also please share your feedback on the above games too.
Similar Posts: